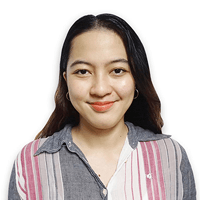 Is Your Business Too Large for Managed IT?
More and more organizations are looking to build a robust IT infrastructure to lessen the increasing risks to their network. And one way to achieve that is by hiring an IT expert.
If you are a business with at least a hundred users or so, then you're definitely going to fall into two main buckets:
You have an internal IT team, or

You might already be working with a Managed IT Service Provider (MSP).
Either way, you've most likely recognized the importance of having the right partner to support your IT needs.
But what happens when your company continues to grow? Are you better off growing your internal IT team or partnering with an MSP? We've reached out to Rob Schenk, ITS' Chief Experience Officer, to answer some of the most important questions when choosing which IT path to take.
Here at Intelligent Technical Solutions (ITS), we've been helping hundreds of businesses thrive by leveraging technology. And as an MSP ourselves, we understand how critical it is to find a partner that meets your needs. That is why, in this article, we'll cover the following:
Is your in-house IT enough?

Is your current MSP business providing your business needs?

Can your business really be too large for Managed IT?
After reading, you should be able to determine what type of support you need to achieve your business goals.
Is your in-house IT enough?
Schenk cited one example wherein size was a huge factor that made Company A need to outsource their IT urgently.
Company A is a large auto dealership that works with an in-house senior-level IT director responsible for setting up the network. But although the guy was knowledgeable, he didn't document everything well.
Then, Company A hired three more entry-level IT guys to help. These technicians went around fixing computers, swapping the machines, and installing applications, but they didn't know any of the design and overall infrastructure.
Suddenly, the IT director quit.

Since it was short notice, Company A had no choice but to outsource an MSP to make sure that their IT remains afloat, along with their hundred users.
When the MSP came into the picture, they immediately slotted in as the director and created a vision strategy roadmap so there would be no downtime opportunities. They started with training entry-level technicians and getting them involved in learning new technologies.
After that, they made sure that everything was up-to-date and backed up in Cloud. The MSP also performed a risk assessment to identify gaps and help bridge them as quickly as possible.
Fortunately, there was no problem picking up where things were left off and moving forward.
"There's only so much one guy can do. What happens if he goes on vacation or, in this situation, quits unexpectedly? By hiring an MSP, we can expand the levels of services that we provide for the company and add more cybersecurity. We can also help with the projects that the in-house team isn't able to do because they don't have enough time," Schenk says.
Whether in-house IT is enough depends on the specific needs of your organization. In-house IT can be effective for smaller businesses or those with relatively simple technological needs. However, larger organizations with more complex IT requirements may need to supplement their in-house team with outside expertise or consider outsourcing IT functions entirely.
Is your current MSP providing your business needs?
Here is an opposite scenario where Company B outgrew its existing MSP.
Company B reached out to a local MSP when they were just about forty people. They had no IT person, no proper IT structure, and were juggling all tasks on their own. Their local MSP helped build their IT, which enabled the company to focus on growing its business.
But then Company B started growing fast and adding more users, which made it challenging for the local MSP to keep up.

The main sign they outgrew this MSP, however, was a specific IT issue that was so complicated, their local MSP spent a huge amount of time resolving it. By the time the MSP fixed the issue, Company B had grown to two hundred people.
Now, the only viable solution for the CEO was to bring in additional help. Company B then hired a dedicated in-house IT, which was able to support their needs more quickly. In due course, the local MSP ended up getting pushed out.
"So, there could be situations like that. Maybe the company is beginning to outgrow the MSP. It's not that the MSP is bad, but maybe the client is a fast-growing start-up company that needs a partner that can keep up with its scale. And sometimes, when you're working with a smaller MSP, there may not be enough manpower to support the size of the company." Schenk says.
Managed IT services can be a cost-effective solution for small to mid-sized businesses, but larger organizations with extensive IT requirements may require more specialized support than a local MSP can offer.
In such cases, it may be more effective to maintain an internal IT department that can provide comprehensive and undivided support and management of the organization's technology infrastructure.
Read: 4 Signs You Don't Need Managed IT (& 3 Easy Alternatives)
So, can your business really be too large for Managed IT?
Based on the two contrasting situations presented above, one could reckon that although the size of the company can be a huge determining factor when hiring an MSP, there are other elements that could dictate your final decision, such as the complexity of your IT requirements and your budget for tech management. Ultimately, choosing whether to hire an in-house IT, outsource completely, or settle in a co-partnership depends on what you want for your business.
Most MSPs nowadays can curate solutions that can cater to customers' specific needs, no matter how small or large. According to Schenk, based on which IT path you take, the right partner should be able to provide you with a full staff of technology professionals that mirror an enterprise-level IT department, ranging from support technicians to systems administrators, project engineers, and CIOs.
This means that they are equipped to work independently or alongside your current IT staff and bridge the gaps to create opportunities for business growth.
Choose an MSP that can keep up
Not all MSPs work the same. So, when looking for an MSP partner, it's better to choose the one that can keep up with your organization and make it clear to you that they can and will support you through any changes.
This way, you wouldn't have to change your MSP frequently, and they can resolve your concerns quickly since they have become familiar with your network.
At ITS, we help businesses grow by providing enterprise-level IT services, such as managed IT, co-managed IT, cloud, cybersecurity, VoIP, or business internet. We do this to keep up and stay ahead of client growth. If you're ready to take the next step, these articles may help:
You may also schedule a meeting with us to get an accurate quotation through a FREE network assessment.