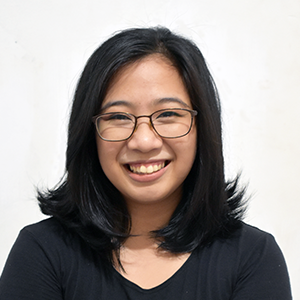 Top Co-managed IT Companies in Las Vegas (2023): Which is the Best?
Choosing the wrong partner for your business' IT department is, at best, an irritation but, at worst, a disastrous decision.
You only have a limited number of resources to dump into IT, and you need to make sure you choose the best company to partner with. Trusting the wrong partner can lead to frustrated employees, downtime, and worse -- security leaks.
But how do you choose the best one for you when everyone says they're the best fit for you?
Each Co-managed IT company is different. The only way to make the best decision is to do thorough research into the best options. And yes, it's tempting to tell you, "Hey, ITS is the best IT Service company!" but that's not helpful. (Even though we think we are. Wink.)
So, to help you decide which company is the best for you, here's the list of the best Co-managed IT companies in Las Vegas. They might not be exactly what you're looking for, but this list is a good starting point if you're feeling overwhelmed.
1. Agilitec IT
2. NetEffect IT
3. Orbis Solutions
4. Iconic IT
5. Team Logic IT
1. Agilitec IT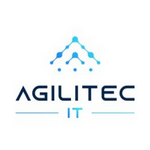 Agilitec IT was established in 2007 and specialized in Managed IT services. It focuses on proactive technology maintenance and has around fifty employees under its umbrella. They've worked with Wolfgang Puck Worldwide, AA Midwest, and Taurean Consulting.
They offer Co-managed IT as an alternative to their Managed IT services. You get 24/7 monitoring and management in their packages, hardware and software procurement, vendor management, and a 24/7 help desk.
Agilitec also offers network design and installation services for clients of various sizes. Their goal is to eliminate their client's downtime, outdated software, and cybersecurity concerns all while helping companies save money on IT costs.
2. NetEffect IT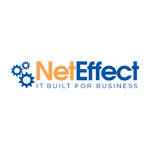 NetEffect IT opened its doors in 2001. Since then, it's helped small and medium-sized businesses manage their IT. They have a history of mergers with other MSPs and offer the following services:
Managed and Co-managed IT

vCIO (Virtual Chief Information Officer) Services

IT Consultations

Disaster Recovery Services

Cyber Security Services
They claim to help partners with their long-term goals and short-term problems. NetEffect also has experience in the following industries: accounting, legal, healthcare, and gaming & hospitality.
Some businesses they're partnered with are Doctoroo, Dwyer Engineering, and Las Vegas Harley Davidson.
NetEffect IT also has multiple awards underneath its belt. It's been part of the Channel Future's Top 501 Managed Service Providers since 2019 and won the 2015 Family-Owned Business Award in the Nevada Business Magazine.
3. Orbis Solutions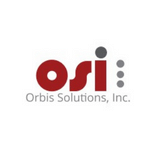 Orbis Solutions, since 2010, has focused on the IT improvement of small to medium-sized businesses in the Nevada area. They provide cybersecurity, Managed IT, Co-managed IT, and IT Consultation services for short- and long-term partnerships.
Orbis claims to give their clients access to:
Seasoned, professional technicians at affordable rates

Business savvy technology solutions to meet your specific needs

Comprehensive project management services that are timely and on budget

Hassle-free solutions that guarantee 100% satisfaction

State-of-the-art network monitoring and management to maintain system uptime
According to their company profile, they're also a small team of around 10-15 people. Other MSPs have more staff, but you may want a smaller group to handle your concerns.
Having a smaller team helps a service provider seem more personal. You'll also have the comfort of familiarity the longer you stick with their company.
4. Iconic IT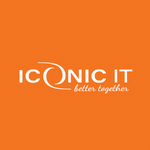 Iconic IT is an award-winning MSP providing small and medium businesses with local and responsive IT support services in Las Vegas. They started providing Managed IT services in 2019.
But don't be fooled by the relatively young founding date. They're the second-largest company on this list, numbering around 130 employees.
They reached these numbers because Iconic IT results from a large-scale merger between four MSPs: Capstone IT, Choose Networks, Live Consulting, and Networking Results. These companies decided to combine their skill set to serve their clients better.
Because of their large workforce and in-depth industry knowledge, Iconic IT provides numerous services. They offer Managed IT, Co-managed IT, Cloud Services, Cybersecurity Services, IT Support, IT Consultation, and Audio Visual Security Services.
They've also been acknowledged by Channel Future's MSP 501 and Inc. Magazine's Inc. 5000 list (for the 5000 fastest growing companies).
5. TeamLogic IT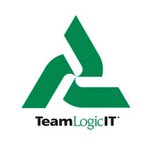 On this list, TeamLogic IT is unique as they are a national provider of managed IT services and technology support for businesses of all sizes.
They're also open to franchises, giving them a wider reach than the other companies on this list.
Their service offerings and team member numbers reflect their status as a national company. They have around 400-500 staff and offer the following services:
Managed IT & Co-managed IT

Cloud Services

Cybersecurity

Data backup and recovery

Business application and services

Data / voice / connectivity services

Business risk assessments

IT projects and support
TeamLogic IT took home the best MSP spot in 2020 and 2021 on Channel Futures MSP 501 list. They've also worked with various industries such as healthcare, legal services, and non-profits.
You can also find testimonials from the restaurant industry and human resource companies on their website.
Ready to get Co-managed IT?
Co-managed IT companies across the board do their best to get your business. You need a strong pool of candidates to choose from; after all, not all Co-managed IT services are created equal.
Based on ITS' industry experience, the top Co-managed IT providers in Las Vegas are:
Agilitec IT

NetEffect IT

Orbis Solutions

Iconic IT

Team Logic IT
These companies meet the standard we set for our clients. But don't just take our word for it. Read "5 Overlooked Qualities of a Managed IT Service Provider" and check if each company has these qualities you need.
However, if you need a more personalized look into a Co-managed IT service, contact us for a free network assessment. You'll get a professional look into your network and options for the best service for your situation.