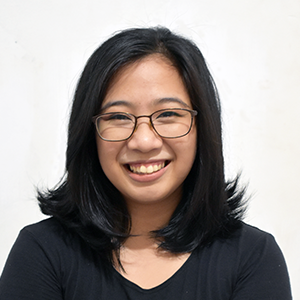 How Much Does Managed IT Cost? (5 Price Factors) [Updated]
Are you wondering how much managed IT services cost? There are a lot of factors in the price of a Managed IT service provider, but there are common factors that affect the price and allow you to manage it.
Editor's note: This post was originally published in November 2020 and has been revised for clarity and comprehensiveness.
Are you starting to feel overwhelmed with your company's professional-level IT problems? If you are, you're probably considering hiring another business to handle it. Businesses that manage another company's IT infrastructure are known as Managed IT Service Providers (MSPs).
But by hiring a third party, you're opening up your company to additional costs. And boy, are the costs high.
According to Gartner, 2021's estimated worldwide spending for IT services is at 1.1 billion dollars. And the cost per user/device per month will vary from $10 to $250 for Managed IT Services, excluding extra spending that may be company-specific.
But there's no quick number Intelligent Technical Solutions (ITS) can throw out for you to know how much you'll spend on managed IT. That's why, as a Managed IT Service Provider, we always meet with clients before finalizing the price, despite having a list of our service's prices on hand for clients to review.
And although we can't give you an exact price right now to answer how much you'll spend on managed IT, you can estimate how much you'll spend based on five key factors.
5 Factors that Affect an MSP's Price
All good MSPs have different reports that show how much you spend on their services. But by the end of this article, you'll be able to check that guide, understand what each factor means, and check if the pricing is appropriate.
5 Factors that Affect an MSP's Price
1. Service Time Needed

Service time is the amount of time dedicated to conversations between you and your MSP with the goal of fixing a problem or concern in your IT infrastructure.
"The amount of technical time changes from company to company based on the complexity. Some networks are very basic and require very little time to support while others are much more complicated." Tom Andrulis, CEO of ITS, said.
An MSP provides different kinds of support, and as a business owner, you need to figure out the amount of service time needed for your company. To do that, answer the following questions:
How big is your IT network (number of users, workstations, servers)?

Do you just need proactive maintenance and support?

Do you need to have after-hour and weekend support?

Is your business' IT system running around the clock?

Do your usual IT problems take a long time to fix?

Do you have recurring IT issues or are they usually a one-time problem?
"The bigger the network, the more time it takes to support. Usually, when companies get over 5 employees, they require a recurring amount of support from month to month," Andrulis added.
Price Range for Service Time:
Service time can be billed hourly or be a recurring cost. If you've hired a break-fix company instead of an MSP, you're most likely on an hourly rate. The price ranges from $150 to $250 per hour but can go up or down depending on the company you've hired.
Managed IT Service Providers will include service time in the plan that you got with them. Plans can range from $50 to $150 per user per month, with other fees depending on what your IT infrastructure needs.
Make sure you check how much time is allotted for service in your plan and evaluate if that is enough for your needs.
2. Number of users

More users mean more devices to manage, which means a higher price point. You should do an inventory of how many workstations you want your MSP to manage.
According to Andrulis, "The more users, the more support is needed. Based on our stats across 6,000 users, it takes about one to one and a half hours of support per user, per month."
You should also include any mobile devices or tablets in your network too. With the rise of the BYOD (Bring Your Own Device) trend, so comes the rise of BYOD security risks. If you want to have MDM services installed on these devices, it will also cost you more.
It may seem expensive, but by having an accurate number of users in your network, you'll be able to appropriately estimate how much you'll spend per user.
Price Range for Each User:
The price range for each user depends on what you'll have managed. Perhaps you want to set up a VoIP (Voice Online Internet Protocol), or you want to upgrade your workstations. You might even want to install business internet instead and have mobile device management.
You can expect to spend $50 to $400 per user. You'd also need to coordinate if your fees are one-time payments or if they'll recur each month.
3. Number of servers

The number of servers can dramatically affect the price of support. Just like an increase in the number of users will cause an increase in the price, having more servers will cause the price to go up as well.
Andrulis said, "More servers equals more complexity on the network and firewall, more backups, more security measures, etc. It usually takes about two to four hours of support per month, per server."
You'll also have to figure out if you want your MSP to simply manage the server, or include other important features for data security such as different kinds of backups. If you don't have a server, your MSP will recommend you get one, as having a server is essential for most companies with data.
Price Range for a Server:
If you're a small business, you can expect to spend $1000 to $3000 to set up everything you need for one server. As usual, the cost for a server can go up or down depending on the kind of equipment you choose to invest in.
MSPs usually provide a much lower upfront price for servers with the pay-off of having a monthly fee for the time that you use the server. For example, at ITS, our cloud servers start at $185 per month while a Backup and Data Recovery (BDR) server will start at $200 per month. Other MSPs will also have price ranges between $200 - $500.
4. Amount of Data

When looking into the pricing of an MSP, you also need to review how much data you want your MSP to manage and backup. Like users and servers, more data requires more equipment which then requires more management and a higher fee.
Data needs to be managed because many issues like cybercrimes, faulty equipment or software, or human errors come up that can affect your data's accessibility. You need to ensure the security of your company's network, and prepare in case you lose it.
Andrulis clarified, "Backing up data can be taken for granted. In some cases, companies in the financial or health services industries may need to keep their backups for many years to comply with government regulations.
"Typically we see companies keeping sixty – ninety days' worth of backups at a time."
And while retaining backups sounds great, it can get quite costly to have all the data storage needed for your backups and your regularly used data storage.
Price Range for Data Storage:
You can expect to spend anywhere between $5 per month (for directly bought cloud storage with no maintenance) to $500 (for maintained data storage with backups). Your price will also vary depending on the company you're coordinating with.
5. Service & Upgrades Needed

After taking the previous four factors into consideration, you will also need to review what kind of service you need from your MSP. Will you be working with them to improve your network's security? Are you going to ask them to set up your entire IT infrastructure? Will you need cloud services or VoIP services?
And after you decide which services you want from your MSP, there is also an onboarding process your company needs to undergo (especially if you've asked for managed IT).
Then once everything is set up, you will need to take technological upgrades into consideration. For example, the world has shifted from Windows 7 to Windows 10 and is about to transition into Windows 11.
"Nothing lasts forever… eventually your brand-new computer or server will become old and will need to be replaced," Andrulis said. "Other times you might decide to move your office or invest in new technology to help streamline your business."
You'll have to prepare for these future costs as technology is no longer an expense, but an investment in your business' performance.
According to Andrulis, "Managed service pricing must be considered in unison with bigger priorities: complying with government regulations like HIPAA, CMMC, Gramm-Leach-Bliley, or multiple local or remote locations, or expanded work from home staff."
These business requirements are what your managed IT service will protect and enhance for you.
Learn if Managed IT is the right solution for your business, read "Everything You Need to Know About Managed IT".
Price Range for Services & Upgrades:
The price range for services will wildly vary. You can expect to spend anywhere between $50 per month to $1000 per month, depending on the size of your company and the services you need. These costs can, of course, go up if your company has a lot of users or has specific, intensive, service needs.
There's a lot of money that goes into excellent technology management, as in this year alone, businesses will spend a staggering $4.2 billion in 2021 for technology. This is at a 9% growth rate from 2020.
So how much does an MSP cost for

your

business?

Once again, the main factors that determine Managed IT Service prices are:
Service Time Required

Number of users

Number of servers

Amount of data

Service & Upgrades Needed
Overall, the cost of an MSP will vary anywhere between $50 per month to $1000 per month, with other fees such as onboarding and upgrades tacked on. But most experienced MSPs such as ITS will not give you a final price without asking specific questions about your IT infrastructure or your business' IT goals.
That is why it's best to consult with an MSP like ITS to get a clear estimate of how much you can expect to spend. But if you're not yet ready to talk to an MSP, you can get a better understanding of the benefits and disadvantages of an MSP in our article 4 Security Benefits of Managed IT Services (& 2 Disadvantages).