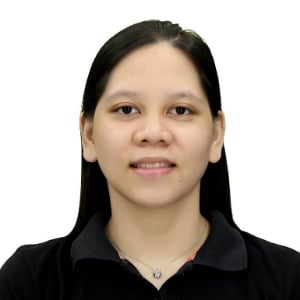 The 4 Best Co-Managed IT Companies in Olympia
Washington state is home to picturesque landscapes, prestigious colleges, and global giants such as Microsoft and Amazon. Now, it's attracting great attention because of an emerging tech hub in Seattle. Tech growth and spending in the area mirror Silicon Valley, and executives and top talent are taking notice.
As much as that is to celebrate, technological emergence always comes with complications. In this case, it's the threat to cybersecurity. An annual data breach report made by Washington state General Attorney Bob Ferguson showed that there were 4.5 million data breaches in 2022. Although a decrease compared to the 6.3 million data breaches in the prior year, it is still considered a record-breaking severity.
What does this all mean for businesses in the state? Technology utilization and cybersecurity prioritization should be among their top priorities if they want to reach their goals. A daunting task, but one that can be made easier if you strengthen your internal IT team by partnering with managed IT service providers (MSPs).
We, Intelligent Technical Solutions (ITS), are one such company experienced in maximizing technology and bolstering cybersecurity. And though we do offer our services in the state of Washington, particularly in Olympia, there are other options. Several other MSPs in Olympia could provide you with the co-managed IT services you need, and we'll go through the best of the best right now.
4 Best Co-Managed IT Companies in Olympia
1. ITonDemand

Year Founded: 1999
Description: ITonDemand is an industry-leading MSP with over 20 years of experience. They exist to help businesses around the US thrive with their technology. Their managed and co-managed IT services are available to small and medium-sized businesses (SMBs), nonprofits, associations, and other types of establishments within their service locations.
Notable Awards and Accolades:
CRN MSP 500 2023

CRN MSP 500 2019

MSSP Alert Top 200 MSSPs 2019
Services Offered:
Fully outsourced IT

Co-managed IT

Managed security

Managed compliance

Managed cloud

Digital transformation

Managed IT services

IT project services

IT consulting services
Known For: ITonDemand is known for providing managed IT services that keep your businesses safe and productive. With them handling the tech, you can exert all efforts to achieve your business goals.
Main Office Address:
1924 Baltic Way #114
Ferndale, WA 98248
Service Locations: Washington, DC, Florida, Michigan, Virginia, Maryland, Washington State, Tennessee
Facebook Rating and Number of Reviews:
⭐⭐⭐⭐⭐ 5.0 Stars, 8 Reviews
2. Teknologize

Year Founded: 2011
Description: Teknologize is a managed service provider that caters to small- and medium-sized businesses in and around Eastern Washington and Oregon. They provide different IT support services such as technology design, helpdesk, and strategy and planning. In recent years, they have put more focus on cybersecurity and compliance services to meet client demands and industry changes.
Notable Awards and Accolades:
Datto Community Partner of the Year 2018

Tri-City Regional Chamber Business on a Roll Award 2017

Richard Rotary Club Entrepreneurial Award 2013
Services Offered:
Managed IT services

Worry-free IT

Co-managed IT

Professional services

Technology assessments

Policy and compliance

Cybersecurity

Managed security

Security services

Incident response and remediation
Known For: Teknologize provides worry-free IT solutions that optimize technology and increase operational efficiency. They prevent and fix issues and strategize for the future to take their partners to the next level.
Main Office Address:
1110 N Center Parkway, Ste A,
Kennwick, WA 99336, US
Service Locations: Washington State, Oregon
Facebook Rating and Number of Reviews:
⭐⭐⭐⭐⭐ 4.7 Stars, 13 Reviews
3. Right! Systems Inc.

Year Founded: 1993
Description: Right! Systems, Inc. (RSI) partners with industry leaders like Microsoft, Cisco, and Citrix to provide multi-vendor IT solutions and services to their Pacific Northwest clients. They have deep industry expertise and an impressive portfolio in consulting, application, and infrastructure services to back it. Collaborative effort is the key to their accolades and success.
Notable Awards and Accolades:
CRN Solution Provider 500 2021

CRN MSP 500 2019

Citrix Workspace Partner of the Year 2019
Services Offered:
Fully managed IT

Co-managed IT

Roadmapping

Project services

Staff augmentation services

Carrier services

Financing services

Lifecycle services

Help Desk support

Security solutions

Cloud and data center solutions

Network solutions

Digital workspace
Known For: RIS has serviced its region for nearly 30 years with innovative ideas and solutions that solve unique business challenges. Their solutions help increase productivity and satisfaction and allow their clients to focus on core business functions.
Main Office Address:
2600 Willamette Dr. NE, Suite C
Lacey, WA 98516
Service Locations: Pacific Northwest, Washington, Oregon, Idaho
Cloudtango Rating and Number of Reviews:
⭐⭐⭐⭐⭐ 4.7 Stars, 5 Reviews
4.

vCTO Secure

Year Founded: 2011
Description: vCTO Secure is a Seattle-based managed IT service provider that has been servicing the area and surrounding parts since 2011. Their years of experience have taught them to build and develop infrastructures that can drive businesses forward. They aim to provide enterprise-level IT practices and solutions to SMBs at affordable prices.
Notable Awards and Accolades: N/A
Services Offered:
Managed services

IT consulting

IT vendor management

Co-managed IT

VCTO

Managed security services

Cloud computing services

Industry specific

Data services

Hardware services

Software services

Business communication

Email migration
Known For: vCTO Secure is known for its highly affordable managed IT offers guaranteed to drive small and medium-sized businesses forward. Eliminating IT headaches and expensive downtime is among their specialties.
Main Office Address:
705 5th Avenue,
Seattle, WA 98146, US
Service Locations: Seattle and the surrounding area
Google Rating and Number of Reviews: N/A
Want to Secure your Business with Co-Managed IT?
Co-managed IT is a collaboration between your internal IT team and an external team of experts from an MSP. There's an abundance of MSPs that offer co-managed IT in Olympia, so we've listed the best ones to help you narrow things down.
As we mentioned earlier, ITS also offers co-managed IT services in Olympia. If you're interested in our offers, you can meet with our experts. We have years of experience helping different businesses thrive with their technology, so you can rest assured that your business is in good hands.
You can also find these additional resources in our learning center: