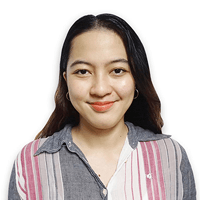 Top Co-Managed IT Companies in Oakland in 2023
This year, Oakland was left in chaos and vulnerability after a devastating ransomware attack that resulted in a complete shutdown of government essential services and systems.
The attack paralyzed vital services, such as transportation, healthcare, and emergency response, jeopardizing the safety and well-being of the city's residents. To prevent such attacks from happening again, stakeholders recognized the urgent need to prioritize cybersecurity and invest in a robust IT infrastructure. As a business, you should, too.
However, due to the gravity of the situation, relying on your in-house team to reassess and manage your IT may not be sufficient. Thus, hiring a co-managed IT service provider may be a wiser option. If you're reading this, you're most likely considering a co-managed IT solution.
Related reading: The 2023 Oakland Ransomware Attack: 6 Lessons for Businesses
But how do you choose the right one for your business?
As a co-managed IT service provider with over twenty years of experience, we at Intelligent Technical Solutions (ITS) understand how critical hiring the right IT support is. And while it is tempting to tell you to simply reach out to us for help, we know there are other companies out there that you may want to consider before making a decision.
In this article, we listed four of the best co-managed IT companies in Oakland.
Top 4 Co-Managed IT Companies in Oakland
We selected companies to include in our list based on their years of service, experience, service offerings, and notable industry recognitions.  
1. Iron Range Cyber - Oakland

Year Founded: 2019
Description: 
Although a relatively new company, Iron Range Cyber has over 50+ years of combined experience building and maintaining cybersecurity programs for companies of all sizes.
Their Hybrid Integrated Service allows them to collaborate with your IT team, Compliance Officer, or C-level executives to plan a tailored-fit technology roadmap and report progress toward your company objectives.
They fill in the gaps in your organization on an as-needed basis and add services to your existing stack of IT staff to further strengthen your cybersecurity policies and strategies.
Notable Awards and Accolades: N/A
Services Offered: 
HIPAA risk assessment

Penetration testing services

Pre-audit services

Vulnerability management

Incident response services

Governance risk and compliance support

NIST cybersecurity framework

CMMC compliance

Managed IT services (& co-managed IT)
Main Office Address:   1775 Eye Street NW, Suite 1150, Washington D.C. 20006, United States
Service Locations:  
Washington

Los Angeles

Virginia Beach

Seattle

Richmond

Arlington

Michigan

Minnesota

Illinois

Northern Virginia

Oakland
Google Rating and Number of Reviews:  4.7 stars, 13 reviews
2. JumpStart Technology

Year Founded: 1997
Description: 
With over two decades of experience serving small to medium-sized businesses in the San Francisco Bay Area, Jump Start Technology has established itself as one of the best MSPs in the area, delivering what your organization wants and needs, from cloud services to data backup.
Their co-managed IT services will boost your existing IT team with expertise, strategy planning, tools, personnel, and other resources without overstepping boundaries. They offer 24/7 security monitoring, a dedicated service desk, and patch management solutions, among others.
Notable Awards and Accolades: 
Channel Futures 2022 MSP 501 (ranked 162)
Services Offered: 
Cloud computing

Managed IT services

Co-managed IT services




Data backup and recovery

VoIP services

Cybersecurity solutions

Office move and relocation services

Vendor management
Main Office Address:   550 S Winchester Blvd. Suite 600, San Jose, CA 95128
Service Locations:  
Palo Alto

San Jose

Mountain View
Google Rating and Number of Reviews:  5 stars, 3 reviews
3. PC Professional

Year Founded: 1981
Description: 
PC Professional has provided secure and responsive IT support to Bay Area businesses since 1981. They have dedicated staff and virtual CIO to help augment your team with everything from cloud computing and IT consulting to IT strategy and risk management.
Their experts believe that through this collaboration, you can rest assured that any vulnerabilities or gaps in your IT operations are covered, so you can focus on growing your business.
Notable Awards and Accolades: N/A
Services Offered: 
Managed IT

Co-managed IT

Cybersecurity

Cloud services

Data backup

Disaster recovery

IT outsourcing

IT consulting

Remote IT support

Hardware & software
Main Office Address:   1615 Webster St. Oakland, CA 94612
Service Locations:  
Oakland

San Francisco

San Jose

Emeryville

Dublin

Walnut Creek

Fremont

Sacramento
Google Rating and Number of Reviews: 4.8 stars, 25 reviews
4. Xantrion

Year Founded: 2000
Description: 
Founded in 2000, Xantrion has been providing enterprise-grade IT services to medium-sized public and private businesses. They curate unique solutions and offer in-depth cybersecurity expertise to help organizations like yours navigate the ever-evolving cyber landscape.
Their flexible supplemental IT services bridge the gaps in your IT infrastructure and augment your existing IT team by taking over time-consuming tasks–like security, patching, and monitoring–so you can focus on strategic initiatives.
Notable Awards and Accolades: 
CRN's 2023 MSP 500 List – Pioneer 250 category

Channel Futures 2022 MSP 501 (ranked 447)
Services Offered: 
IT roadmap

Certified support

Proactive monitoring

Managed security

Cloud strategy

Backup and recovery
Main Office Address:   651 20th Street* Oakland, CA 94612
*Also known as 651 Thomas L. Berkley Way
Service Locations:  
Eastbay

Silicon Valley

San Francisco
Google Rating and Number of Reviews:  4.9 stars, 82 reviews
Ready to Choose a Co-Managed IT Provider?
Co-managing your IT has its ups and downs. Still, when done effectively with the right partner, it can improve efficiency, enhance problem-solving capabilities, and create a stronger alignment between your organization's goals and technology infrastructure.
And that is what ITS is here for–to help you find the perfect co-managed IT partner.
If you still haven't made your choice on which company to go for, we wrote several articles that are targeted at Oakland-based businesses to help provide valuable insights into the local IT landscape and fast-track your decision-making:
And if you'd like to learn more about our co-managed IT services and what sets ITS apart as a co-managed IT company in Oakland, visit our co-managed IT page.