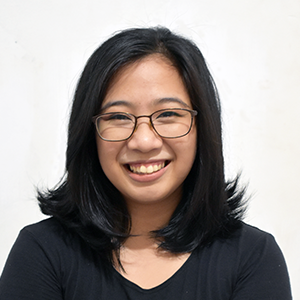 How Much Does Co-managed IT Cost? [Important Price Factors]
Short answer: If your company has minimum IT needs, maybe it's about $100/user per month, plus onboarding fees.
Long answer: Each company will have a unique fee, depending on three factors: number of locations, number of users, and current IT setup. These factors cause the cost of Co-managed IT to fluctuate between $100/user per month to $250/user per month.
As a Co-managed IT and Managed IT Service Provider (MSP), Intelligent Technical Solutions is intimately familiar with explaining why these services cost what they cost.
The most relevant information customers need to know before getting a full price are:
What are the factors that affect the price of Co-managed IT?

What's the total cost of Co-managed IT?

Will you save money with Co-managed IT?
By answering these questions, you'll have a clearer understanding of how much Co-managed IT can cost your company and why.
Read "What is Co-Managed IT? [& Do You Need It?]"
What are Co-managed IT Price Factors?

Unfortunately, there is no one-size-fits-all price for Co-managed IT. Each company will have a unique bill, depending on the following aspects.
1. Number of Office Locations
The number of locations directly impacts your MSP's ability to provide Co-managed IT services. They must ensure their services reach the second (or third) office location.
So, the more locations you have, the more computers they need to set up and manage, which will push up the costs. But the reverse is also true.
2. Number of users
Co-managed IT is usually priced per user. The more users there are, the more people you need to manage their workstations.
The reverse is also true: the fewer users you have, the less expensive your IT bill will be.
Usually, businesses benefiting from Co-managed IT have at least fifty users and an in-house IT person or team.
3. Current IT Setup
The last but most important factor is your current IT setup. Your current IT setup will directly affect your co-managed IT plan.
You need to ask yourself what your IT department looks like and identify where an MSP needs to step in to support your company.
There are usually three kinds of setup at an IT company looking for co-managed IT, according to ITS San Francisco Partner, Rob Schnek: the one-man show, a leaderless team, or a project-needing team.
Each of these scenarios will dictate the kind of price you can expect to pay, as each situation needs something different from your MSP.
If any of these situations describe your IT department, it's a good time to start looking into Co-managed IT.
The One-man Show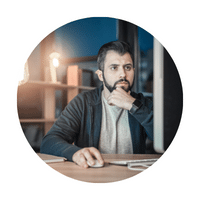 The one-man show describes an IT department run by one person. He does everything in the company.
You can find this in small companies with less intensive technical needs.
However, when a company grows, one man running the department will be quickly overwhelmed.
Schenk described the cons of a one-person show. "There's not a lot of strategic thought because they are so busy dealing with day-to-day stuff and keeping the lights on," he said. "It's difficult to find time to do proactive research, and often they don't understand where the company is going from a strategic point of view."
The Leaderless Team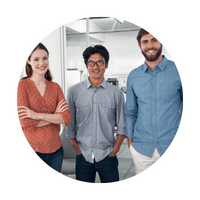 Some IT departments rely on one person to get the team through the day. You may have staff, but keeping around a high-level technician is difficult in today's employment market.
When a team leader resigns, it can leave your department floundering and exposed. MSPs are usually called to step in when these situations arise.
Schenk talked about his experience with a business that went through this exact experience.
"The IT leadership left the company, and company executives asked themselves, what are we going to do? [The company was] worried about this because the remaining IT team members were more entry-level and were not current on cybersecurity and higher-level Windows Server and network infrastructure support."
He continued, "We had to fill in to manage and train up the IT members. We are functioning as the strategic head and helping the client from a strategic point of view. There is also an enormous amount of technical debt that needs to be rectified in order to lower overall company risk."
The Project-needing Team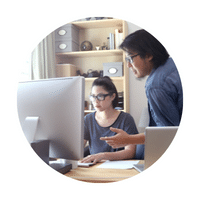 Some companies need a long-term partner to do critical, more complex projects their IT department doesn't have the expertise or time to complete successfully.
"We help drive company progress by project augmentation. In this case, internal IT is so busy doing their day-to-day duties that they don't have time, expertise, or knowledge to complete mission-critical projects," Schenk said. "As an example, perhaps they will move from on-premise Exchange to Microsoft 365, but they don't have the expertise to make this big move."
These projects, according to Schenk, at the end of the day, serve to make the IT department look good.
"MSPs can help fill gaps your company currently has."
What is the Total Cost of Co-managed IT?
According to Dan Izydorek, Partner at ITS Detroit, Co-managed IT is typically two-thirds of the price of full-managed IT. So let's say it'll cost around $150/user for a fully managed department, but co-managed IT would cost around $100/user.
Aside from the per-user price, you'll also need to consider possible onboarding fees. Onboarding is the process of an MSP collecting your user and IT data. This is important in integrating your company into an MSP's support center.
So, all in all, co-managed IT costs around two-thirds of managed IT plus onboarding fees.
Will you save money with co-managed IT?
When you take all the benefits of Co-managed IT and contrast it with a purely in-house IT department, the answer is yes.
Izydorek said, "The cost of one IT person might actually be about the same or less than hiring [an MSP for Co-managed IT], but we're bringing the toolset."
He continued, "We're providing licensing that you don't have to buy. We're providing backup servers you don't have to buy. You don't even have to buy firewalls, we manage and replace all that. The math will work out where it's going to be cheaper overall with [an MSP]."
Related article: Co-Managed IT: A Complete Guide for Businesses
Want a company-specific answer for the cost of Co-managed IT?
Co-managed IT, despite being less expensive than Managed IT and a whole in-house IT department, is still a big-budget adjustment for companies.
And each company has a personalized bill for Co-managed IT based on the number of locations, the number of users, and the current IT setup. You will also need to tack on possible onboarding costs.
ITS has helped set up Co-managed IT for a lot of businesses. Roughly, Co-managed IT fluctuates between $100 to $250/user per month. However, this will still depend on your needs.
It can be frustrating not to have an immediate answer about the cost of Co-managed IT for your business. To help you out, get a customized quote by contacting us.