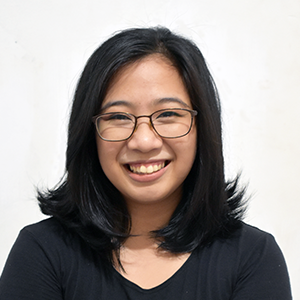 Top 5 Advantages of Co-Managed IT for Businesses
Businesses usually need more IT team members when their company is growing But hiring is a stressful process - it takes time, effort, and trust.
And so companies are faced with the following choice: either undergo the hiring process or outsource the work. Usually, people think this is an either-or situation - but that's not the case.
You can choose to get Co-managed IT instead. Co-managed IT is a managed service where a third-party IT company helps your in-house IT manage your business's technology needs.
As a Co-managed IT Service Provider, ITS knows that clients can get unique benefits by getting co-managed IT instead of completely outsourcing or keeping everything in-house.
So we'll take a closer look at the top benefits of Co-managed IT, which are:
You get to keep your in-house IT guys.

It's cheaper than Managed IT.

It provides an escalation point for your IT needs.

There are multiple specialized team members.

It provides strong security for your network.
And by the end, you'll be able to see if these benefits will make sense for your business.
Related article: Co-Managed IT: A Complete Guide for Businesses
1. You get to keep your in-house IT guys.

There are situations where you don't want to fire your in-house IT staff, especially if they have a firm understanding of your internal IT process. They may have valuable knowledge you don't want to lose.
Dan Izydorek, ITS Partner at Detroit, said that partnering with in-house IT staff is one of the strengths of Co-managed IT.
"You already have somebody that knows the environment there," he said. "They've probably been on the team for years, and the company [...] wants to involve that person. So the thing that's great about Co-managed IT is you get all the historical knowledge put into our process and procedure."
Most of the time, Managed IT companies push for off-site support first before on-site support. This might be something you're uncomfortable with. Sometimes you're more comfortable having someone permanently on-site - getting Co-managed IT provides the best of both worlds.
2. It's cheaper than Managed IT.
People usually stumble across Co-managed IT when looking into Managed IT services. Co-managed IT, according to Izydorek, costs around two-thirds of what Managed IT costs.
"Roughly, we're charging $150 for fully managed IT per user," he said, "while charging around $100 a user for Co-managed IT." Izydorek pointed out this price can go up or down, depending on what services each company needs.
He also talked about the price of Co-managed IT versus in-house IT.
"The cost of one IT person might be about the same or less than hiring us," he admitted. "But if you add it on everything that we're bringing - like the toolset, [...] and the licensing, the backup servers [and even] the firewalls - then the math will work out where you know it's still overall cheaper with us."
3. It provides an escalation point for your IT needs.

Co-managed IT gives your staff a backup for IT issues they can't handle.
Izydorek explained, "When a client has an issue, say somebody can't open their outlook or their email, employees can still go to the in-house IT first. If the in-house IT can't fix the issue or they don't have the expertise, they escalate it to us [ITS]."
But Co-managed IT isn't only an escalation point. Izydorek said that Co-managed IT was like an "escalation plan plus the management of items like the backups, the servers, and the firewalls." Companies don't usually manage these IT concerns anymore - it's left in the hands of Managed IT Service Providers (MSPs).
Co-managed IT serving as a safety net can provide peace of mind for business owners who worry about downtime.
4. There are multiple specialized team members.
Co-managed IT helps bring a pool of people into your IT support team instead of one or two individuals.
Each staff member helps with IT issues and is not spread out too thinly over many tasks - which is usually the case for in-house IT members.
Izydorek also brought up the need for staff to familiarize themselves with new technology. "With us being a managed service provider and doing Co-managed IT, we're forced to stay up to date for IT best practices because we're managing IT for all these different clients and industry types."
5. It provides strong security for your network.
With the rapid rise of cybercrimes, companies need to be constantly aware of new threats to their data. MSPs have solid experience keeping data safe for multiple companies and are updated with the current trends.
This makes Co-managed IT a logical choice for having strong cyber security.
Izydorek shared, "In a Co-managed environment, you typically have a higher level of security. If it's not a higher level of security, we educate the client through the levels of security that are available to them."
He talked about how clients are regularly given suggestions about their IT infrastructure and the best ways to keep their data secure. There are constant reviews of data. Consistent security and network reviews are rarer in purely in-house environments due to the number of tasks IT employees need to do.
Ready to get Co-managed IT?

Co-managed IT is the strong partnership between your IT department and a third-party IT company.
It has a lot of benefits. Co-managed IT allows your business to keep your in-house IT team members while being cheaper and more worthwhile than purely in-house.
It can also serve as an escalation point for your IT staff while simultaneously planning for your business's future IT needs.
And lastly, it also provides a pool of specialized employees that help build a much stronger security network.
But based on ITS' experience, not everyone needs Co-managed IT. You need to know if your business is the right fit for Co-managed IT before investing resources into it.
To see if your company needs Co-managed IT, read the following article: What is Co-managed IT [& Do You Need It?]. This will help you decide on the best way of managing your company's IT resources.