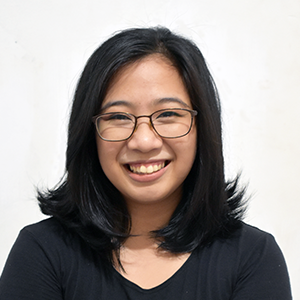 5 Overlooked Qualities of a Managed IT Service Provider [Updated]
How will you choose your MSP? There are a lot of choices out there, and you should know which qualities a managed IT service provider should have. Here is a quick list of the often-overlooked qualities you can check your MSP for.
---
When choosing the best Managed IT Service Provider (MSP), the choices can be overwhelming. You might be worried about them being suitable for your company.
There are a lot of ways you can vet your MSP. At Intelligent Technical Solutions (ITS), a Managed IT Service Provider for almost 2 decades, we do our best to make sure clients choose the right IT for their needs.
Therefore, we've compiled a list of questions you can ask your MSP, as well as the top qualities of a managed IT service provider.

However, we've also noticed that there are often overlooked qualities when looking for an MSP. These qualities make the entire experience with an MSP much smoother:
Reliability

Capacity

Likability

Precision

Communication Skills
By the end of this article, you'll be able to see why these qualities are essential for your MSP to have, and you will also be able to check if your MSP has these qualities.
The List of Overlooked Qualities of an MSP
Entrusting your IT infrastructure to third-party vendors is nerve-wracking. Make sure your MSP has these qualities before committing to a partnership.
Reliability

When your IT system is down, you need fast technical support and quick response times. Having downtime is expensive.
In a press release, Infrascale said, "A quarter (25%) of SMBs said the per-hour cost of downtime for their business was between $20,001 and $40,000. A slightly larger share (26%) said they incur a loss of $10,000 to $20,000 for each hour of downtime, while 27% said their cost of downtime per hour was under $10,000."
And so, you need your MSP to get back to you ASAP. If it takes your technician one hour to help you with your issue, that's everybody's hour in your company wasted.
It's become more of a standard practice to offer remote support to get back to customers immediately, as sending a person to your physical office will inevitably take some time. Not all MSPs have the capability to offer immediate onsite support.
And that limitation brings us to the next overlooked quality of an MSP: capacity.
Capacity

Capacity is the number of people available to help you. If your MSP is too small but has a large client base, you risk getting lost in the crowd.
Always ask yourself the question: Does your IT company have enough qualified technicians to answer your call?
According to Tom Andrulis, ITS' CEO, "Most IT companies are fairly small – five to ten people. The founder is [usually] a pretty good IT guy. He can fix a lot of things."
Getting an IT company with more employees on hand is usually a better choice, especially if you need 24/7 customer support.
However, hiring a large MSP comes with different costs. Some business owners prefer smaller companies to know everyone who is managing your IT, which is impossible in larger companies.
Likability

No one wants to work with a company where they don't get along with the staff. If the way your MSP acts is incompatible with your company culture and rubs off on you in the wrong way, it will affect your partnership with this MSP.
Find a company that spends as much time developing their technicians' emotional intelligence, as much as they do for technical intelligence.
Make sure their people make you want to approach them about IT concerns.
In the ideal scenario, find a company that gives that feeling of family. Or, as Andrulis called it, "[Find] that local IT relationship and feel, where people aren't calling a call center -- they are calling family."
Precision

IT companies may offer various types of managed services. And this means you don't want someone who'll accidentally implement the wrong service for your company. You want an MSP who'll get the job done right, preferably the first time.
A big part of this precision is when a frontline technician has back-end support at his offices.
This means that every time your tech is onsite, he has the right aid of technicians behind him and gives all the support he needs to finish the job on hand. According to Andrulis, very few IT companies have this "frontline team [that] is supported with back-end support."
Check if your MSP has a process like this to minimize mistakes and implement services with efficiency and quality.
Communication Skills

If your doctor can't explain your health problems and clear solutions, how helpful has the doctor been?
This is the same with your computer system.
Make sure your MSP can tell you what you need to know about your IT. They should also have a transparent system for updates and concerns, so you're constantly in the loop.
Some signs that your MSP has good communication skills are consistent newsletters, a quick update system, and regular IT strategy meetings.
Confident with your choice of MSP?

The five qualities mentioned - reliability, capacity, likability, precision, and communication skills - are essential in getting the best service out of an MSP.
Find an IT company that will give you high-quality service. At ITS, we've helped multiple clients find the best IT company for them and want to help you find the best for you as well.
In your search for the best MSP for you, make sure you know the five questions you need to ask an MSP before signing with them. That way, you'll have a clear understanding of what kind of IT company you're entering a partnership with before you sign the contract.