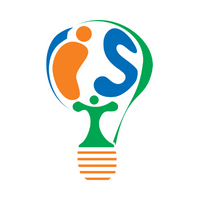 Using Cloud Computing to Advance Your Business
Company owners may wonder about how to maximize information technology options effectively. IT encompasses many things, and several aspects of IT streamline business operations. Cloud computing services, in particular, make things a lot easier and less expensive. In this article, learn how to use cloud computing to your advantage.
Cloud systems eliminate the need for on-premise servers and equipment. Instead of buying the servers and installing them on-site, an IT company hosts the servers at a remote location. The servers operate just as effectively as they would at the business' headquarters. Several additional benefits come from going with a cloud setup as well.
Purchasing or renting the servers isn't enough. The equipment must go somewhere at a high cost. Acquiring a floor to house the servers becomes unnecessary. Hiring staff necessary to maintain and upgrade the equipment won't be required either.
The volume of machinery may not be sufficient in the future, which creates complexities for in-house computing. Installing new equipment comes with burdens, and things become more complicated if additional floor space is required. All these issues are eliminated with cloud computing. Smaller-scale steps such as increasing storage take little effort.

A top concern about IT systems is data security. With cloud computing, enhancements to security become commonplace. Sophisticated encryption and data-protection steps are standard. Even with cloud computing, problems can and do happen. In the event of a disaster, a thorough response quickly follows. Data recovery steps won't undergo any delays. The right measures for mitigating a disaster scenario go into immediate effect. The best news, you don't have to worry about it, we take care of all of this!
Related article: The Ultimate Guide to Cloud Computing
Besides data, the software may be installed in the cloud. Managing software through the cloud further reduces costs and efforts. All standard software programs and special industry-specific ones should integrate well into the existing framework.
With cloud computing, all necessary responsibilities associated with security, maintenance, performance, and more take place in a manner that doesn't burden the client.
The final major benefit of Cloud Computing is if your staff is out of the office you can let them do their normal work from anywhere, using the same computers and the same programs they are used to. The owner can have a tablet computer and see his books while on the beach. Cloud Computing makes it possible to make anywhere your office.