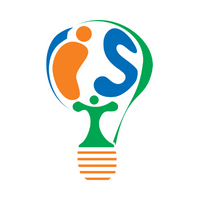 Protecting Data: Why Backing Up Files Isn't Enough?
One of the most common IT mistakes we see is just not taking enough steps to secure data. Keeping your business alive can be impossible without your data. The move to more online-focused methods of working and storing files was accelerated when the Coronavirus pandemic swept across the world. This led us all to adapt to an ever-growing digital environment. But when it comes to protecting data, many small businesses are not doing enough.
The Big Picture

We all know when big companies like Facebook or Target get hacked. They will have a massive data breach with millions of leaked credit card numbers or other personal information, and no way to control what happens to it.
One thing that these businesses can do is rely on backup data to help them keep running up until the time before they were hacked. They can figure out the weaknesses in their IT security system and fix the problem, so all is well, right?
These businesses recovering their data through backups does nothing to help retrieve the data that was lost. Even if they are able to get back to business as usual, there is risk created for everyone involved.
When Backup Files are Helpful.
Backing up files is just the first part of having a smart data management plan. Ransomware is a growing concern for everyone, and attacks have quadrupled over the past year. Attacks like these are accomplished by using data against you. They have it under their control and are leveraging you into giving them money.
Ransomware attacks are always changing, but it's common to see data frozen or inaccessible. This is when backup files can be helpful. They can help you restore a system that you may be frozen out of, and allow you to continue some operations while you find a solution.
This is the step that shows the value of backup files. Duplicates in safe spaces can help you get back to work quickly and keep copies of data in case you become infected or corrupted.
When Backup Files are not enough.

Another way hackers can leverage you during a ransomware attack is to threaten to leak important data. This could be business documents that you don't want to be released to the public, or possibly a client's personal information.
This is when having backup files cannot help you. You may be able to access files and get back to work, but you are not able to get your files back from the person who stole them. This means that after the attack your business may be running but there is a lot of potentially damaging information already released.
The Best Ways to Protect your Data
Backing up files is just the beginning. Steps like these are only one part of a successful data management plan. There are many steps you need to do when securing data including:
Checking Firewalls in your system

Looking for Open Ports
Installing Anti-malware software
Using secure VPN for mobile accessed
But the best way to know your data is managed correctly is to work with an MSP who can help you. The technological landscape is always changing and it's crucial to take the right steps to protect your data. Give us a call to learn more about how we can help with the data management needs for your business..
Many SMBs rely on Intelligent Technical Solutions for their cloud needs. Call us today for a FREE technology assessment, or download our FREE eBook to learn more about how we could get your business up and running in the cloud.