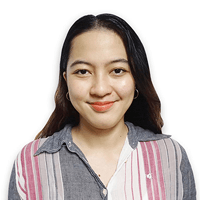 9 Steps to Build a Reliable IT Disaster Recovery Plan
Despite knowing how important a disaster recovery plan is, many businesses still don't have the right strategy put in place. For one, it may be due to the cost of building or maintaining one or because they just don't know where to begin. Don't sweat it, we're here to talk you through the process.
Check these nine straightforward steps to start building a plan you can depend on.
Disaster–nobody ever wants to talk about it, and to be honest, there's not much need. You've seen all the marketing ploys in your inbox and at trade shows. It's all doom and gloom trying to convince you that your whole world will go up in flames if you don't start spending money on business continuity and disaster recovery right away. Well, it may seem overstated in theory, but it happens. When it does, we don't want you to scramble for resources to keep your business going.
However, let's skip all that for now.
The fact is that, as far as you and your business are concerned, effective disaster recovery is just about covering the bases. No need to assume the worst–just plan for it, so you know you're protected against whatever there is to come. Because most probably, it won't be a hurricane or a freak accident that will get you to lose some vital business data; it's far more likely due to a human error or something similar to that.
You can't let that happen. Nobody ever does.
Here at Intelligent Technical Solutions, we've helped hundreds of businesses develop solutions that ensure business continuity amid any disaster. By the end of this article, you will learn about what a disaster recovery plan is and how you can start building one.
What is Disaster Recovery?
In essence, disaster recovery refers to the plans that a business sets up in response to a catastrophic event, such as a natural disaster, fire, act of terror, or cybercrime. It involves the measures that a business takes to respond and survive to any unfortunate event and return to safe, regular operation as quickly as possible.
9 Steps to Build Your Disaster Recovery Plan
Here's a quick nine-step checklist you can use to ensure that your company's computer network, and the data for your business, is safe and secure from loss and disruption:
1. Create a written recovery plan
Simply thinking through what needs to happen when things go south (and documenting it all ahead of time) can go a long way toward getting your network back up and running quickly if it gets hacked, affected by a natural disaster, or compromised by a human error.
2. Have a clear communication plan
What if your team members can't access your office, e-mail, or phone system? How will they communicate with you? Make sure your communications plan details every alternative, including a number of ways to stay in touch in the event of a disaster. This does not only help save files but also the lives of everyone in the team.
3. Automate your data backups
One of the prime causes of data loss is human error. If your backup system depends on a human being always doing something right, then it might just be a recipe for disaster. Automate your backups wherever possible, so they run like clockwork.
4. Have redundant off-site backups
On-site backups are a good first step, but if they get flooded, burned, or hacked along with your server, you're out of luck. Be sure always to maintain a recent copy of your data off-site. It may be another physical location or in Cloud.
5. Enable remote network access
Without remote access to your network, you and your staff won't be able to keep working in the event that you can't get into your office. To keep your business going, at the very minimum, you need a way for your IT team to step in when needed quickly.
6. System images are critical
Storing your data off-site is a good recovery strategy, but if your system is compromised, the software and architecture that handles all that data must be restored for it to be useful.

Imaging your server creates a replica of the original, saving you an enormous amount of time and energy in getting your network back up and running, should the need arise. Without it, you risk losing all your preferences, configurations, favorites, and more.
7. Maintain an up-to-date record of the network layout
To rebuild all or parts of your network, you'll need a blueprint of the software, data, systems, and hardware that comprises your company's network. A Managed IT can create this for you. It could save you a tremendous amount of time and money in the event your network needs to be restored.
8. Don't overlook routine maintenance
Cybercrime threats can be more likely to occur than natural disasters, which is why it's critical to keep your network patched, secure, and up to date. Deteriorating hardware and corrupted software can wipe you out. Replace and update them as needed to steer clear of this threat.
9. Test and monitor the plan regularly
If you're going to get into the trouble of setting up a plan, at least make sure it works by double-checking it on a regular basis. You may do manual or automatic testing at least once a week to ensure it does its job. But the more often, the better.

You may also hire a Managed IT to do the job for you. Depending on how often you want to get your plan tested, they can check daily or weekly to make sure your systems work properly, and your data is secure, as you do business as usual.
N
eed Help in Building a Disaster Recovery Plan?
Enacting a comprehensive plan such as this means you get the peace of mind that comes with knowing that your valuable data, sensitive e-mails, and other digital assets are all protected, backed up, and securely stored away until you need them–simple as that.
You may read this e-book to self-check if your business is prepared for hardware failure, cyberattacks, and other catastrophes.