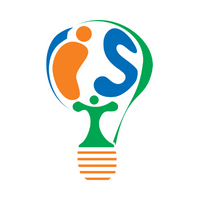 3 Questions You Should Be Asking about Disaster Recovery
Downtime can be really costly to small businesses. But before you establish a disaster recovery solution, Intelligent Technical Solutions recommend asking these three crucial questions.
1. Are we satisfied with our current disaster recovery plan?

If you don't currently have a disaster recovery plan, creating one should be a top priority. But even when a plan is in place, it should be regularly revisited.
36% of IT executives say that their disaster recovery plan is incomplete, leaving at least part of their infrastructure vulnerable.
62% of IT executives with a disaster recovery plan already in place want to reassess it.
2. Should we deploy cloud-based disaster recovery?
Only one in four organizations surveyed currently have a cloud-based disaster recovery solution in place, but that number is set to rise. Within the next two years, 36% of organizations plan to implement cloud-based disaster recovery.
Organizations with cloud solutions for disaster recovery place a high value on hassle-free implementation and lower expenditures.
75% of decision-makers are most interested in easy deployment and management.
68% are primarily concerned with reducing costs.
3. What do we want from our disaster recovery provider?

There is no one-size-fits-all disaster recovery solution. In the process of designing your custom solution, it's crucial to know which aspects are most important to your organization.
50% of decision-makers are most concerned about reliability.
47% are focused on security.
41% want to ensure compatibility with their existing IT infrastructure.
For reliable disaster recovery solutions, turn to a trusted managed IT Service provider.
Implementing a disaster recovery solution is one of the most important safety steps any business can take. That's why Intelligent Technical Solutions recommends getting all of the information you need to make an informed decision. For a free consultation, contact ITS today.