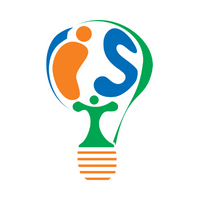 Can I Integrate My Backup Solution with My MSP's Backup Solution?
If you're a company that recently gained the services of a Managed Service Provider (MSP), one question you may have is this: Do I need to integrate my backup solution with theirs?
We understand where you're coming from, and it's common to ask this question, especially if you already have a backup solution before hiring an MSP.
At Intelligent Technical Solutions (ITS), we have helped hundreds of businesses mitigate the problems of data loss and cyber-attacks by deploying dynamic backup solutions. In this article, we'll discuss whether integrating your backup management flow with your MSP is possible and whether it's a good idea to do so.
These are the topics we'll tackle in this article:
Can I integrate my backup solution with my MSP's backup solution?

Does having a separate backup solution work better?

Is it better to let an MSP handle my backup solution?
After reading, you'll better understand whether merging your backup solution with your MSP is the best plan your business should take.
Can I Integrate My Backup Solution with My MSP's Backup Management Flow?

The answer to that question is yes. However, it's not as easy as copy-pasting your files from one folder to another. You need to consider a few factors first, like licensing technicalities, cybersecurity policies, management flow, etc.
Moreover, merging two different backup processes may lead to more complications than convenience. Your MSP's process may differ from what's currently laid out on yours, and things can go haywire from there. You and your MSP must also go through several sit-downs to get things working. This will consume valuable time and effort that you can use on more critical tasks.
ITS' Centralized Service Lead Engineer Francois Goosen explains that integrating backup solutions is feasible, and MSPs are already practicing it.
"We have ways of integrating different backup solutions into our backup management flow. So, it's possible for us to potentially look at reports, but it's a little bit more difficult to do," he said.
Is Having a Separate Backup Solution Better?
A backup solution adds another layer of protection to your network, but it's not recommended. This setup is inefficient because you'll be paying twice for a service that does the same thing.
"We would still recommend having [MSPs] manage backups for them and look after the data. If they insist on having their backups above that, I won't stop them, [because] it's an additional layer of protection," Goosen said.
In addition, adopting this method requires your team to put a lot of time and effort into managing your backup solution. This eliminates the purpose of hiring an MSP, which is to handle the heavy lifting of your tech.
Instead, we advise allowing your MSP to manage your backup solution fully.
Is It Better to Let an MSP Handle My Backup Solution?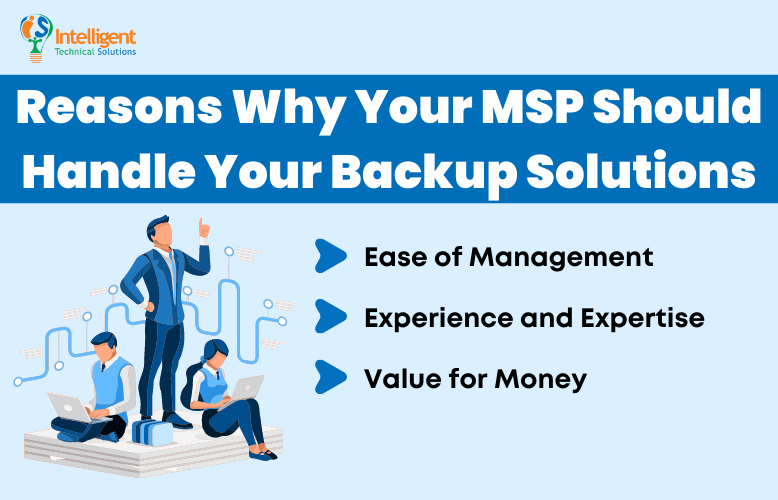 Rather than attempting to merge your backup solution with your MSP or running another one by yourself, we recommend giving your service provider total management over it. The following are reasons why allowing your MSPs to handle your backup solution is good for your business:
Ease of Management
Setting up a backup solution is straightforward if you know what you're doing. However, average business owners and their staff aren't geared up to perform such tasks. The planning, setup, and management of your backup will take away valuable time from your employees. Allowing MSPs to handle your backup management flow allows your team to focus on their actual role, eventually increasing your productivity in the long run.
It will also be easier for your MSP to devise the right solution if you allow them to have complete management. Plus, nothing beats the ease of mind of knowing that a team of experts is taking care of your backup solution.
Experience and Expertise
The lack of knowledge and expertise in running your backup solution may create gaps in the process, which is very risky. This is exactly why you need an MSP, as they have lots of experience managing data and anything IT-related. They work with numerous companies with different needs. This builds their familiarity with hundreds of software, network setups, and backup management flow, meaning they know a thing or two that your IT team may not know.
Moreover, having a team of IT experts to work on your backup solution is better than having just one or two specialists.
Value for Money
Having two backup solutions means paying two different companies for a service that does the same thing. It's inefficient and expensive. Your team should consider minimizing your expenses, so why spend twice for one service?
ITS' Project Technician Edgar Richarte explains that a company might pay twice for licensing fees if they choose to run their backup solution, even if their MSP already has one.
"They're paying the licensing fee to use it on their end and licensing on our end because we're two separate entities. That's basically why it is much cheaper in the long term if they just go with our licensing," Richarte said.
Ready to Work with an MSP for a Better Backup Solution?
It's possible to have your backup solution integrated with the backup management flow of your MSP - but it may complicate things for both you and your service provider. Doing so requires so much time and effort, and the outcome may not be cost-effective in the long run.
What's recommended is to let your MSP fully manage your backup solution. This will allow them to create a plan that's best suited for your organization. Moreover, it will bring many benefits to your team, such as reduced cost, ease of management, increased productivity due to employees focusing on their roles, and many more.
At ITS, we are committed to helping you make the best out of technology by sharing our knowledge and expertise in IT. Gain more knowledge about data backup by downloading and reading our eBook Going, Going, Gone: How to Prevent Your Data from Disappearing. This short guidebook will teach you the benefits of setting up a proper backup solution and the consequences of not creating one.