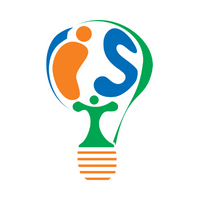 What are the HIPAA Requirements for Data Backup?
Data backup is not just an option, especially for businesses in the healthcare sector.
Not only is data backup a cyber-healthy way for healthcare institutions to survive, but it's also a requirement for businesses under the Health Insurance Portability and Accountability Act of 1996 or HIPAA.

As a healthcare provider, you probably agree that applying every rule in the book is a challenge. There are simply many things going on and patients to think about daily; the lack of qualified personnel, resources, and budget may also hinder you from creating a solid data backup plan.
At Intelligent Technical Solutions (ITS), we understand that staying HIPAA-compliant is crucial to your organization. As a managed security service provider (MSSP), we have years of experience assisting clients in the healthcare industry. We help them stay updated with the latest regulations and provide managed IT solutions to secure protected health information (PHI).
One of the most asked questions we get is, "What are HIPAA requirements for data backup?" In this article, we will:
Define data backup for healthcare

Review all the safeguards that must be in place in your organization
Hopefully, by the end of this article, you will learn the physical, technical, and administrative standards and data retention period requirements for healthcare, so that you can avoid legal headaches and provide dependable care for patients.
What is a Data Backup Plan?
The HIPAA Security Final Rule Amendment of 2003 outlines the need for a contingency plan to be prepared for an emergency. You must establish and implement procedures for data backup. Alongside it, you also need disaster recovery and emergency mode operation plans. The goal of a data backup plan is to create and maintain copies of PHI or ePHI. This way, you can retrieve them in case of a system failure and other disastrous situations. By backing up confidential information, your organization can continue operating.
HIPAA Requirements for Data Backup
The first step to creating a data backup plan is determining where all PHI or ePHI is. It must be an ongoing practice to ensure that new data entering the system is backed up. With an inventory of data and all their sources, creating a roadmap towards achieving compliance is more efficient. Developing the right data backup strategies is also easier.
HIPAA rules and regulations for data backup are categorized into three safeguards. These include physical, technical, and administrative.
Physical requirements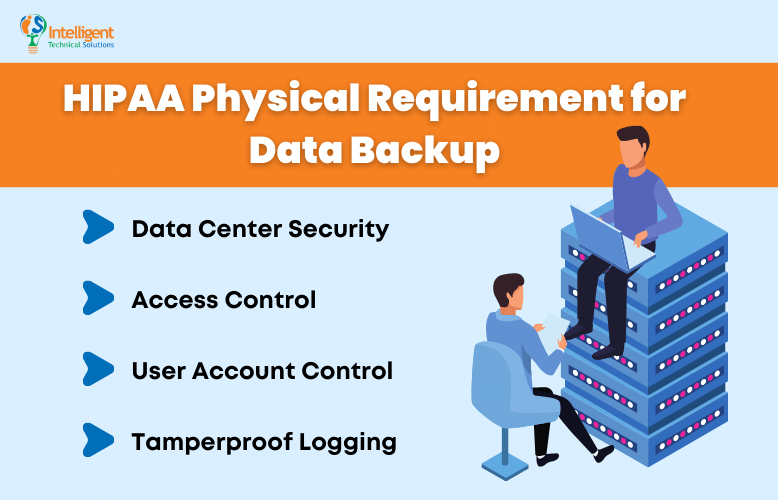 Physical safeguards are mandatory. Secure facilities help cut the risk of data theft and unauthorized access.
Your data center should be limited to authorized individuals and must have manned security 24/7.
Workstations, mobile devices, USB sticks, and other hardware must have robust access controls and security policies. Managing your devices and media control systems is also necessary.
A security policy for all access to the server infrastructure must be in place. Ensuring restricted access only to authorized users helps protect confidential data.
The systems should have automated logging that cannot be tampered with for secure and reliable audit trails.
Technical requirements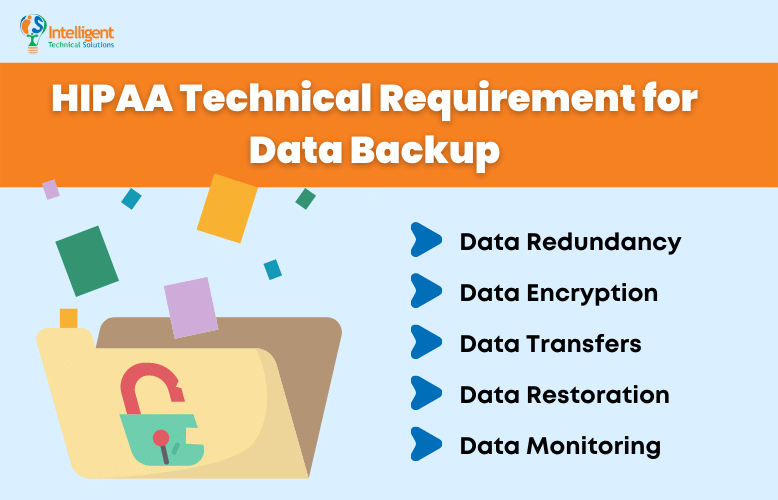 Healthcare organizations and MSPs must carry out full backup schedules on all systems that handle PHI and ePHI. Your data must be backed up daily and maintained weekly. There must also be monthly and annual backup procedures. A good data backup solution follows these standards:
Your data should have at least three copies, which must be kept securely in two different locations. One copy should be stored offsite.
There should be a 256bit AES encryption standard and two-factor authentication to protect electronic data hosted on a HIPAA-compliant infrastructure. This ensures that your organization will have exclusive access to your patient information. Thus, reducing the risk of a breach.
The 256bit AES encryption and a two-factor authentication safeguard your data while transmitted over VPN, internet, network node, or public networks. Both protect network traffic, prevent transmission interception, and make information indecipherable.
You must be able to retrieve and restore backup data to its original or a new location. You must also test data protection (CDP) procedures using Adhoc test restoration to check whether data integrity requirements are met.
Backup services must be regularly tested and monitored to address any gaps or issues early. It should involve reporting backup failures, replication issues, and other problems.
Administrative requirements
Administrative safeguards include a security management process, security awareness training, and emergency planning. Apart from these, assigning security responsibilities to qualified personnel and managing information access is also essential.
An essential part of the administrative safeguards is following the data retention policy. According to HIPAA rules, the retention period should last six years. The data or electronic documents to keep are the following:
Risk assessments and analysis

Disaster recovery and contingency plans

Physical security maintenance records

Breach notification documentation

Business associate agreements
Currently, medical records are not included in the data retention policy.
Ready to Implement a HIPAA-Compliant Data Backup Plan?
Losing data can lead to huge consequences. This is especially true for health organizations that handle sensitive medical and confidential private information. Apart from discontinuing operations, your reputation can also be damaged, and you may incur millions of dollars in fines.
Thus, staying compliant with HIPAA requirements for data backup is critical. To develop a robust data backup solution, you must put physical, technical, and administrative safeguards in place. Be sure to store copies in secure locations. Document and regularly test your policies and procedures. Encrypt your data at rest and in flight. And don't forget to follow the data retention policy.
Now, meeting all the stringent standards of HIPAA can be an overwhelming task. With our IT specialists, we can help ensure your company is HIPAA compliant. Here at ITS, we provide complete solutions to implement a reliable data backup plan, including disaster recovery and multi-layered cybersecurity.
Review our HIPAA compliance checklist to see if your organization is meeting the requirements.