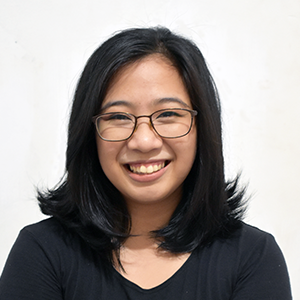 5 Steps to Get Onboarded with ITS
Wondering how onboarding with ITS looks like? Here are the five steps clients go through when starting with ITS, and ITS' MPS model. A transparent peek into our process will show you if ITS is right for you.
You've looked through the providers and narrowed down the companies you want to work with. If you're looking at this article, you're thinking about working with us but still need some more information about the entire process.

Let's walk through the process of what exactly happens at the beginning of your journey with ITS.
STEP #1: Contacting Us
If you go through our service list and have any further questions, you can contact us by scheduling a call. We'll be able to answer your questions in detail at your convenience.

After we answer your questions and you have a clear picture of what it's like to work with us, we'll schedule a contract signing. This contract signing involves discussing terms of service, the price for onboarding, and the price for the services you'll buy from us. Once that's settled, we'll begin allotting proper resources to what your company needs.

Our internal team will then meet within the next three days to discuss your company's needs. Once we've ironed out our initial list of materials for your needs, we'll proceed to Step #2: The Onboarding Meeting.
STEP #2: The Onboarding Meeting
After talking with our team for as long as you need to and committing to a plan that's best for your company, you're now going to go on the onboarding process. It's a separate service that we need to provide the best experience for you. Unlike break-fix companies, we are a Managed Service Provider (MSP); onboarding is necessary to do our job well, so you do yours with no headaches.
Onboarding is the common process of gaining visibility and control of a new client's IT system. It has two initial critical phases: protection of company data and learning of the current IT environment.
This meeting is the first part of ITS learning about your IT environment. A designated team will go to your company and ask to meet key decision-makers. The ITS team consists of the following people:
Salesperson – The person you first talked to and who will do the introductions between you and the other team members.
Team Lead – Introduces the roles of the team members and also gives technical details of the onboarding process.
Client Account Manager – Explains the entire onboarding process in detail.
Project Engineer – Further explains the technical details.
We usually request the primary decision-makers in your company to meet with us, as our goal is to meet you, your team, and see the infrastructure we'll work with. These are the common people needed in this step:
Chief Executive Officer
Chief Operating Officer
Necessary Partners
Technical Head (if possible)
Other key decision-makers
During the Onboarding Meeting, we also explain ITS' standards and expectations, the process of contacting ITS for technical help (such as placing a ticket and calling for services), and the entire onboarding process. We also highlight the need for constant communication, as the onboarding process involves us taking a deep dive into your systems.
After step #2 is done, we proceed to Step #3: Completing the Picture of the IT Environment.
STEP #3: Completing the Picture of the IT Environment
Let's get the following out of the way – completing the picture of the IT environment usually takes 90 days, give or take. The final time period is entirely dependent on the number of endpoints that need to be secured, patches updated, data that needs to be collected and backed up. It is like making sure that their IT environment is up to our standards. So, it can be faster than 90 days, or it can take a bit longer – depending on what we need to work with.
Now, you may be raising your eyebrows at the length of time needed for just one step. Think of it like building a house. You want to do it right once, so you don't need to do it again. Plus, not doing things right is a sure-fire way to make sure things don't work like they're supposed to. We want to make sure your systems are strongly supported and work exceptionally well, and this is the amount of time we found to be the average time for most of our clients.
After the initial collection of data about the IT environment (the Agreement Signing and the Onboarding Meeting), completing our understanding of your IT environment involves these steps:
Installing a Backup Disaster Recovery (BDR) Server
Physical onboarding - this involves a full network discovery audit, antivirus and agent installation, and collection of additional info like domain register, DNS provider, and web provider.
You can see how this process might take 90 days or more, as no one wants to proceed to mess around with your tech with the risk of losing essential data. We also can't do anything with your system if we don't know how to access it, so we need to keep in close contact and collect data thoroughly. We don't want to hit any snags afterward, right?
So once all our fail-safes are done and we can access your system properly, we proceed with the last critical part of the onboarding process: protecting company data.
STEP #4: Protecting of Company Data
We want to make sure that your data isn't accessible to hackers. With the rise of cybercrimes, we don't want your company to be part of the statistic of people losing their company due to ransomware. So, in Step #4, we start with the Client Technology Set-up. This is where we also install the services requested and consolidate all the equipment in your system. Usually, this involves onsite and offsite support, with (still) constant communication. We're pretty big on the value of continuous client support, so expect a whole lot of emails throughout the entire process.
After a thorough assessment and set-up, we'll give you some final recommendations regarding your system, if we encounter anything to improve further. Some mandatory updates though are firewall set up and checking of computers, servers, and switches. The final recommendations simply involve some things that may be nice to have but not entirely necessary to get everything up and running.
STEP #5: Maintaining Services
Unlike other companies, we don't simply leave you after installing your service. We believe that the best way to avoid problems in the future is to have proactive maintenance and that the break-fix philosophy hurts your business. This is the final practical step to ensure you don't encounter any hiccups in your tech while doing business with ITS.
Essentially, entering into a business partnership with ITS means constant commitment to maintaining and improving the quality of your IT services. As a result, technology is not just viewed as an expense but rather as an investment in the safety and efficiency of your business.
Ready to schedule a consultation?
So again, Onboarding with ITS takes only five steps:
Contacting Us
The Onboarding Meeting
Completing the Picture of Company Data
Protecting Company Data
Maintaining Services
If you're ready to invest in the technology and safety of your business, start Step 1 by scheduling a network assessment. We're ready to meet you soon!