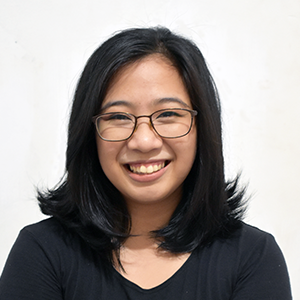 4 Security Benefits of Managed IT Services (& 2 Disadvantages)
Are MSPs safe? After all, handing another business your IT system is a gamble. Do the security benefits of managed IT services outweigh the disadvantages? This article will explain the security benefits and disadvantages of MSPs.
---
Troubled by the rising cases of cyberattacks? Having a headache running an up-to-date IT department? Managed IT Services bring great relief to companies looking for a sure-fire way to ease these problems. There are many costs of an IT department, and sometimes the energy is best spent elsewhere - especially if your company isn't connected to the tech field. 

Managed-IT Service Providers (MSPs), unlike Break-Fix Companies, specialize in security management and implementation of technology. They figure out which parts of your network need improvement and take the necessary steps to make it more efficient. 


Think of it like fixing your house - technically, you can use the power of the internet to compile all the information you need to fix your plumbing, repaint your walls, and replace your wood flooring. But the internet can't magically grant you the experience of doing these tasks over and over again on a professional level.
MSPs like ITS provide convenience and reliability. You can rest easy knowing that you have an entire company dedicated to providing your business with top-notch technical support. More importantly, they've had experience protecting other companies' data and will be able to use that for your business. In this article, we'll take a quick look at the following security benefits of using an MSP:
An updated, organized system.
Standardized equipment.
Experienced-informed decision-making. 
Specialized support. 
You'll also have the knowledge to visualize your company using an MSP, and ultimately be able to decide if an MSP is a good fit for your business.
Benefits of Managed IT Services

You might be wary of handing over your system to a third party – and rightfully so. The growing rate of ransomware attacks and phishing schemes is becoming enough of a concern for businesses to take their network security more seriously. You need to know exactly what you're getting from an MSP, and here are the pros of handing the pros to your tech network.
1. An updated, organized system.

Details are essential when it comes to a successful business. It's also the key when protecting 
your company. It's the small things that compromise your security, and having an organized system lessens the possibility of human error in the maintenance of your data. MSPs know the ins and outs of managing IT systems and will be able to catch patterns you may not know how to look out for. 
With technology also constantly changing, it becomes the MSP's job to ensure your company is updated with the latest security programs and practices. You won't need to worry about your security updates because your MSP is doing it for you.
Should there be any cyber-attacks, there will also be a dedicated department that knows how to handle them. And there will be attacks because your data is valuable, and ransomware is how cybercriminals find their money.
2. Standardized equipment.

The standardization of your office equipment is a great help in maintaining the security of your business. When each user has different workstations, it becomes more challenging to monitor the systems in place. 
If your equipment is uniform, security patches become easier to update. An MSP can patch up cracks in security more quickly with standardized equipment. When updates are implemented, it's seamlessly done with no lag time. A lack of downtime means there are no holes for cyberattacks to exploit.
It also comes with the added benefit that a standardized system means faster processing times to fix these problems when there's a system-wide break or error.
3. Experience-informed decision-making.

The reason businesses exist is to provide a service to the consumer, with the implicit understanding that they have expertise in whatever industry they're in. You can decide to manage your IT yourself, but then you won't have the benefit of the experience of solely focusing on IT management. 
The MSP you hire will have the experience necessary to make your life easier in the day-to-day business you go about. MSPs also benefit from knowing other people in the tech business, which helps build the overall support base for your company and keeps the company in the loop for possible cybersecurity threats. 
4. Specialized support.

People dedicated to one aspect of fixing your technology are more efficient than having one person juggle the tasks of an entire department. It also allows for a deeper understanding of the task assigned to them and better performance in doing the task. 
This is something you'll only get with an MSP or your own large IT department. 
Plus, the specialized support allows larger companies to research in-house IT improvements like creating unique and data analysis reports for further efficiency. Having people dedicated to improving the technology you have is a luxury, not all companies can afford. 
Learn if Managed IT is the right solution for your business, read "Everything You Need to Know About Managed IT".
Disadvantages of Managed-IT Services
Like all things in life, there are definite disadvantages to getting an MSP for your business. An MSP might not be for you as they're generally more expensive than regular break-fix IT services. Getting an MSP also means having a longer period where you're locked into the company. 
Aside from these practical concerns, you also have two possible security risks.
1. More loss of control than expected. 
There is something to be said about having complete control over your data and equipment. If you mess up, at least you know that it was you and not someone else. If there's a data breach or multiple equipment problems, there won't be a sinking feeling of regret for trusting the wrong IT company.
MSPs are involved in every aspect of your network because it's part of their services. They need to know everything about your systems if they're going to manage your network securely. 
If you're not comfortable with handing over the fate of your IT to a third party, then an MSP probably won't be a good fit for you.  
2. No on-site personnel. 

Some companies prefer immediate face-to-face interaction during work hours. However, some MSPs cannot provide that. Your business needs to go through a process that usually involves calling someone or getting a ticket, then waiting for people to get back to you. 
While you're going through this process, there's a window of opportunity for would-be hackers to get into your network if your firewall or other security features are compromised. 
You need to be careful and make sure that the MSP you get will have multiple people on staff. 
Wondering about other MSP Benefits?
After reading through all the security advantages and disadvantages, it still may be difficult to decide if your business needs an MSP. Before deciding, make sure you've reviewed the following comparison of the security advantages and disadvantages. Take the time to read this article again or review the following table:
| | |
| --- | --- |
| SECURITY ADVANTAGES OF AN MSP | SECURITY DISADVANTAGES OF AN MSP |
| An updated, organized system. | More loss of control than expected. |
| Standardized equipment. | No on-site personnel. |
| Experienced-informed decision-making.  | |
| Specialized support.  | |
But security concerns aren't the only factor in considering an MSP. You might want to know other ways an MSP can help you with your business before plunging into a long-term business relationship. More research will help you decide if an MSP is truly the right choice for you.