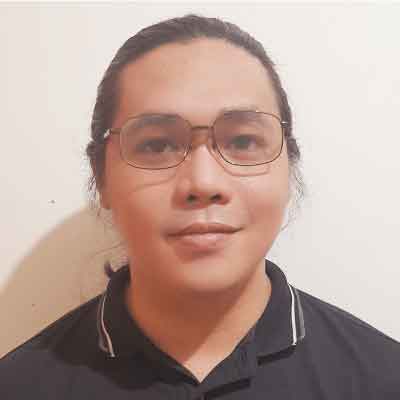 Outsourced or In-House Cybersecurity: What are the Pros and Cons?
If you clicked on this article, you already know the importance of cybersecurity for your business. In today's current landscape, it can spell the difference between surviving an attack or losing your company. The question now is, should you hire a third party, or can you do it yourself?
You are most likely on the fence on whether or not you should outsource security services or build your own in-house Security Operations Command (SOC). Both are valid options that can help keep your network safe. However, both have their own pros and cons that you should consider before making your decision.
At ITS, we've helped hundreds of businesses make smart decisions when it comes to technology and cybersecurity. In this article, we'll help you navigate your dilemma by diving into the following:
Pros and Cons of In-House SOC

Pros and Cons of Outsourced Cybersecurity

Blending In-House with Outsourced Cybersecurity
Related article

: What Businesses Need to Know About Managed Cybersecurity Services
Pros and Cons of In-House SOC

Building your own security operations command is a great investment for the future. It can grant flexibility and privacy concerning your security operations. However, it's a big investment. It will take a lot of time and resources just to get it off the ground. Those are two things many small to midsize businesses (SMBs) don't have a lot to spare. Take a look at some of the pros and cons of building an in-house SOC for your business:
Pros:
More Control -

Having your own cybersecurity team in-house means you maintain more control. You can manage who gets to work in your team as well as the quality of expertise they have. Another plus is keeping confidential business activities internally without worrying about them being seen by a third party.

Familiarity with Business-Specific Activities -

An in-house SOC will have in-depth knowledge about your business and how it operates. In addition, you can rest assured that every security solution is tailored for your company's specific needs.

Integration with Existing Cybersecurity Systems -

You might already have cybersecurity solutions in place that you are happy with. However, a third-party provider might not be familiar with some of those systems or have other vendors in mind. That won't be a problem with an in-house cybersecurity team. You can train them on tools and solutions that integrate well with your existing systems.
Cons:
More Expensive -

Building an in-house team and getting the right tools in place for your SOC is a costly affair. Unfortunately,

cybersecurity costs

are not something you should skimp out on, lest you leave yourself vulnerable to attacks. It's a necessary investment, but it's one that many SMBs can't afford.

Skill Shortage -

It might not sound like a major problem, but it is. The shortage of skilled security professionals has plagued the industry for years with little to no improvement. According to the

(ISC)² Cybersecurity Workforce Study

, the number of unfilled job openings for security professionals in 2021 was at 2.72 million. That means it could take you years before you can fill your in-house cybersecurity team with the right individuals.

Time-Extensive -

If you get lucky enough to fill those empty slots in your team, you should know that it will take time until your SOC is running at full capacity. It will take time to develop sound

incident response plans

and iron out the kinks. The process can take much longer than what you anticipate; all the while, your network is vulnerable.

Pros and Cons of Outsourced Cybersecurity
Outsourcing your cybersecurity is a great option for SMBs who can't build their own in-house SOC. They can provide great results and allow you to leverage expertise from a broad range of cybersecurity disciplines. However, you will have to compromise some control and submit to the firm's service agreement.

Check out the pros and cons of outsourcing your cybersecurity to a third-party provider:
Pros:
Scalability -

A big benefit of outsourcing cybersecurity to a managed service provider (MSP) or managed security service provider (MSSP) is scalability. That's because your security plans can either grow or scale down, depending on your company's needs. Their pricing models allow for greater flexibility, a significant boon for SMBs.

Low Entry Costs -

Another case for outsourcing is the fact that MSPs and MSSPs offer low entry costs. If your SMB is still just starting out with a relatively meager cybersecurity budget, outsourcing can get you the most bang for your buck. It doesn't require nearly the same amount of time and resource investment as building your own SOC.

Established Experience and Expertise -

As we mentioned before, the shortage of skilled security professionals is a major drawback to building your own team. Outsourcing to a firm that's already gathered experienced and certified professionals allows you to tap on the expertise you might not be able to find anywhere else.

24/7 Protection -

Another big plus to outsourcing is 24/7 protection. Many firms offering cybersecurity provide it as a standard. You might have been lucky enough to fill your team with capable people, but you have to consider that they need to take breaks too. Outsourcing cybersecurity to a firm that offers its 24/7 service can help reduce the gaps in your defenses.
Cons:
Less Control -

Outsourcing requires compromising some control as you would need to stick with your service agreement with the security provider. They might need you to implement software and systems that they trust and are certified on.

Risk of Getting Cookie-Cutter Solutions -

Not all businesses are equal

when it comes to cybersecurity. That's why the best security firms will always offer solutions tailored to your specific needs. Unfortunately, some security providers focus on profits first rather than results. If you're not careful in choosing the right MSP or MSSP to partner with, you could run the risk of getting cookie-cutter solutions. Those types of solutions simply don't cut it.

Shared Resources -

The average provider often handles the IT security needs of multiple organizations at once. That means firms might not always be able to provide absolute devotion to any single company's needs. While providers will address any critical issues you may have promptly, minor issues might take longer to resolve as they are less prioritized.
Blending In-House with Outsourced Cybersecurity
Another great option you could consider is blending both in-house and outsourced cybersecurity. Both choices are not mutually exclusive. One of the best things about MSPs and MSSPs is that the nature of their business is focused on collaborating with you. They are experts at filling in the gaps to help support your business.
You can outsource while you are still building your in-house SOC and supplement the needs of your newly established security team. That allows you to cover all your bases and get the best of both worlds.
Ready to Choose Between Outsourced Cybersecurity and In-House SOC?
Building an in-house team or outsourcing to a reliable firm are both viable options. It all depends on your needs and where your business is currently at. For established enterprises, an in-house SOC might provide the best results. However, for SMBs that are still in the process of growing, outsourcing may be the best option. The services are scalable and have a low cost of entry, allowing smaller companies to leverage advanced cybersecurity systems for fewer resources.
For almost 20 years, ITS has been helping hundreds of businesses bolster their cybersecurity. We understand that finding the right partner is essential to protecting your network. If you want to learn more about how to pick the right one, check out our article on how to ensure a managed service provider is secure.