Testimonials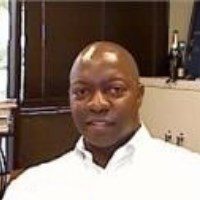 I can clearly say it took us too long to switch. Prior to switching to fiber through ITS, I had been told by 4 other companies of the capabilities of fiber, only to find out they couldn't even get fiber to my current office location. I shared this concern with Tom during my first consultation and reluctantly accepted his proposal. To my surprise, ITS delivered what they promised on time. I've had the pleasure of working with Tom Andrulis and his team for the past 2+ years. They're a great firm and I'd highly recommend them!
Xavier D. Peterson
CEO,
QI Security Services
---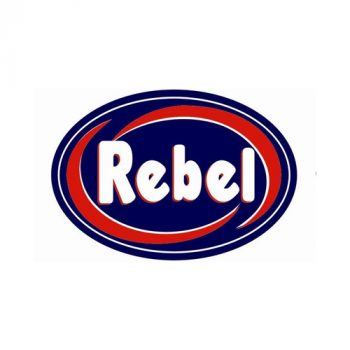 Hello ITS Team... I'd like to thank you all for the work you've put in as a team in customer service and helping Rebel Oil Co. transition to much better computer and internet services.
The patience exhibited in accomplishing such a task has been refreshing and very much appreciated. Also in having patience you never lost sight of the goals and kept us up to date so as not to get too far behind. It has sincerely been a pleasure working with ITS.  The courtesy in working with our staff has been excellent as well as the efficiency.
It's a pleasure in doing business with you and we look forward in continuing to do so.
D. Teepe
Rebel Oil
---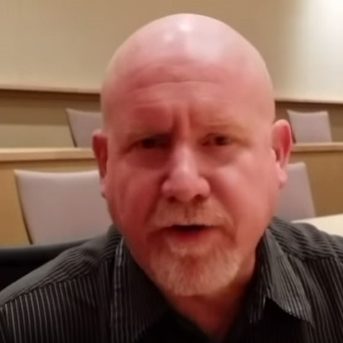 ITS has helped us when we were moving from a building that was built in 1955 moving into a new operation.. They're helping us design our new systems and really putting us on the cutting edge to getting us in the twenty first century."
Frank Hawk
Senior Representative
Carpenter's Union Southern Nevada
---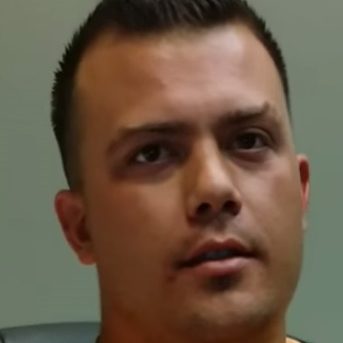 Currently Intelligent Technical Solutions manages our email and cloud servers as well as our internet based data storage. Since using Intelligent Technical Solutions for over a year everything has been really smooth. We had nothing but problems with a hard server, constantly emails were down and we were losing data and since we switched we have had 100% uptime and everything has been smooth. Now all the files for our employees are available everywhere we have an internet connection.
Since working with Intelligent Technical Solutions there has been no down time for over a year and there has been no issues . Working with ITS has been a great experience, they have been very fast on responding to any issues.
Jason Crosta
Office Manager
Coast 2 Coast General Contracting
---
After bouncing from one IT guy to the next with varied results I felt strongly that our company needed a more professional solution to streamline our systems and keep us running smoothly and at our peak performance. ITS cares about our business and how our system made it all happen. They combine technical knowledge with a great service ethic that made all the difference. I would recommend them without reservation.
S. Gordon
Financial Services Professional
---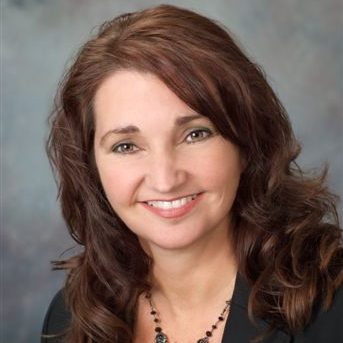 "At Gatski we have a large amount of employees that need attention on their computers. I like ITS because I can simply send them an email and they set up everything which saves me a lot of time.
ITS takes care of our technical details so we don't have to worry about it. Sometimes ITS remembers things that we don't which increases our trust level and adds to our peace of mind.
ITS takes care of their customers so we don't have to think about the technical details and we can focus on our business. ITS take care of us."
Shannon Vivolo
Controller
Gatski Commercial
---
We have approximately 300 computers in our various locations and ITS maintains them all. We rarely have problems, and when we do, they quickly have a technician on the job to get the issue resolved promptly. Choose ITS and you won't be disappointed.
Don McKinnon
Owner
Prime Cap Financial
---
After accidentally deleting my entire email inbox, I was in a state of panic until I called ITS. Their technicians were able to quickly restore my email and had me back up and running in under an hour.
Scott Owczarzak
Owner
Polished Appraisals
---
We use software that's frequently updated by the manufacturer, and these updates often require hardware changes. In the past we've had to contract several vendors to handle these various tasks. Now that we've found ITS, not only do we purchase our hardware and software through them at a discounted rate, but they're always able to keep our hardware current and our network running smoothly throughout the update process.
Instead of making several phone calls every few months, I'm able to focus on my business and leave my hardware and software concerns to ITS. It's truly a pleasure to be working with them.
Brian Lovejoy
IT Coordinator
Paul Steelman Design Group
---
ITS's dependable, competent and prompt service is appreciated more than I could possibly express. Your team helps us out of so many "jams" in short order and saves us untold aggravation and downtime. Thanks VERY much!
L. Lemond
I.C.C.
---
Tom has been a great business partner and I feel very confident in recommending him to help any of my customers. Tom is always honest with me and follows up with my customers in a timely matter. I would feel confident in recommending he and his staff to anybody that has an IT need here in Las Vegas.
Scott Cravens
IKON Office Solutions
---
Tom has been an integral part of the growth of CharTec.His vision and passion for creating a truly unique offering to provide his clients with best possible technology experience has made them an invaluable partner to our organization. It's been a truly a pleasure to work with and support.
CharTec Solution
CharTec
CharTec Inc.
---
Tom is a great asset to my company . Although we are friendly competitors servicing different areas, Tom as been invaluable when I have had issues with clients close to his business. He is extremely responsive and very competent. His integrity is beyond reproach. I wholeheartedly recommend Tom and his company.
Bob Jenner
President/CEO
The Network Doctor, Inc.
---
Tom is an outstanding example of Integrity, Intelligence and Tenacity. This past year, he has grown net income almost 200% in a troubled economy, and in one of the most difficult geographies of Las Vegas. His positive attitude and creativity has made both he and his company a Joy to work with! Fellow business owners in Las Vegas should take note, and follow his lead.
James Kernan
CEO
Kernan Consulting
---
Tom and I have worked together and I would recommend him to anybody.
Dan Izydorek
President
PC Miracles, Inc.
---
I have known Tom coming on 6 months now and already he has demonstrated the passion he has for his business and his clients. His love for the IT industry is very apparent, with the desire for knowledge to increase client loyalty. Tom truly believes in all products he offers to his clients and would not offer them unless he knows in his heart they are the right solution. I would have no issues at all recommending my friends, business partners and even my family to have Tom handle any IT needs.
Alex Rogers
CEO
CharTec LLC
---
Tom is a tremendous business partner and specializes in being the liaison between the client and the service provider. He has the unique ability to drive negotiation from the client side while maximizing the value from the Service Provider. Tom has got AFS involved in several projects in the past and we look forward to many more in the future.
Edward Kinsella
National Enterprise Sales Manager
American Fiber Systems
---
Tom is an outstanding and knowledgeable professional in the IT field. Whenever I have a technically challenging issue I can count on Tom to answer my questions in a patient and honest way.
Jonathan Remund
President
Bizwala, Inc
---
Tom is a wonderful client & a fantastic IT business owner. I 100% would recommend Tom and Intelligent Technical Solutions for any Las Vegas business looking for business technical support.
Robin Robins Technology Marketing Toolkit, Inc.
Technology Sales & Marketing
Managed Services Marketing
---
As a provider of IT Solutions I appreciate out of the box, creative thinking and problem solving. Tom is a great resource to me and his insight and understanding of technology related issues and concerns make him an invaluable resource and colleague.
Lee Morgan
President Servi
Corps Systems, Inc
---
I do not often endorse people or companies to others, but when I do, it is because the person or company stands head and shoulders above others I have dealt with. Both Tom Andrulis and his company, Intelligent Technical Solutions of Las Vegas are entities that I will happily endorse with confidence and pride. From their incredible expertise in the information technology field to their integrity, honesty, and adherence to quality customer service, they are the real deal. Every opportunity I have had to deal or interact with Tom Andrulis, I have come away awed and inspired. You see, I am not a customer of Tom Andrulis, I am a peer of his working in the same industry (and thankful that I am not working in Las Vegas in competition with Intelligent Technical Solutions). This company embodies excellence, adherence to best practices and methodologies, and executes flawlessly on the behalf of their clients. Tom Andrulis is a leader in the information technology-consulting field and a pioneer in managed services. His contributions to other technology companies, including mine, are priceless, innovative, and have benefitted my customers, nearly 2000 miles away.
Randy Hall
President
Worldlan Technology
---
I've worked with Tom for several years and he has always been a reliable honest partner. He is proactively working to bring the best experience to his customers and I would happily recommend him to anyone.
Toby vanRoojen
Sr. Account Manager
Kaseya
---
I feel your Company and current team are some of the best at performing all the tasks you listed. Your customer service is 2nd to none and you guys always do what's best for Curtis Steel. I look forward to a long relationship with ITS. I will/do recommend you guys to all our clients.
Thanks Tom!
Mark Watroba
Curtis Steel Co.
---
Today I received your basket of treats from Mrs. Prindable's Handmade Confections and once again you have managed to make me smile. The last several months dealing with my previous IT company have been so hard that I was sure I would never be able to trust the "IT" world again. You have renewed my faith in IT and in people in general. Thank you for rushing to my aid when I called for help and for continuing to solve issue after issue with my network. The big things and the small things that have plagued me for months and even years are being handled with speed and a general "niceness" from every tech I have dealt with. I am amazed and thrilled to actually have a network that functions the correct way. You guys really rock!! No, really, you rock!
Please tell everyone on your amazing team "THANK YOU!!" from E & R Electric and from me personally.
Thank you for making me feel safe again,
Keri Lee Robbins
Office Manager
E & R Electric
---
We appreciate the thorough assessment of our firm's weaknesses and your assistance in shoring up those areas that needed improvement. Thank you!!!
Lynn Lemond
Investment Counsel Company