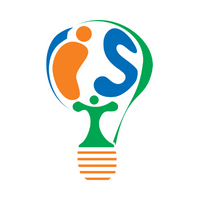 ITS Joins the Prestigious 2022 Channel Futures MSP 501 List
Las Vegas, June 16, 2022, Intelligent Technical Solutions (ITS) has been named one of the world's premier managed service providers in the prestigious 2022 Channel Futures MSP 501 rankings. The company made an impressive entry into this year's list by climbing to the 242nd position in its first year in the ranks.
MSP 501 is the tech industry's largest and most comprehensive survey and ranking of managed service providers (MSPs). Hundreds of companies take part in this annual study for a chance to be a part of the definitive list.
Channel Futures ensures the credibility of the listing by carefully examining each application. They rank applicants based on their financial performance, revenue figures, and operational efficiency.
"The 2022 Channel Futures MSP 501 winners are the highest-performing and most innovative IT providers in the industry today," said Allison Francis, Senior News Editor for Channel Futures. "The 501 has truly evolved with the MSP market, as showcased by this year's winners. This is also the fifth consecutive year of application pool growth, making this year's list one of the best on record," Allison added.
In his message, Intelligent Technical Solutions' Chief Executive Officer Tom Andrulis expressed his excitement about the company's latest accolade.
"It's an honor to be included in the 2022 Channel Futures MSP 501 List. We are proud to provide high-quality IT support and advanced cybersecurity solutions, and continue to find ways to delight our customers," Tom said.
This achievement further establishes ITS merit in the tech industry. It also reflects their passion for providing their clients with the best service and solutions.
About Channel Futures

Channel Futures is a media and events platform. They are a group of passionate people who aim to inform and connect companies about the digital revolution. Channel Futures is part of the Informa Tech media family, a leading B2B information provider in the ICT sector.
Channel Futures handles the MSP 501, a list of the largest and most successful MSPs. The company also conducts many other programs that recognize outstanding companies globally.
Please find out more about Channel Futures by visiting their website channelfutures.com. You can also check their LinkedIn account.
Intelligent Technical Solutions is one of today's fastest-growing Managed Service Providers. ITS' mission is to help small and midsize businesses make the most out of their technology by providing them with enterprise-grade solutions at an affordable rate.
The company offers Managed IT, managed security, and other IT support services that will support the current and future needs of SMBs.
Many prestigious organizations have already recognized and featured ITS. This includes CRN's Managed Service Provider 500, Expertise.com, ChannelE2E, and more.
Learn more about ITS by visiting their website itsasap.com. You can also follow them on Twitter (@itsasap) and LinkedIn.