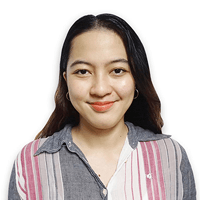 ITS Enters CRN's 2023 MSP 500 List for the Third Time
Las Vegas, February 13, 2023 - CRN's MSP 500 named Intelligent Technical Solutions (ITS) as one of this year's top Managed Service Providers (MSP) in the Security 100 category. This would be the company's third appearance on the prestigious list after the 2017 and 2019 selections.
The MSP 500 list by CRN acknowledges leading technology providers and consultants whose innovative approach to delivering managed services is transforming the IT channel's landscape. The Security 100 section specifically spotlights MSPs with cloud-based security services expertise.
A Testament to Hard Work and Commitment
"Being recognized for the Security 100 list on CRN MSP 500 2023 is a great honor, and a testament to our team's hard work and dedication," said Tom Andrulis, Chief Executive Officer at ITS. "Our team's commitment to delivering top-notch security solutions and services to our clients is strong and will continue to grow throughout this year. We are proud to be among the elite group of managed service providers who have made it to this prestigious list."
Rob Schenk, ITS' Chief Experience Officer, also shares his excitement about the company's latest accolade, "We are honored to be recognized to the Top 100 Security list. This is a validation of our commitment to prioritizing security for both our clients and our own organization." He added, "We remain steadfast in our mission to stay ahead of the latest threats faced by businesses and will continue to work relentlessly to evolve and provide the highest quality security services and solutions to our clients."
What's Next for ITS

The year 2022 was a major year for ITS–with the most significant changes the company has ever seen–attributed to several acquisitions and continuous improvements related to structure and process.
"In 2023, we'll focus on refining these processes and structures to better serve our clients. So, we're set up for an outstanding growth year ahead," said Dan Izydorek, ITS' Chief Revenue Officer, in his message.
About Intelligent Technical Solutions (ITS)
Intelligent Technical Solutions (ITS) is a rapidly expanding Managed Service Provider (MSP) that strives to assist small and midsize businesses in maximizing their technology capabilities by offering enterprise-grade solutions and services, such as Managed IT, Cybersecurity, and Business Internet.
ITS has garnered recognition from esteemed organizations such as CRN's Managed Service Provider 500, Expertise.com, ChannelE2E, and other notable names that prove their credibility and influence in the industry.
Learn more about ITS by visiting itsasap.com. You can also follow them on Twitter (@itsasap) and LinkedIn.