The Best Places to Visit in Las Vegas, Nevada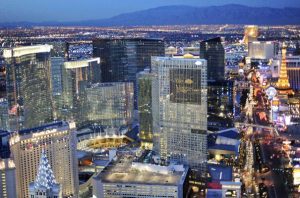 Las Vegas, Nevada is one of the most frequented cities in the United States, and for good reason. There is plenty to offer every sort of person, from fun and flashy casinos to guided tours that take visitors down to the Grand Canyon. Are you planning to stay in Las Vegas? Then undoubtedly you are interested in learning about the best places to visit nestled in the city. Read on to get some excellent inspiration for your itinerary.
1. Las Vegas Strip
Perhaps the most popular attraction in Las Vegas, The Strip is certainly something you want to experience while you are in the city. Make sure to bring your walking shoes, as this is an area that you will want to explore. Witness the lights at night, take your pick when it comes to delicious places to eat, view the fountains, and watch the talented singers and street performers to get the full Strip experience.
2. Hoover Dam Bypass
When it comes to places to visit in Las Vegas, this landmark definitely makes the list. All points along this bypass are interesting and offer wonderful views, and the bridge itself is remarkable, to say the least. This location provides you with the opportunity to get away from the hustle and bustle of Las Vegas itself while giving you beautiful views of the dam. Be sure to go!
3. The Mob Museum
We have all seen the films. Crisp pinstripe suits and Tommy guns, distinct accents, and, let's face it, depictions of crime. But these films are made with a seed of truth, and that is where this museum has built its metaphorical foundation. When in Las Vegas, take an afternoon to explore The Mob Museum and learn a little more about the real people and real crimes they committed. At this nonprofit museum, you will experience an in-depth look at the figures of organized crime and its history, as well as how it impacted American life.
Address: 300 Stewart Ave, Las Vegas, NV 89101
Phone: (702) 229-2734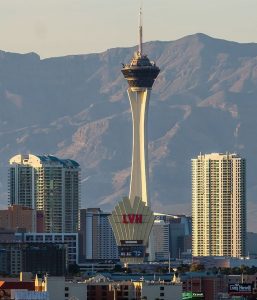 This is must-see in Las Vegas for a few reasons - firstly, it is the free-standing tower in the United States that is the absolute tallest, which is awesome in and of itself. Second, it provides astounding views of the city of Las Vegas. You can also witness majestic views of Vegas Valley. Be sure to bring a camera to document your experience, and stay for a bit to enjoy a delicious meal at the top of the tower.