Discover More About Phoenix AZ And Its Beautiful Attractions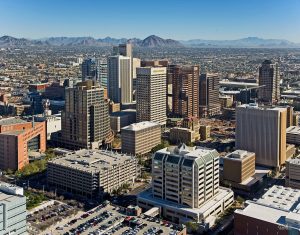 Did you know that Phoenix AZ is home to almost two million people? That's right, and as a matter of fact, there are only four other cities in the US that have a larger population. If you were to name the top five cities in terms of population, would you have put Phoenix on the list? Now you know, and you can learn a whole lot about the state capital city known as the Valley of the Sun by looking at these top places of interest.
Phoenix Museums & More
Out of all the places to discover in Phoenix, you might not have thought that you were going to be told that the Musical Instrument Museum was #1. In fact, it is the top-ranked attraction in the capital city and is host to the MIM Music Theater. There is also a cafe on site and a museum store as well. You will find the Musical Instrument Museum at 4725 East Mayo Boulevard.
That museum will give you an interesting look at Phoenix and the culture there, and now it's time to look at the Desert Botanical Garden. This attraction is located at 1201 North Galvin Parkway, and there are light displays there throughout the different seasons. Check out the desert flair, the artistic side of Phoenix. And while Phoenix is beautiful, it's not necessarily going to be known for its garden landscape throughout, so this is a beautiful place to explore in the city.
You might also want to check out the Phoenix Theater, Heard Museum, Piestewa Park, Echo Canyon Trail and Camelback Mountain. Those are just some more of the places that will help you learn more about Phoenix AZ. There are many more places of interest to visit, and you will enjoy learning about the capital city and all it has to offer.