Chicago, IL Visitors Guide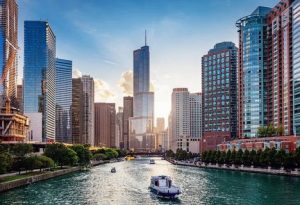 Are you a visitor in Chicago? Are you looking for the best places to visit in Chicago, IL? Well, here are some of the top places in Chicago and what to do if you ever find yourself in the amazing city.
1. Shedd Aquarium
It is one of the most popular cultural attractions in the city with at least 2 million visitors every year. The Shedd Aquarium s located in Chicago's Museum Campus next to the Adler Planetarium and the Field Museum.
If you visit the aquarium, you can explore through the various habitats and learn more about the various animals in the aquatic habitats. There is also an aquatic show which is a live animal show with some of the residents. You can also enjoy the Penguin Encounter where you will get an introduction to one of the penguins living in the aquarium.
2. Art Institute Of Chicago
It's one of the top places to visit in Chicago, Illinois. Here, you can see famous masterpieces such as the American Gothic. There is also a great impressionist collection with artists such as Van Gogh, Degas, Monet and Gauglin. The entrance to the Art Institute Of Chicago is quite breathtaking with two stone lion sculptures guarding the entrance.
Walking through the halls, you will be in complete awe of the 5000 years of human history commemorated here. If you visit Chicago with your kids, you can participate in the various free art-making activities available from 11am to 2pm.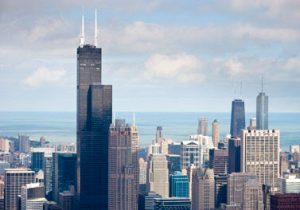 3. Adler Planetarium
It's definitely a must-see in Chicago, IL. Here, the universe comes to you. The Adler Planetarium is one of the most renowned and technologically advanced dome theaters. It's the first planetarium in America and it's a favorite place to visit for many tourists in Chicago.
Once you visit the Planetarium, you can spend your time looking through the various exhibitions. First, as an intrepid explorer, you can occupy a life-size model of a Mars rover. There are so many exhibitions to see and numerous theaters to experience the universe during different times of the year.
Don't forget to see the Galaxy Wall where there is a complete view of our Milky Way galaxy. By visiting the Adler Planetarium you will be amazed by what lies beyond us in the universe. It's definitely something that you will never forget. You can also bring your family to enjoy the amazing and scenic views of the stars.
Enjoy your visit to Chicago, Illinois by visiting these and many more amazing places.