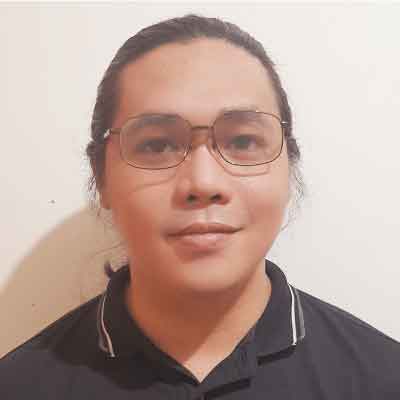 Tech Brands you Can Trust for your Business [Updated]
Editor's note: This post was originally published on November 29, 2020, and has been revised for clarity and comprehensiveness.
We all want the best when it comes to our IT system setups. They're our tools of the trade. While some of us may be able to get away with using subpar equipment at the beginning, almost all of us will upgrade as soon as we can afford it. But how do you know which tech brands are worth your buck?
While it's true that each business is different and has unique tech requirements, taking a look at what tools IT professionals use is a good start for finding quality tech brands. They have experience dealing with all kinds of technology, and they do their research before picking which vendors to trust so they can deliver the best for their clients.
According to Peter Swarowski, Director of Operations at ITS, IT professionals don't choose tech brands lightly.
"We wouldn't want our clients to feel like they have to change firewalls every two years to a new brand just because we can't make up our mind on what we think is the best one," he said.
He also explained that they vet all their vendors based on the quality of service they provide.
"If we have a vendor that we use and we have bad support with them, bad reliability issues, we're going to drop that vendor and move on to a better one and really standardize it," Swarowski stated. "By choosing quality vendors, we don't have to move around a lot," he added.
At ITS, we make sure we deliver the best IT products and services by doing the legwork and due diligence that comes with choosing trusted vendors. In this article, we'll help you by letting you in on what tech brands we often use or recommend to our clients.
Here are the tech brands that ITS trusts:
Backups: Dell Veeam

The minimum requirement of a good backup server is its capability to store data in a remote location or additional in-house servers. It should also be able to connect directly with servers and support enterprise-level backups. For that, Dell Veeam has been tried and tested by ITS.
"Dell servers and workstations -- those are big ones [that we use]," said Swaroski. "Veeam for backups, definitely we're happy with it as a partner and as a product. We find that it suits our needs to ensure that our clients are properly and adequately protected," he added.
Productivity Software: Microsoft

Microsoft is the go-to for ITS when it comes to operating systems and productivity software. It offers solid security and a wide range of tools compatible with an incredible array of third-party applications and plugins, allowing it to adapt to different environments and deliver what clients need.
"Microsoft is the big one," Swarowski stated. "We do a lot of Microsoft 365 products in the services that we provide. We use it a lot ourselves. We use it a lot for our clients," he said.
According to Swarowski, Microsoft's operating system and antivirus pivoted quite well over the past years to stay competitive in the field. He also added that products like Teams and Office Suite show how well they've done when it comes to helping their users improve productivity.
"I think that there's a lot of good use cases for elevating people's businesses and productivity with those tools and those products," he explained.
Firewall: Sonicwall

For firewalls, ITS uses Sonicwall. It offers comprehensive and integrated cybersecurity that can provide automated, real-time breach detection and prevention.
Swarowski: "Sonicwall is a good security vendor for firewalls -- that's our go-to. We have a lot of people certified there. We have a lot of investment and skill set around that. We have somebody assigned to look over those and ensure they are brought up to our baseline security and kept there."
Wireless: Ruckus

ITS offers a range of wireless equipment depending on our clients' needs but often recommends Ruckus wireless. It can provide consistent, reliable connectivity while also being very easy to plan, set up, and implement.
According to Swarowski, Ruckus is a bit more expensive than other alternatives but can provide enterprise-grade quality.
On the other hand, ITS also recommends more budget-friendly alternatives like Ubiquiti. Swarowski cautions, however, that while Ubiquiti has good quality and is less expensive, it's not as iron-clad as Ruckus.
Switches: Aruba

Switches allow devices to talk to each other. They allow you to monitor usage and control who has access points to various parts of the network. For that, ITS uses Aruba because of its product's reliability, straightforward configuration, and lifetime warranty. Their switches are also scalable, secure, and feature HPE Smart Rate multi-gigabit ports for high-speed connectivity.
"We had good experiences and results with their equipment," said Swarowski.
VoIP Phone solution: 3CX
When it comes to Voice over Internet Protocol (VoIP) solutions, ITS relies on 3CX. Their products offer a broad list of useful features perfect for businesses. These include messaging, calls, live chat, web conferencing, automatic call recording, call routing, and more.
"We can configure it, monitor it, maintain it, make sure they have a good call quality experience with that," Swarowski stated.
Uninterrupted Power Supply (UPS): Eaton
UPS devices provide the system with a backup power supply, ensuring there is no interference between the main power source and your computer system.
This is not going to keep your computer up and running indefinitely, but it provides enough time to save your work and shut your computer down properly.
"Part of managing the IT environment is to make sure it's protected properly from brownouts or blackouts where power is flickering or going out," Swarowski said. "UPS's are a very important piece of that technology stack," he added.
For UPS devices, ITS uses Eaton for its reliability, durability, and quality.
Need Help Figuring Out the Technology for Your Business?
Now that you know what systems we prefer at ITS so we can deliver the best results for our clients, it's important to remember that each business will have its own unique needs. That means what brands work best for some might not work as well with others. Try to find out what you want out of your technology in order to make the most out of it. Or, you can leave it to the professionals.
At ITS, we've helped hundreds of businesses manage their technology, from setup and installation to configuration and maintenance. We do our best to ensure your tech works for you, not against you.
Want to learn more about how we can help you figure out what technology you need? Fill out our form for a free IT assessment.