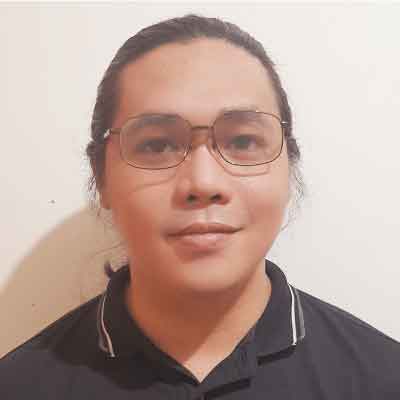 Choosing SonicWall Firewall For Your Business: Pros and Cons [Updated]
Setting up a firewall to protect your business? SonicWall offers robust security features for your business. However, there's no such thing as a perfect firewall, and SonicWall is no exception. Find out its pros and cons before making a decision.
---
Editor's note: This post was originally published on December 11, 2020, and has been revised for clarity and comprehensiveness.
Much like how a doorman controls who enters your building, a firewall controls who can access your data and network.
A firewall is essential to protect your business in our current business landscape, where threats are present at almost every corner, targeting large and small companies alike.
However, in our experience providing managed IT to hundreds of businesses, we've learned that not all firewalls are created equal. There are many types, and some are more effective than others when it comes to the level of protection they offer.
One of the most notable companies that offer firewalls is SonicWall. It's a company that has been offering a wide range of cyber security products for over 30 years. That's one of the reasons we offer it to our clients as a standard.
In this article, we'll help you decide whether SonicWall is the right firewall for you and your business. To do that, we will discuss the following:
How do firewalls work?

Why choose SonicWall?

Pros and cons of SonicWall
How do firewalls work?

Firewalls prevent your machine from being accessed by unauthorized people. It describes and isolates inbound threats so that they do not have a chance to wreak havoc with your system.
In more simple terms, think of a firewall as a postal employee who checks and sorts the mail before shipping it to its destination.
An older version firewall may check if a package follows the rules; it contains the address of the receiver, a return address, etc. On the other hand, a next-generation firewall also does a quick check of the contents of the mail to see if there is anything malicious inside.
Also, firewalls are not just great at keeping out viruses, malware, and so on. They can also be used to keep confidential data from being leaked out from your network. This feature helps prevent employees from sharing sensitive data unless authorized.
Why choose SonicWall?

SonicWall is one of the most popular brands if you're looking for next-gen firewalls. Their products are highly efficient at stopping evasive threats and blocking attacks. They also have a wide range of offerings that vary in price, so they can fit most budgets. SonicWall is a great choice if you're still just starting to bolster your cybersecurity efforts.
"ITS has always used services offered by SonicWall; we use at least 90% of what SonicWall has to offer," said John Craig, Project Manager for ITS. "Their products have always been easy to configure and manage," he added.
Pros and cons of SonicWall
While SonicWall has plenty of benefits to offer businesses, there's no such thing as a perfect firewall. According to Craig, there are still some SonicWall features that can use some work. To help you better weigh your decision, we'll take a look at some of the pros and cons you might encounter with their products.
Pros:
1. Easy to Manage:
One feature that SonicWall touts is that it's easy to manage and configure to fit your business needs. It's also customizable, which allows the firewall to seamlessly integrate into your network and processes.
2. Extensive Features (i.e., BWM, CGSS, HA, VPN, etc..):
SonicWall offers an extensive list of features that you can take advantage of. "From allowing clients to connect to their networks remotely utilizing multiple VPN technologies, User Content Filtering to allowing us to have peace of mind with its Gateway Antivirus, Anti-Spyware and Intrusion Prevention services, the list goes on," Craig said.
Here are some of the most notable features you get with SonicWall:
Firewall Protection

Wireless Network Security

WAN Acceleration

Remote Access Security

VPN Clients

Remote Access Management

Email Security

Threat Detection & Diagnosis

Analytics & Reports

Sandbox

Alerts & Notifications
3. Sonicwall Support:
"If there has ever been a problem we have gotten stumped on, we can always count on Sonicwall's support. Just like anyone else, they start with level one, but it doesn't take them very long to determine if the issue needs to be escalated or if they can take care of it," Craig stated.
"I feel very confident when working with their support as they have helped us out on numerous occasions," he added.
Cons:
1. Learning Curve:
SonicWall frequently updates, especially as it's dealing with constantly evolving cyber threats. Some updates can overhaul the user interface, and as with all things new, there is always a learning curve. While it's a minor issue, it can sometimes become tedious.
"Essentially, GUI being completely restructured from what it has been over the past ten years. It takes time to retrain," Craig commented.
2. Hardware/Licensing Cost:
According to Craig, the cost is "one of the bigger factors to consider." SonicWall might be a bit pricier than many of its competitors. However, for a fast-growing business, this cost is minimal, especially when you consider the level of protection it offers.
"This can be pricey depending on what the network infrastructure requires (i.e., TZ400 compared to NSA5600, etc..), and on what the client needs."
3. Log Details:
Another thing that could use a bit more work, according to Craig, is the log details.
"This could always be improved to provide more details to allow us to find issues more efficiently," he said.
Ready to choose a firewall for your business?

Based on our experience providing managed IT services to hundreds of clients, a good firewall is indispensable in our current threat landscape. It's a must-have regardless of the size of your business. Whether you choose SonicWall or its competitors, the important thing is you have one that works well.
Suppose you don't and are looking for a reliable business-grade firewall with all the features you need to protect your small to medium business. In that case, Sonicwall is our recommendation at ITS.
Aside from being one of the biggest cybersecurity companies in the world, SonicWall has also made a name for itself as an innovative company. They are always looking for new ways to enhance and upgrade their products to make networks even safer.
Want to find out where your cyber security measures currently stand? Fill out this form for a free security assessment.