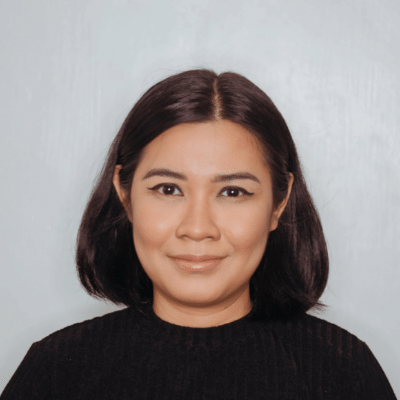 How to Manage Internet Usage at Home for Your Teen: 4 Tools That Can Help
It's no big secret that today's teens are more digitally savvy and technologically reliant than yesterday's teens. Teens nowadays have a complex relationship with technology: they use technology for schoolwork, to stay connected with their friends, and as a means to destress.
As smartphones and tablets have become prominent in the lives of America's teens, many parents are now faced with the challenge of keeping tabs on their child's behavior, relationships, and time spent online. According to a survey by Common Sense Media in 2019, over half of the children in the United States, or about 53%, own a smartphone by the age of 11. Meanwhile, 84 percent of teens have their phones.
Parenting the "always-on generation" comes with unique struggles. As a parent, you may be wrestling with the issue of how much screen time is too much for your child. You may also be worried about their online safety, especially with who they're talking to or whether the websites they're visiting are child-friendly.
Here at Intelligent Technical Solutions, we want to empower consumers, including parents like you, to understand the power of technology in your lives. This is why we create quick and easy guides like this on how to manage internet usage at home for your teen and help you navigate the current digital landscape safely. This article will touch on the obstacles parents go through in regulating their kid's internet usage and what solutions are available for them.
Parenting Controls vs. Technological Solutions

According to the Pew Research Center, parents today take proactive steps to steer their child's digital behavior the right way. They look into their teen's social media posts or try to restrict their child's exposure to their device.
Parents of younger teens are more inclined to take an active role in watching their teen's behavior. In general, most parents tend to focus on policing their kids' activities rather than using parental control technologies and monitoring utilities.
About 61 percent of parents claim that they track the websites their teen has visited, and 60 percent say that they visit their child's social media profile. About 48 percent of parents have looked into the call logs or texts on their teen's mobile device.
On the other hand, using technological tools for monitoring is not yet common among parents of teens. Only 39 percent of parents rely on apps or tech-based tools to examine their kids' online activities. The percentage of parents is even fewer at 16 percent for those limiting their kids' mobile phone use or using tools to track their whereabouts.
In terms of taking the initiative in monitoring their kids' digital habits, the majority of the parents (about 84 percent) claimed that they had taken at least one action at restricting their child's online activities. Only 16 percent say that they did nothing. Meanwhile, 19 percent are even more likely to be vigilant than others regarding their children's online safety.
4 Parental Control Software and Monitoring Tools
Many parental control utilities can help ensure internet safety for teens. Below are a few tested applications and tools that leading tech experts recommend for your family: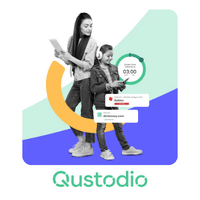 Qustodio is a highly customizable and easy-to-manage parental control application that lets parents keep an eye on their child's online activities. Qustodio allows users to filter content and block inappropriate apps, games, and websites; monitor their child's browsing history and internet usage in real-time; set time limits; track calls and text messages; locate family members, and receive reports and alerts and SOS.
Qustodio is compatible with several operating systems and devices, such as Windows, macOS, iOS, Android, Chromebook, and Kindle. The premium version costs around $54.95 annually (for five devices).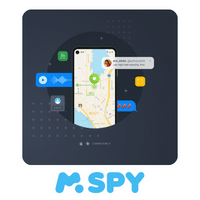 mSPY is a popular parental control app that has been on the market for over a decade. It runs in the background of your child's mobile device; it is not intrusive, and your child will never know that you're keeping a watch on their every move online (in a good way and for their benefit). The cell phone tracker essentially lets you monitor every keystroke and tap; read social media conversations; identify their location; read texts and deleted messages; look into their call records; see their search and web history, and see the pics they share and receive.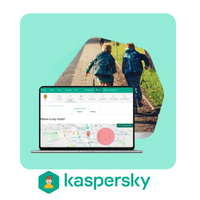 Kaspersky Safe Kids is an award-winning parental control utility that allows parents to "watch over their children, even if they're not around." The application features include the ability to filter and block access to inappropriate or harmful content, impose screen time restrictions per child per device, track your child's location. The software is available to Windows, macOS, Android, and iOS users. It costs only $14.99 per year.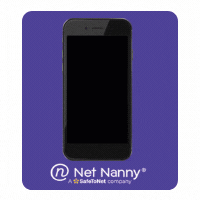 Net Nanny is another handy tool for keeping your kids safe online. It boasts of content filtering and screen management features that allow parents to restrict the websites their kids visit and regulate their screen time. Apart from these, Net Nanny also has a location tracking and family feed functionality that provides parents visibility into their child's whereabouts and activities in real-time.
On a side note, if you have time, make sure to watch the film Screenagers: Growing Up in the Digital Age. The eye-opening documentary takes an inside look at the way social media, games, and similar products of the digital age are robbing our kids of their ability to focus and multi-task. It also offers solutions on how communities can help kids navigate this new digital world.
Stay on Top of Your Child's Screen Time
Kids today are digital natives that need your guidance in navigating the pitfalls and opportunities at their fingertips. You need to educate your child and talk to them openly about the potential advantages and disadvantages of screen time without having to lecture them. Set healthy boundaries with your kids and make sure everyone sticks to checks and balances regarding screen time limits. Also, make monitoring internet usage a family goal that both parents and teens should be responsible for.
At Intelligent Technical Solutions, we want our readership to learn how to have a better relationship with the technologies in their everyday lives. Subscribe to our blog if you want to read more fact-based internet safety tips and expert insights on improving your digital well-being.