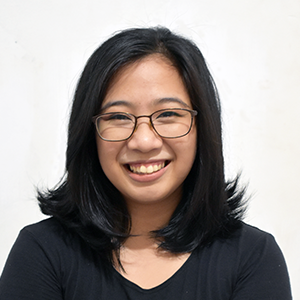 5 Best Free Email Signature Generators of 2021 (+ Useful Tips)
Implementing a consistent branding for your business can be difficult, and part of that brand building is maintaining a professional look and feel. A valuable tool to maintain this sense of professionalism is an email signature.
But creating email signatures can be such a hassle.
If you want to make everything easier for you, using an email signature generator is the way to go. As a Managed IT Service Provider, ITS provides information about IT tools to help your company do these tasks more efficiently.
And based on our experience, the best tools to help automate your email signature for free are:
Gimmio

Mysignature

Wisestamp

Hubspot

Designhill
By the end of this article, you'll have a brief description of each email signature generator. You will also have a few valuable tips for setting up an email signature generator by the end of this article.
1. Gimmio
Formerly known as Zippysig, Gimmio is another email signature tool that professionals use. It doesn't require you to sign-up for anything to get your signature, but you're limited to the free template layouts.

You can unlock the customization features by starting a free trial and buying a pro plan with them. Once you do that, you can get full access to font and layout editing.
The most appealing part of this tool is the lack of information you need to give to get your email signature. If you're tired of signing up to too many websites and can accept the limitations of a free template, you can use this tool and get a functioning email signature. However, it does not have the most intuitive or visually-appealing layout. Check out their Email Signature Generator.
2. Mysignature
Mysignature is commonly used by professionals, freelancers, and entrepreneurs. It was founded in 2017 and excels as an email generator.

It has basic templates that you can use for standard email providers like Gmail, Outlook, Apple Mail, Thunderbird, and Office 365 clients. You can add social media icons, use templates, and utilize a dashboard to organize your email signatures.
You can also access their email generator through any mobile device, and this feature makes it one of the favorites for people building their professional presence online.
Aside from being an email generator, Mysignature also has blog posts that give helpful tips about personal branding. You can use these tips to help further your brand's online image.
It is also completely free with the option of upgrading to pro. Take note that you need to create an account with Mysignature to save your email signature.
3. Wisestamp
Wisestamp is another free email generator with robust features. After creating an account with them, you can download your email signature.

You have access to the essential customization tools and an intuitive interface. Wisestamp allows you to add social media icons and picture animation in the free version.
It has a simple layout that will appeal to those looking for a straightforward email signature generator. However, customization tools like font type, size, and color, are limited to the pro version of Wisestamp.
Despite its limitations, it's one of the most convenient tools to generate an email signature due to its simplicity.
4. HubSpot
The Hubspot email generator is the most straightforward and most intuitive tool out of the bunch, and it's also part of a larger tool kit called Hubspot Tools. They've been in business since 2006, and have slowly but surely turned it into one of the top website management companies in the world.

The email generator provides the basic features with extra customization, such as font choices, colors, and six different templates. You can use it for any email provider.
Using the HubSpot email generator is highly recommended if your company is already using HubSpot, as you can sync it with your company contacts in the HubSpot dashboard.
If you don't use HubSpot as a CRM platform, you'll be asked to provide an email address and your company's website.
5. Designhill
Designhill is another well-known free email signature generator with beautiful designs. However, adding Facebook and LinkedIn links is a pro feature. Facebook & LinkedIn social media icons are free with the other email signature generators.

However, if that is not a deal-breaker, this is one of the free email signature generators that has a provided confidentiality add-on. You can also edit the font type, add company logos, and include a CTA.
Designhill has also been around since 2014 and has expanded into a design company, which can help you with other aspects of your company's branding, such as social media management and logo design.
Useful Tips Before Using an Email Generator
Before using an email generator, it's best to be prepared. Here are three useful tips before setting up your company's e-sigs.
1. Be clear with your brand design.
Creating an email signature is meant to function as a way to introduce yourself and your company. It's the last thing email prospects see and should be designed to leave an excellent lasting impression.
2. Have a file that has all your employees' details
This way, you can input your team member's details easily using the same template. By being prepared, it will be easier to create email signatures.
It'll be even easier to create email signatures if you have a domain name server (DNS). You can leverage your DNS and connect it to your email generator to have an automated email signature generator. However, automated email signature generators are usually paid products.
3. Have pictures and logos prepared
You should also have all the bio pictures and logos prepared before you create your email signature. This, like the previous tip, allows for greater efficiency.
Some of the free email generators mentioned above come from companies that can also help with your branding. Bring your team members to decide what kind of image you want to present to your customers.
Need more help with your company's email?

A strong branding through an email signature can make the difference between making an impression and fading away into the dozens of emails your contacts receive. Having a professionally-made email signature will help you with this.
The top free email signature generators are Gimmio, Mysignature, Wisestamp, HubSpot, and Designhill. Make sure you've also prepared your team member's contact information, your business logos, and your brand image.
If you want to continue to improve your email skills, read this article "Why Is My Email Ending in the Client's Spam Box?" If you need more specialized help with maintaining your email servers, such as security, contact us for a free network assessment to help with what you need.