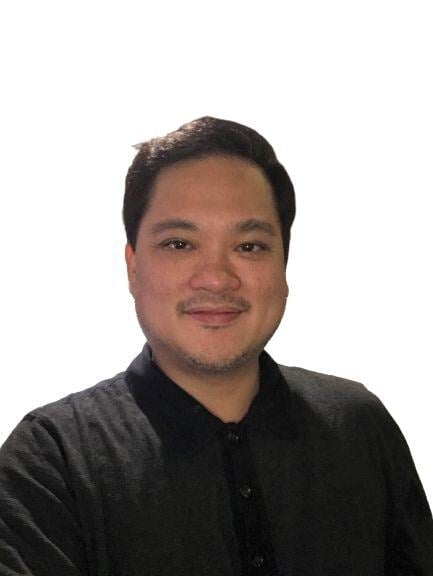 Best Software Backup to Use for your Business
Time is money. Don't wait for system failures. Use the right software.
---

Veeam for Backup
Instant recovery
Veeam has insider protection
It is very flexible
Did you know that aside from outsiders, insiders can devastate your IT system as well?

An IT Guy Gone Rogue
Imagine this scenario: Your IT guy was laid off and he's angry. He has the power to delete all your backups and disrupt all production.
Choosing the right software backup for your business may be as crucial as the business itself.
Here at Intelligent Technical Solutions (ITS), we deal with trusted vendors and suppliers of IT products that ensure the best results for our clients.
In this article, we will share with your what our trusted brand is when it comes to backups.
Veeam for Backup
Veeam Software is the cloud data management leader, providing all enterprises with a quick, scalable and secure backup & recovery solution.
According to Peter Swarowski, Director of Operations at ITS, Veeam is the band of choice for its' clients.
"We found that Veeam works best in the biggest variety of cases that come up. Veeam as a backup solution is able to scale to very large environments to back them up efficiently and effectively. As well as smaller environments."
Backup Recovery with Veeam
"Veeam does have some capabilities that other backup products don't," Swarowski says."
"The one thing that comes to mind is instant on recovery. The use case would be client has the server at their office.
Let's say 3VMs or three virtual machines, three different virtual servers inside that one piece of hardware. And they're all very important.
Something happens, let's say that, the physical box, a component fails.
The motherboard goes out, it won't turn on. It doesn't work.
Business stops or comes to a halt because the servers are not online and available.
If we had one of our BDR's or backup disaster recovery boxes out there, it would essentially be another server running Veeam on it and it would be backing up three new servers onto it.
We would be able to recognize that issue and then basically say, 'Instant On Recovery these machines,' they would boot up within a few minutes and then be accessible again so that the client experience, is they can get back up and running very quickly.
Then we can do, overnight, a full restore.
Basically, with instant-on recovery, these machines would boot up within a few minutes and then be accessible again so that the client experiences they can overnight full restore.
Because basically what it's doing is it has all these backup files on that server and its kind of just mounting and presenting them to get it going so it's going to be less fast performance-wise for those recovered servers
It's kind of it's more of a spare tire I guess is a way of describing it. But we have had to use that and that's been very helpful for clients."
Another Veeam advantage: having copies of data offsite
"Another option with Veeam is it satisfied our need for having an additional copy of the data off-site, Swarowski says.
"Best backup practices is the 3-2-1 rule: you want 3 copies of your data on two different media, one of them being off-site.
The three copies would be your connection server that's running. All those functionalities are truly important."
Veeam Function: INSIDER PROTECTION
"Veeam also has a feature called insider protection," Swarowski continues.
"Where essentially if someone from the Veeam platform did delete the offsite backups it essentially reserves them on our end for a period of time.
And so the idea was this was for two things:
One, if you had a malicious insider so that would be like you know an IT guy gone rogue: he was laid off, he's angry.
People are worried about him deleting all their backups all their production.
And then the other one is ransomware.
The ransomware threat has really evolved over time to where the factors that will get into an environment and then not just immediately deployed or answer whether they will stop and learn about their environment.
So bad insider ransomware evolved to they get into an environment they pivot they learn.
Veeam has a functionality of insider protection that even though they just did all that they effectively owned the clients networking environment and they were able to elevate their privileges to be able to delete those backups we still reserve a room on our end so we can support those kinds of plans where a delete with offsite backups they ran the ransomware they encrypted all the clients' files we still have a copy of that data that is being reserved on our end.
Veeam is very Flexible
"Veeam offers lots of flexibility. They have workstations that backup OPS 365 data backup servers right offside support."
Need help with your server?
ITS can help you find, install and maintain the best server setups for fast-growing businesses.
ITS is the managed service provider to partner with, thanks to our:
Certified Microsoft Small Business Specialists – We are fully certified in all small business technologies offered by Microsoft, not limited to Windows Server, Exchange, SQL Server, SharePoint Server, and the entire suite of Back Office services.
Registered Microsoft Partner – As official partners, we can provide exceptional pricing, packages, and technical expertise directly from Microsoft.
Experienced, customer-focused technicians – Our specialists are not just technical experts, but people experts, knowing exactly how to communicate and work with the human needs of your employees.
24 hours/7 days a week – There is not a single moment where someone at ITS not available to deal with any IT contingency.
ITS provides a full set of tools, products, and services needed to ensure your business flourishes.
We want to offer you our innovation, our cost-efficiency, and our grounded awareness so your company is effective and prosperous in the years to come.
Find out how you can boost your business in so many ways through IT investments.