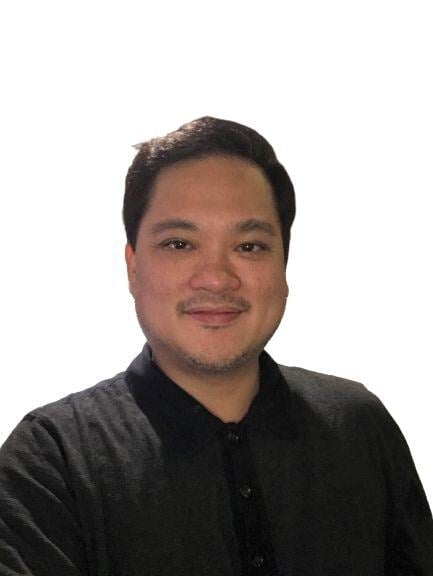 Best Hardware To Use For Your Business - Use What Experts Use
Any type of physical tech product is considered as your business hardware, these items can take up a significant portion of your IT budget and it's important to consider new purchases carefully. Learn more about what experts use.
Best Hardware to Use for your Business
For Desktops: Dell
For Servers: Dell
For wireless: Ruckus
For switches: Aruba
For UPS: Eaton
According to the U.S. Small Business Administration (SBA), there are certain hardware devices that take up a lot of a business's budget.
SBA says, "Your small business's hardware includes your desktop and laptop computers, servers, printers, portable storage devices, video cards, and telephony systems. Basically, any type of physical tech product falls into this category.

Since these items can take up a significant portion of your IT budget, it's important to consider new purchases carefully. Each item will have its own specific set of features and options. But there are some considerations that apply to many of these purchases."
It's for this reason that as business owners, the right hardware must be chosen, as this could make or break your business.
This doesn't mean you're just going to look for the lowest price. It is necessary to first assess the above needs, from critical characteristics to speed and storage capacity.
Then within the set of credentials, you can shop for the best deal. Additionally, be wary of price outliers.
The last thing you want is to invest in a new purchase of hardware just to break it down in months. There are several choices that are used or refurbished that can help you save money.
But make sure that you do your homework.
The good news is that you don't have to learn via trial and error.
Here at Intelligent Technical Solutions (ITS), we deal with trusted vendors and suppliers of IT products that ensure the best results for our clients.

In this article, we will share with your what our trusted brands are.
Desktops: Dell
According to Peter Swarowski, Director of Operations at ITS, the recommended for workstations and desktops is Dell.
"Dell workstations as well desktops -- having newer, up-to-date warranty hardware makes a big difference.
I've seen a previously managed service provider that I worked at where there was no standardization.
There was no sense of urgency to get the clients on that and I saw the number of issues that that hardware would have; that amount of downtime users would experience when hard drives fail."
Wireless: Ruckus
At least once a week, about 52 percent of workers around the world operate remotely.
There's a fair possibility that you have to view work files from somewhere other than your desk.
The hardware products you choose can have a huge impact on the ability of your team to operate remotely or remain mobile and agile on a daily basis.
For wireless, Ruckus wireless is a big one that ITS does.
"Ruckus is enterprise-grade quality," Swarowski says
Switches: Aruba
Switches, as they connect numerous PCs, printers, access points, phones, lights, servers, and other hardware, are a key component of many business networks.
Switches allow you to send and receive information (such as email) in a smooth, effective, highly secure, and transparent manner and access shared resources.
Its Aruba for switches when it comes to ITS.
"We had good experience and results with their equipment," says Swarowski.
Uninterrupted Power Supply: Eaton
According to Eaton, UPS systems provide the system with power backup, ensuring there is no interference between the main power source and your computer system.
This is not going to keep your computer up and running indefinitely, but it provides enough time to save your work and shut your computer down properly.
"It's very important to -- part of managing the right IT environment -- is to make sure it's protected properly from brownouts or blackouts where power is flickering or going out," Swarowski says.
"UPS's are a very important piece of that technology stack."
Pay Peanuts, Get Monkey
Swarowksi emphasizes:
"By choosing quality vendors we don't have to move around a lot.
If we have a vendor that we use and we have bad support with them, bad reliability issues were going to drop that vendor and move on to a better one and really standardize it."
This is one of the benefits of going with a professional IT-Managed Service provider: technology products are vetted for you.
We wouldn't want our clients to feel like they have to change firewalls every two years to a new brand just because we can't make up our mind of what it is that we think is the best one," says Swarowski.
"That can be a detriment to our clients if they're having to replace their technology because we're moving around so much. But we also want to make sure they have the best option out there so we are open to it but we don't take it lightly."
Need Help in Choosing The Best Hardware For Your Business? ITS Time.
It's time for you to get back to running your business and not being worried about the next failed technology in your office.
Our extensive solutions are fully managed, secure, and affordable leaving you with extra time and peace of mind.
ITS is The Managed Service Provider to Partner With. Thanks to our:
Certified Microsoft Small Business Specialists – We are fully certified in all small business technologies offered by Microsoft, not limited to Windows Server, Exchange, SQL Server, SharePoint Server, and the entire suite of Back Office services.

Registered Microsoft Partner – As official partners, we can provide exceptional pricing, packages, and technical expertise directly from Microsoft.

Experienced, customer-focused technicians – Our specialists are not just technical experts, but people experts, knowing exactly how to communicate and work with the human needs of your employees.

24 hours/7 days a week – There is not a single moment where someone at ITS is not available to deal with any IT contingency.
ITS provides the full set of tools, products, and services needed to ensure your business flourishes.
We want to offer you our innovation, our cost-efficiency, and our grounded awareness so your company is effective and prosperous in the years to come.
Find out how you can boost your business in so many ways through IT investments.