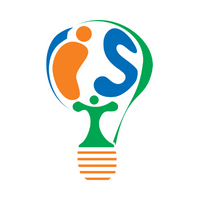 3 Key Elements to Enable Digital Transformation for your Business
In today's increasingly digital world, customers expect constant innovation. In addition to quality service and fair pricing, they want personalized interactions and connected experiences across several channels, engaging with brands whenever and wherever it's most convenient for them. That's why it's crucial that businesses like yours shore up digital solutions to keep up with customer expectations and stay ahead of the curve.
It took a virus to kick-start digital transformation for most companies — if your business isn't one of them, then it's time to reconsider. But how exactly do you enable digital transformation in your business? How do you take this promising concept and turn it into concrete goals, actions, and strategies that will benefit your employees and customers? Read on to find out.
What does digital transformation entail?
This involves adopting digital technologies to achieve strategic business goals. But it's not as simple as moving your resources to the cloud or launching new products or services via a mobile app. It's a complex strategy that calls for a significant change in the way your company sees and uses technology, people, and processes to enhance overall performance.

Digital transformation looks different for every business, but it's generally characterized by the following:
Fostering engagement and breaking away from traditional business structures and hierarchies allow for better knowledge sharing and decision-making to achieve a shared vision. Especially for companies with distributed workforces, collaboration tools and applications ensure that work is done and employees are productive wherever they may be.
Cloud and mobile technologies provide great ease and convenience for both companies and customers, streamlining operational processes and workflows as well as making it easier to access information about a business. For instance, a cloud-based solution like Voice over Internet Protocol (VoIP) technology makes it easy for a business to engage with customers, even while employees are working from home.
Innovative, continuous, and customer-centric
Constantly experimenting and then figuring out what works helps businesses provide better services and experiences for customers.
Notice how none of these mention anything about changing what your company does — instead, they focus on why you should simplify and optimize existing processes. What matters is developing a connected workplace culture and taking advantage of the latest digital technologies to meet business goals and customer expectations.
What are the key elements to enable digital transformation?
Now that you know that digital transformation is about improving processes, enhancing customer experiences, and seeking new innovations, here are three of the most vital elements for reinventing your business:
#1 Collaboration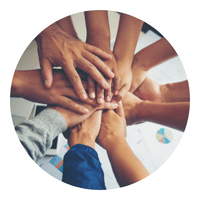 Imagine how much of your employees' knowledge can inspire unique ideas, lead to novel business models, or save costs. If you encourage knowledge sharing and teamwork among your employees, then you are providing them with avenues to stimulate cultural change and innovation. Likewise, you are providing your business with even more opportunities to grow.
There are numerous software that simplifies collaboration, from instant messaging and video conferencing apps that facilitate conversations to word processing and presentation programs that allow users to create and share content easily. A productivity suite like Microsoft 365 offers such applications and other features that help streamline business processes and encourage team collaboration.
#2 Communication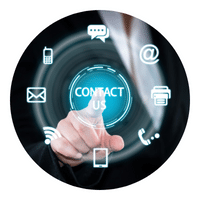 People are more connected than ever before, and one way to ensure effective communication in a digital environment is to take a multichannel approach. That is, you have to reach out to your employees and customers via their preferred channels for a better chance of engaging them.
For instance, some of your employees might prefer sharing ideas via email, while others prefer having face-to-face conversations or small group meetings. Similarly, your customers might want to reach out to your business through an app, a website, or a phone call.
One way to streamline communications is to adopt VoIP Phone Systems. This technology allows users to make and receive calls through the internet rather than a traditional phone system. What's even better is VoIP solutions offer unlimited calling and messaging plans, which will allow your distributed workforce to easily reach out to colleagues, business partners, and customers.
A managed IT services provider like Intelligent Technical Solutions can help you explore and set up business communication solutions to maximize awareness and engagement.
#3 Flexibility and accessibility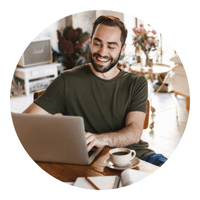 Implementing digital solutions also allows your business to be more flexible and accessible. Cloud and mobile technologies are especially valuable now that remote work has become the new normal. Since communication and collaboration dynamics are different from the typical office setup, you have to make sure that your remote employees have the appropriate tools to stay connected and be productive.
Workplace communication tools like Slack can help you encourage and manage communication among your employees whenever and wherever they are. Meanwhile, project management software like Trello lets you keep track of employee tasks and progress, and real-time collaboration apps like Microsoft Teams allow employees to chat, meet, call, and collaborate all in one platform.
Remember: Digital transformation is continuous
A digital transformation sounds like a one-off thing, but the fact is, it's never-ending. Your customers' needs and how you accommodate them will constantly change, and it's up to you to build your business's resilience and find novel, efficient ways to succeed in today's digital ecosystem.
Unfortunately, businesses tend to focus too much on the digital part and forget about the transformation. While the right software can certainly help increase your business's productivity, finding the best way for your teams to make the most out of these will be vital to the success of your digital transformation. After all, tools are only as good as the hands that wield them.
We at Intelligent Technical Solutions can help you start your journey to digital transformation. Call us today for a FREE technology assessment.