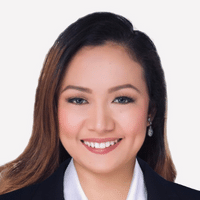 What Happens If My Company Is Out of Compliance [Video]
Almost every business is required by law to follow strict rules to protect their data and the privacy of their customers. However, with complying being an expensive and often tedious task, is it really worth all the money and effort? We'll break it down in this video.
---
0:54 Why is Compliance Important?
It's easy to think that compliance rules are there strictly for protecting consumers. But, in reality, they're put in place to protect everyone – your company included.
The cost of non-compliance is estimated to be three times higher than if you had met compliance in the first place. It goes beyond monetary losses too. You could also lose suppliers, investors or customers. Worse, it could damage your brand beyond repair.
So, instead of thinking of compliance as an extra cost, think of it as investing in protecting what matters most to you – your business.
1:38 What are the Consequences of Non-Compliance?
The consequences of non-compliance come in different forms, but they have one thing in common: they can all hurt your business. These include:
Fines and Penalties

Legal Issues

Business Disruption

Reputational Damage

Revenue Loss

Data Loss

Fines and Penalties
4:05 How to Avoid the Consequences of Non-Compliance?
Compliance can be a little overwhelming. Thankfully, you don't have to go through it alone. Seek help from the experts. A reliable IT support company can help break it all down for you, tell you exactly where your company stands, and discuss how you can get your company compliant.
---
Need help meeting your compliance goals? Schedule a meeting with one of our experts. ITS has helped other businesses like yours with compliance issues. We can help guide you, and provide you with a clear path toward your goals.