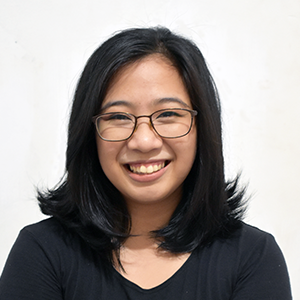 Best ERM Ticketing Programs (5 Choices for Businesses)
Have you ever lost clients or sales because of drop-offs in communication?
If you have, you'll know that these inefficient communication systems can cause customer dissatisfaction or missed sales opportunities.
In this day and age, customers have a higher standard of service they hold businesses to. They expect consistently well-done, fast, and reliable communication.
The pressure to keep everything running like a well-oiled machine is immense. As a Managed IT company ourselves, ITS deals with a lot of requests from our clients. We need a great ticketing program, or we'd go crazy. (And lose all our customers!)
So in this article, we'll talk about:
What should you look for in ERM ticketing programs?

The top five ERM ticketing programs for business
We'll be offering our insight and by the end of this article, you'll have a solid grasp of what you need to know before getting a ticketing program for yourself.
What should you look for in an ERM ticketing program?
ERM stands for Enterprise Risk Management, and ERM programs are meant to smoothen out your communication process. Often used by helpdesk staff, ERM programs are powerful tools to keep tasks on track.
They help businesses prioritize requests from staff and clients, the messages sent externally and internally, and monitor patterns in the daily problems of your business.
However, there's a learning curve. Team members must familiarize themselves with the program; otherwise, these programs can cause more delays in the customer process despite good intentions.
Therefore, they should have the following characteristics:

1. User Friendly
Tracking is king when it comes to keeping things running successfully. And you can only track things properly when you have software that is easy to use. None of your team members will use an overly complex program.
2. Scalable
As your company grows, your ticketing program should have the ability to grow with you. There should be enough fields to place all future information, as well as scalable memory capacity.
However, this will depend on your company. If you already have the right tools for the job and don't need more memory or features, you don't need to take this quality into deep consideration.
3. Cross-platform
It would be beneficial for your company to have a cross-platform system. This allows your team to work flexibly from all locations and workstations. Cross-platform capabilities are especially important if you have remote staff members.
4. Cost-effective
You need to be able to balance the number of features you need versus the amount of money your company is willing to spend.
5. Fully customizable
Each business has diverse needs, and your ticketing program should reflect that. It should be able to adjust to what you need out of it.
Do you need fields for each individual customer? Do you need to group orders based on order amount? Are requests customizable according to urgency?
There are multiple ERM ticketing programs out there. Find one that fits your needs.
Top 5 ERM Ticketing Programs for Businesses
1. ConnectWise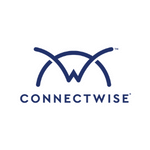 ConnectWise is a ticketing platform that boasts robust features and a comprehensive interface. It is not the most intuitive out of all the tools, but it is a strong contender if you have a lot of information that needs managing.
It's also the preference of ITS' IT department when managing our client's tech concerns. It can analyze trends, manage data, and send out relevant emails.
2. HubSpot Help Desk Tool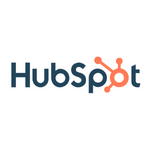 HubSpot's Help Desk tools can help your entire team see everything in one dashboard. Like ConnectWise, you can track, log, and create tickets during the troubleshooting process. HubSpot Help Desk Tools also have an easy link to customer records for your staff's ease.
It also can track how quickly and efficiently a ticket moves through your system. Important metrics like response time and request volume are tracked.
3. Freshdesk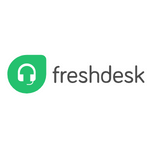 Freshdesk, like the other tools, has all the features you need to support a ticketing program. It's cloud-based and can improve collaboration between departments. It has a stronger ability to manage communication between companies that file tickets and your business.
One of its advantages is the customizable filtering of tickets. It can also associate companies and contacts with their tickets, so you can easily see patterns in the recurring issues.
4. osTicket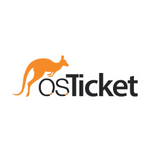 osTicket is a more basic IT support system – but due to its customizability, it'll suffice for most organizations. There is also a free open-source version, making this ideal for beginning companies. If you need more features, osTicket also has a cloud-hosted version with a monthly subscription fee.
It also boasts of auto-triaging requests. This means incoming tickets can immediately be forwarded to the relevant personnel, depending on the content of the tickets filled up.
5. Spiceworks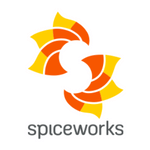 Spiceworks, despite being last on the list, is still a strong contender for an IT ticketing program. It's free, highly customizable, and easily connected to other IT support apps for possible tasks such as inventory management, remote support, and network monitoring.
It's also flexible because of its on-premise and cloud versions. It also has mobile apps for android and iOS – which are especially useful for team members that prefer to take their work on the go.
It also has a strong community, where you can find answers to the most common questions. You can also ask specialized questions, and the people there are usually friendly enough to answer. This makes it especially popular for tech staff.
Need more help managing your customer tickets?
As the world becomes more and more interconnected, communication becomes more and more necessary. Losing out on opportunities to immediately resolve problems and create connections will cost you in the long run.
So, when you're looking into your ticketing program, you need to keep the following qualities in mind: easily usable, scalable, with cross-platform capabilities, and cost-effectiveness.
Your company will have different priorities based on your needs. Decide which one comes first and evaluate the best possible systems for you.
As a Managed IT company, ITS knows how crucial it is to have a functional process for managing all your clients' requests. The best IT ticketing programs we know of are:
ConnectWise

HubSpot Help Desk Tools

Freshdesk

osTicket

Spiceworks
However, choosing the best ticketing program isn't going to solve all your communication struggles with your clients. If you're feeling overloaded with all the requests, a more in-depth solution may be needed.
If you want a more specialized look at your unique IT struggles, you can set up a free meeting with us. Or, if you want to learn about other tools to manage your IT problems, read "How to Manage Your Assets (Simple Tools For Your Business)."