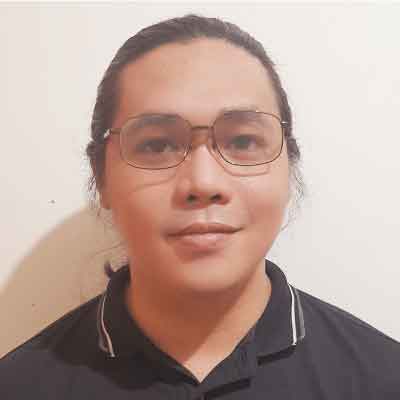 How to Protect Against Cybercrime On Your Travels
As many parts of the world begin to loosen up restrictions, many people are getting ready to travel again. That means you might need to finally go on those business trips you had to put on hold due to the pandemic. You might even be anticipating taking off to different locales and experiencing new sights after being stuck for so long. Unfortunately, you're not the only one excited that people are traveling again. Cybercriminals are thrilled too.
As the number of travelers ramps up, so do cyber incidents. That's because it presents hackers with more opportunities to take advantage of people's travel plans and steal valuable data. Alas, some business trips you simply can't put off. There are those that are critical for your organization. So how do you protect your data when going away for a business trip?
At ITS, we've helped hundreds of businesses defend against all manner of cyber threats. In this article, we'll share some tips to prevent you from becoming a victim of cybercrime during your travels. To do that, we'll dive into the following:
Why do cybercriminals target travelers?

How do you secure your data on business trips?
Why Do Cybercriminals Target Business Travelers?
When you're out on a trip, you can get caught up in the hustle and bustle and forget all about your company's network security policies. In other words, you let your guard down as you focus on that big meeting or presentation. You might even get distracted thinking about what local sights you'll visit in your downtime. All the while, you have valuable company data on your laptop or mobile. Cybercriminals know all of that and will try to take advantage of your preoccupied mind.
How to Secure Your Data on Business Trips
The best way to protect your data is really to skip the trip. Unfortunately, that's not always possible. Some trips are necessary to help your organization thrive. Thankfully, there are ways to add layers of security to help protect your data on the road. Take a look below at some tips to keep cybercriminals away on your business travels:
Patch Your Software Before Your Trip
Just as you wouldn't want to forget to pack your toothbrush, you should ensure your software has the latest security patches installed before heading to the airport. It's essential that you have all critical vulnerabilities patched to stay ahead of the latest hacking trends on your trip. It can effectively minimize your risk of a successful attack.
As annoying as doing it may be, updating your software might be the thing that stands in the way of a criminal getting all your valuable data.
Prepare Measures for Stolen Devices
Anything can happen out on the road. As a traveler, your physical safety should be your primary concern. However, that doesn't mean you can't prepare for scenarios that help protect your data as well. Your devices can get stolen, but it doesn't have to be a data security disaster. There is a way to protect the data stored inside your device.
Android and iOS devices have ways to wipe all personal data even when they are out of reach. Android's Device Manager allows users to remotely wipe, ring, or lock a device or view its location on a map, while iOS's Find My iPhone tool provides similar options. Make sure you enable those features before you travel or lose your device.
Password-Protect All Your Devices
Adding a password to your devices can be annoying and inconvenient, but if you do it right, you can significantly reduce the risk of malicious actors breaking into your devices.
Security or convenience, which one do you prioritize? That should be easy to answer. However, make sure your password isn't a half-baked attempt. Passwords should be complex and difficult to figure out. Add in some numbers and special characters for good measure.
Enable MFA
Enabling multi-factor authentication for critical software is one of the most effective ways to prevent an attack. While it's not 100% effective, it adds extra hurdles for cybercriminals that might push them away in search of an easier target. It also helps keep them from accessing sensitive information should someone get their hands on your password while you're on your trip.
Use a VPN
A virtual private network (VPN) helps you access the internet through an encrypted connection. It works by routing internet traffic into a secure tunnel. Using a VPN on your travels will allow you to keep your credentials, transaction info, and location secured and encrypted. If your company doesn't provide you with a VPN, don't fret. There are plenty of free and affordable options available in the market.
Avoid Public Wi-Fi
As anyone who has ever been on a trip overseas knows, it's very tempting to use public Wi-Fi when you're in a foreign country. Roaming charges are expensive, and internet access is a necessity. That's why free Wi-Fi access sounds like a good idea. Hold that thought. Cybercriminals know how attractive it is for travelers, which is why they will set up traps on public Wi-Fi. They're just waiting for you to fall in.
Whenever possible, avoid connecting to any public network. As a rule of thumb, any network that doesn't require a password can be a trap set up by a wily hacker.
Want to Improve Data Security for Your Business Travels?
It's easy to forget about cybersecurity when you're on a business trip. You're already distracted by all the work you need to do and everything else going on around you. However, good cyber hygiene is just like packing your luggage; the more you do it, the easier it gets. So, the next time you head out on a business trip, take note of the tips in this article and practice, practice, practice.
At ITS, we help our clients improve their cybersecurity efforts wherever their teams are. If you want to learn more tips, check out our article with 10 tips to protect sensitive data.