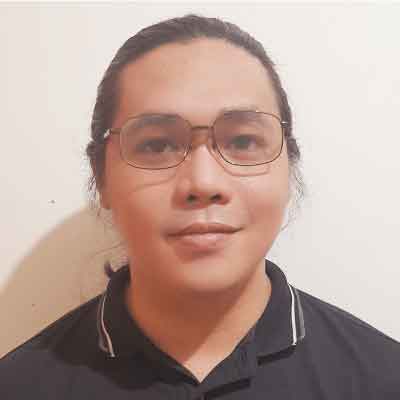 How to Choose the Right Cyber Insurance for Your Business [Updated in 2023]
Editor's note: This post was originally published on October 26, 2021 and has been revised for clarity and comprehensiveness.

Statistically speaking, you're more likely to experience a cyber attack than a house fire.
A report by Security Magazine found that around 2,200 cyber attacks happen each day, which equates to more than 800,000 people being hacked each year. On the other hand, US fire departments responded to an estimated average of 358,300 home-based fires per year.
Despite this, business owners are still more inclined to purchase home insurance over cyber insurance. Statista found that in early 2021, less than half (41%) of businesses in the United States and Europe currently have a cyber insurance policy, despite the tremendous risks.
Cyber insurance can trigger after a security incident and helps mitigate the damage of an attack, and gives you a better chance to recover.
At Intelligent Technical Solutions (ITS), we've helped hundreds of businesses bolster their cybersecurity through the years. From our experience, cyber insurance is an effective way of proactively protecting your business from the full brunt of the impact of a cyber-attack. However, while it is vital to have, finding the right one that can provide adequate coverage for your business is equally important.
In this article, we'll help you understand how to find the right cyber insurance for your business. To do that, we chatted with Larry Meador, Datastream Cyber Insurance's Channel Chief, so that he could provide his insights. We'll go over the following:
What is cyber insurance?

What are the two types of coverage?

What should you look for in a cyber insurance policy?
What is Cyber Insurance?

Cyber insurance is a type of insurance designed to protect businesses against business interruption and cyber risks. While it is most commonly associated with helping organizations maintain operations during a security breach, policies may offer different coverages. These can include coverage for lost revenue caused by unintentional computer failure or third-party litigation.
Two Types of Coverage
There are many nuances when it comes to cyber insurance coverage, but they generally fall into two main categories, namely:
First-Party Coverage
First-party insurance refers to the coverage of any damage or loss caused by a cyberattack or data breach. It typically includes recovery of lost data, forensic investigation services, and business interruption coverage.
Third-Party Coverage
Third-party insurance, on the other hand, refers to coverage designed to protect customers or partners who might be affected by an attack or breach. Any damage that might require legal fees, settlement costs, or liabilities to be resolved will be covered.
What to Look for in a Cyber Insurance Policy and Provider?

There are a lot of things you need to consider before choosing an insurance policy and provider. Taking the time to really dive into who the company you're dealing with and the parameters of the policy will work in your best interest. Here are a few things you should look for:
Experienced
According to Meador, you should always look for a provider with experience working with businesses of your size and in your industry.
"Cyber risks can vary widely depending on the industry and the size of the business, so it's important to choose a provider that understands your specific risks and challenges," he says.
Offers Coverage Options
Another factor you need to look into is whether the provider offers coverage options tailored to your organization's unique needs. Different policies can vary in terms of coverage limits, deductibles, and specific risks covered.
A study conducted by Sophos found that many of their respondents have cybersecurity insurance policies that aren't adequate for the job. In one example, only 64% have insurance that provides coverage for ransomware, one of the most dangerous cyber threats in 2021. It's a dangerous gap, especially considering that the second quarter of the year saw one of the highest ransomware attacks.
That's why it's vital to ensure that the provider you choose offers coverage that aligns with the needs of your business.
Always ask the insurance carrier about what incidents will trigger the activation of your policy and if there are specific instances excluded from your coverage. From there, you can check if the policy will be able to cover your business-critical systems.
Good Reputation
Finding a provider with a solid reputation is essential when it comes to finding the right cyber insurance.
"Look for online reviews, testimonials, and case studies to get a sense of the provider's track record and the experiences of other businesses that have worked with them," Meador says.
That will help you get a better understanding of how a carrier will react should worse come to worst for your business.
Straightforward Claims Process
According to Meador, a prospective provider should have a straightforward and efficient claims process. That's because time is vital during a cyber incident. Every hour you spend dealing with red tape to get support is money and productivity going out the window.
"You want to be able to file a claim quickly and easily and get the support you need to remediate the situation," Meador says.
So before making your choice, it's important to do your due diligence and ask them how their claims process works.
Offers Support and Resources
Preventing an attack is infinitely better than mitigating one. That's why finding a provider that offers resources and support that can help you prevent cyber incidents in the first place should be at the top of your list. According to Meador, you should look for providers that offer risk assessments, training programs, and other tools to help you mitigate your cyber risks.
Fits Your Budget
It's a given that the insurance provider you choose should fit your budget. However, price shouldn't be the only consideration. Ensure that you get the best value for your dollar by getting a policy that provides the right coverage for your organization's needs.
Ready to Level Up Your Cybersecurity Game?
Cyber insurance is a specialized and rapidly changing product. Fully understanding the coverage your unique business needs requires a deep level of expertise around your cyber threat exposure, the cybersecurity technology you use, and which insurance product will meet your needs if or when you are attacked.
To find the right policy for your business, you first need to take a close and honest look at what coverage you need and what security measures you already have in place. That will help you make informed decisions when choosing the right policy and provider for your organization.
ITS and insurance providers like Datastream are always doing their best to guide companies in improving their cybersecurity.
If you're ready to bolster your security efforts, start by finding out how your efforts stand against the current standards, and get your network checked with a free security assessment. Or, you could check out the following resources for more info: