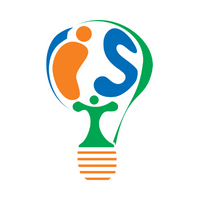 5 Cyber Security Tips for Small Businesses
The importance of data protection can not be understated when running a small business. Cybersecurity is more important than almost any other part of your business if you want to find longevity and success. Leaving yourself open to cyber attacks is just asking for someone to take your sensitive data and use it against you. Here are 5 cybersecurity tips for your small business.

Cybersecurity Tips to Protect Your Small Business
Follow these 5 cybersecurity tips to help protect your small business.
1. Get recommended training in all cybersecurity basics!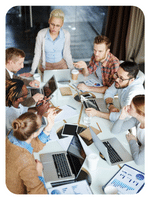 Recommended training in cybersecurity can make a big difference for a business of any size. Everyone from the CEO down to the new intern should have a basic understanding of how to be safe online.
Not everybody needs to be a security expert, but offering skills training and making network security a priority in your business's culture will inevitably make you safer down the road.
2. Demand good password management!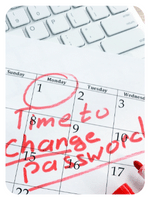 Cybersecurity does not have to be complicated. In fact, many of the best ways to stop a security incident are to do the basics that we all know. This includes, of course, creating good passwords and managing them correctly.
Surprisingly though, most businesses don't make this a priority. In fact, 61% of businesses don't apply basic password security techniques, according to securitymagazine.com.
This is just asking for trouble. If you are not protecting your password then someone will gain unauthorized access eventually.
We recommend using a password generator in order to create complicated passwords that not even a hacking program will be able to easily crack. Additionally, we recommend using a password manager that can keep all these passwords stored safely. These are both topics that should be covered in the recommended training focused on cybersecurity.
3. Stay secure with a VPN!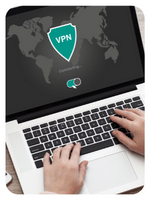 Using a VPN is one of the best, and most cost-efficient ways, to help you stay protected from cyber attacks. A VPN is essentially a program that can hide your IP address, and create an extra layer of network security that attackers will have trouble breaking through.
It creates a tunnel that connects you to the network, and people, that you specifically want to connect with. If someone else does not have access to your tunnel, then it will be much harder for their cyberattacks to be effective.
VPNs are one of the best security programs just about anyone can add and be confident that it will help keep them safe.
4. Think about Cyber Insurance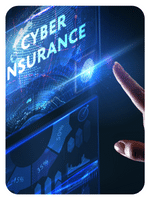 How much is your data worth? For many businesses, it can only take one data breach to lose everything. Even with the best cybersecurity protocols and the best security team that money can buy, there is no 100% guarantee that you will be protected.
This is why it can be smart to consider cyber insurance. You insure everything else you care about, and your data should be no different. This is something most people pass on because they think the cost is not worth it if they aren't being attacked.
However, in the case of an attack, insurance can be a lifesaver.
According to Forbes, if you are the victim of a cyberattack, you can file a claim to help pay for expenses (like legal fees or document recovery) and direct financial losses (like fraudulent credit card charges) covered by your policy.
It is no one individual that is harmed during a cyber attack. It affects everyone that the business deals with. The recovery process can be extremely difficult and stressful, and you will want as much help as possible if an attack ever happens to you.
5. Work with a trusted MSP!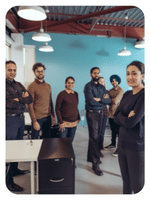 There is no single technique that will make you safe online. The best way to be safe is to use a series of techniques and procedures that keep you up to date, and safe from possible cyber attacks.
A Managed Service Provider will give you access to a team of cybersecurity experts that will be dedicated to filling in the gaps and making sure your business is safe. You can choose the places where you want additional help, whether its additional layers of security, basic training, or management of IT security systems.
A good MSP can work alongside or replace traditional IT. Managed services provide a robust boost to security infrastructure by giving you access to more tools and people that know how to help.
Cyber Security is a never-ending evolution. Every small business needs to make its data protection a priority or risk losing everything. Give us a call to learn more about how we can help with the data management need for your business.