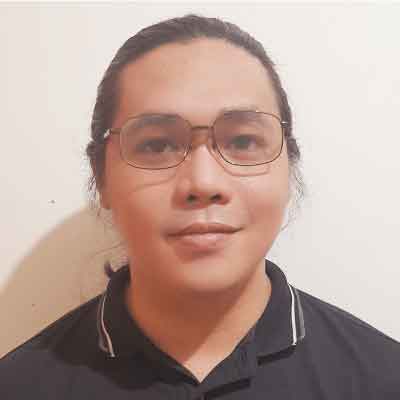 5 IT Problems You Should Leave to the Pros [Updated]
While you can solve almost any IT problem with the know-how, you have to consider if it's really worth your time and effort. Find out which IT problems you can leave to the professionals so you can focus on growing your business instead.
---
Editor's note: This post was originally published on November 3, 2020 and has been revised for clarity and comprehensiveness.
Technology is very important to driving growth in modern businesses. And while you and your team may be tech-savvy enough to get by, there may come a time when you would need to bring in experts.
IT can be overwhelming. There are a lot of tasks that appear easy but can actually eat up a lot of your time and resources. And while it's true that you can definitely solve tech problems on your own if you have the know-how, you have to ask yourself; is it all worth it?
Taking care of your own tech is cheaper. But, it can distract you from accomplishing much bigger goals -- like growing your business.
At ITS, we've helped hundreds of businesses manage their IT. And based on our experience, the more your business grows, the harder it becomes to manage your technology.
To help you decide which IT problems you might need help with, we'll discuss the top five tech issues you're better off leaving to the experts.
5 Common IT problems you should leave to the pros
There are many IT problems you can solve on your own, but for some, it might be better to leave them to the experts.
1. Optimizing Performance
How often has your machine crashed or slowed down in the past few weeks?
Wear and tear from daily use can inevitably cause your device to underperform. And as you pile on the files and programs, the worse it will get.
PC crashes and slow devices aren't just slowing your operations down; they also hurt morale.

Issues like these are a common symptom that you are pushing your device beyond what it's capable of. It's either because the machine is too old and outdated or your machine simply isn't suitable for the task you need it to perform.
You might think that optimizing your PC is an easy task. But unless you know what your device is capable of and how it performs in your existing network environment, it would be best to leave it to the experts.
A reliable MSP can help you conduct technology audits that will help you see what systems you currently have, the ones you don't, and which ones you will need in the future to continue running your devices optimally. They can also guide you when it comes to what workloads or activities your systems can handle and which components are likely to fail.
2. Managing Data

How many times have you tried to free up space for your business data only to find out a short time later that you need to do it again?
As new technology grows, data sizes grow with it. And as technology continues to advance at an unprecedented rate, it might be an even bigger problem in the near future.
Data storage has become a major pain point for many businesses. And experts believe it's only going to get worse. Many of them estimate that by 2025, data volume will be close to 1,000% higher than what it is today.
That means trying to keep up with your company's growing storage needs might become a full-time job. Instead of struggling to keep up, you can choose to rely on the experts.
An MSP can offer cloud-hosted storage for your business needs. They can also help you optimize your data storage solutions and back them up in case of unforeseeable incidents.
3. Backing Up Files

There are many ways you can lose access to your files with no warning. Hard drive failures, malware attacks, physical computer damage, or even office fires do happen.
When they do, you need to have reliable backups of your data because your most important information must be saved in multiple locations other than your PC.
And no, that doesn't mean storing them in cheap thumb drives. Setting up on and off-premises backup servers can help you recover your files in case of a catastrophic system failure. Or simply when someone in your team accidentally deleted an important file.
It's no different than cash management: would you store your cash in a safe or a bank? Wouldn't it be better to have several options to stash your money? More importantly, when one of those options is unavailable, you won't lose access to your funds.
This is the power and convenience of backing up your data. The problem is many people believe they have adequate backup systems in place only to find out too late that they don't.
When it comes to backing up important files, don't be afraid to ask the experts for help. You'll want to store backups in cloud servers managed and maintained by a team of professionals.
Not to mention, an MSP can also set up a Backup and Disaster Recovery (BDR) server, which can significantly reduce downtime when you lose your data.
These strategies will allow you to access and recover essential data and continue to carry out the business operations as normal.
4. Replacing Equipment

All equipment fails. When they do, you might think replacing them is just a quick trip to the nearest Best Buy.
However, that may not be the best idea. While it's easy to pick up consumer-grade equipment from a store, you may be setting yourself up for a lot more headaches down the line.
The fact is they are simply not designed to meet the needs of your business. Running consumer-grade equipment will run you the risk of frequent breakdowns, incompatible systems, or worse, system failures.
Commercial-grade equipment is better suited for daily use for your business. Unfortunately, they are hard to come by.
Also, finding one that best fits your business requires a little more than research. You need to have in-depth knowledge about the equipment you're purchasing.
Relying on professionals can help you deal with that. An MSP can help you determine which equipment meets your needs and is compatible with your existing systems. They also have access to a larger catalog of commercial-grade equipment that you won't find at your local supply store.
In addition, an MSP will ensure that your new equipment is optimized, and they will do their best to keep it that way.
5. Setting Up Security

Hundreds of new cyber threats are created every week. Keeping up with all of them is going to eat up a lot of your time and resources.
While you may think your basic antivirus is enough, the reality is it's not.
For security experts, an effective cybersecurity strategy is a robust system consisting of multiple overlapping layers. These layers include your firewall, antivirus, backups, security awareness training, and more.
If it seems overwhelming, that's because it is. However, cybersecurity should be on top of your priorities because taking it lightly might cost you your business. In fact, according to a study, 60% of small to medium companies fold up within six months after falling victim to a cyber attack.
Thankfully, you can rely on professionals to guide and assist you in securing your network. A reliable MSP can help assess your existing security measures and give you their recommendations to improve and bolster your efforts. They can also help you recover if an attack does happen.
There are plenty of ways you and your MSP can work together to bolster your cybersecurity. Check out our video on the 15 ways to protect your business from a cyber attack to learn more.
Ready to solve your IT problems?

While you can solve many of these problems on your own, it will take up a huge chunk of your time and effort. Both of which would have been better spent in generating more revenue and growing your business.
At ITS, we've spent years helping clients manage their IT so they can focus on the things that matter most; the future of their business.
Want to find out how we can help you? Fill out this form for a free tech consultation.