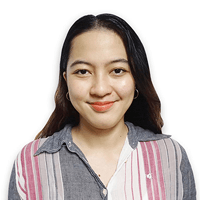 Ways Managed IT Helps Your Business Grow (+ Signs You're Ready to Scale)
Technology plays a vital role in the success of any business. As companies grow and expand, their IT infrastructure becomes increasingly complex, requiring specialized expertise to manage and maintain it. Most of the time, their assigned IT person is not equipped to do all these extra tasks.
This is where Managed IT Service Providers (MSP) come in. They offer a comprehensive approach to IT management that can help businesses scale effectively and efficiently.
At Intelligent Technical Solutions (ITS), we've been helping hundreds of businesses to grow by providing curated IT solutions. For this article, we've reached out to ITS Partner Todd Whitley, who has nearly two decades of experience in Managed IT, to talk about the situations wherein MSPs can support your business growth and how they can do it.
6 Ways Managed IT Services Can Help Your Business Scale
Managed IT services can help businesses scale by providing professional, reliable, and cost-effective support for their technology infrastructure. They offer a range of benefits that enable companies to stay competitive and agile, such as:
1. 24/7 Support and Monitoring

One of the main benefits of managed IT services is that they offer 24/7 support and monitoring. This means that businesses can have access to professional IT support at any time of the day, which is especially important for companies that operate around the clock.
MSPs use advanced monitoring tools to keep an eye on the performance and health of your IT infrastructure. This allows them to proactively identify and resolve issues before they cause downtime or other problems.
2. Cost-effectiveness

Managed IT services are cost-effective because they offer a predictable monthly fee. This allows businesses like yours to budget for technology expenses and avoid unexpected costs.
In addition, MSPs have the expertise to manage technology efficiently, saving you money in the long run. They can identify areas where costs can be reduced, such as by consolidating servers or reducing energy usage.
3. Cybersecurity

Cybersecurity is a critical concern for businesses of all sizes. Therefore, it is critical to have a partner that can provide protection again cyber threats such as malware, phishing, and ransomware.
MSPs are equipped with the latest tools and techniques to secure your networks, including firewalls, antivirus software, and intrusion detection systems. They also provide ongoing security training to employees to help them identify and prevent cyberattacks.
4. Data Backup and Recovery

MSPs offer reliable data backup and recovery solutions to ensure businesses can recover from data loss quickly and easily. They use various backup solutions to protect your data, including cloud and onsite backup. In the event of a breach, they can quickly restore data and get businesses back up and running.
Related reading: What Your Data Backup and Recovery Plan Looks Like with ITS
5. Increased Efficiency and Productivity

By outsourcing IT, you can focus on your core competencies and leave the technology management to the experts - therefore leaving more room for an efficient workplace and reducing downtime.
Related reading: 6 Ways Technology Increases Productivity
6. Expertise and Experience

Probably the most important on the list, the expertise and experience of an MSP can help leverage your technology. They have a team of professionals trained in the latest technologies and can provide the best solutions to meet your unique IT needs.
MSPs can also provide strategic guidance and advice to help you make informed technology decisions. They can help identify areas where technology can be leveraged to gain a competitive advantage and stay ahead.
So, is your business ready to scale?
Whitley says, "A lot of it has to do with where the client organization is today."
Are you currently using managed services? Do you have an IT staff that manages your IT environment? Or do you have an IT consultant that just comes in and fixes problems?
According to Whitley, a larger MSP can come in at any of those situations once you recognize that the support you're getting is not sufficient or not working for you anymore. And most of the time, that is driven by growth.
You may have been at a certain size when you hired your existing MSP or IT personnel, but now you have significantly grown in numbers, pushing for a more mature system and processes. Due to this change, it has become impossible for them to support your business. Your IT consultant may also no longer be responsive to your IT needs.
Thus, you need to find someone else to cater to your growing demands.
"In other words, a larger MSP is like a turnkey IT department that can help a company that is ready to scale up, grow," Whitley continues.
Larger MSPs have more people under their wing and are often more scalable, which means they can grow and adapt to the changing needs of a business. As a company grows, its technology needs change, and an MSP can help manage these changes.
Need help finding an MSP that can help your business scale?
MSPs play a crucial role in helping businesses scale up their operations. They can help companies to optimize their technology, increase efficiency, and reduce costs by providing expert IT support and services. MSPs can also help businesses stay up to date with the latest technology trends and implement new solutions to help them compete in their industry and achieve their growth objectives.
At ITS, our priority is understanding your business requirements and tailoring our services to meet your specific needs, ensuring that you have the right IT solutions to support your growth and success.
Ultimately, the decision to outsource your IT operations or change your current provider should be based on a thorough analysis of your business needs, budget, and long-term goals.

But we can help you make an informed decision by providing valuable insights and recommendations based on our experience, which you can find in these references:
You may also schedule a meeting with one of our representatives to start your MSP journey today.