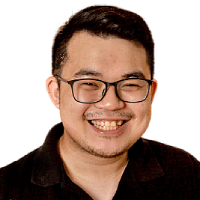 How Much Does Managed IT Cost? [Video]
Want to get started with Managed IT but don't know how much it costs? In this video, we'll break down the factors that go into pricing for Managed IT services.
Schedule a meeting today with one of our specialists to learn how Managed IT can help your business.
---
1:00 What are the Factors that Determine Pricing?
There are 5 factors that determine the prices. They are:
Number of workstations

Amount of servers

Data backup onsite and offsite

Additional security services

Current, future, and pending projects
2:21 What are the Levels of Care?
There are 3 levels of Managed IT Services: (1) Basic Care, (2) Premium Care, and (3) Premium Care Plus.
Basic Care offers agents on all your devices for remote configuring, anti-virus, updates for your devices, and onsite and offsite back-ups, and it costs $50/user per month. Support is charged separately at $150 per hour, and projects are priced on a fixed fee basis.
Premium Care offers everything Basic Care does along with unlimited support as supposed on a per-hour basis. It is priced at $100-120/user per month which is inclusive of unlimited support. Projects are priced on a fixed fee basis.
Premium Care Plus offers everything Premium Care does along with new projects as supposed on a per-project basis. It is priced at $120-$150/user per month with unlimited support and projects.
When getting Managed IT services, there is an initial one-time fee to get started. The amount depends on the scale and complexity of your network.
---
Learn how other businesses have leveraged Managed IT to take their business to the next level.