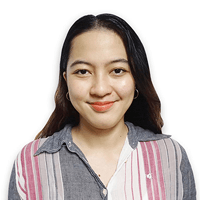 Top 5 Pasadena MSSPs (Managed Security Service Providers)
With the continuous advancement of technology and cybersecurity, some businesses find it hard to keep up. That's why many companies have recognized the need for Managed Security Service Providers (MSSPs) to support their growing IT needs.
MSSPs help strengthen your network defenses and provide solutions to improve your business operations. This results in increased productivity, faster processing, and enhanced data management.

If you're reading this article, you've probably already acknowledged how an MSSP can significantly benefit your business in the short and long term. The next step is to find the right one for you.
Here at Intelligent Technical Solutions (ITS), we help hundreds of businesses make smart choices about their technology. If you're looking for the best and most suitable MSSP in Pasadena for your business, this article will greatly help.
We've listed down five of the top providers in Pasadena, California:
1. CPI Solutions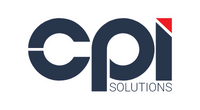 CPI Solutions delivers IT solutions that solve all the most complex business challenges. They specialize in Managed IT Services, Network Security, and IT Consulting, among others.
CPI Solutions' managed services include a help desk, advanced cybersecurity, proactive monitoring and alerting, strategic IT business roadmap, and backup and disaster recovery plans.
Location: 5999 Ridge View St. A Camarillo, CA 93012
2. ALCALA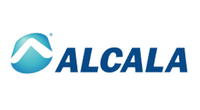 ALCALA offers Managed IT services for businesses in Los Angeles, Pasadena, and Glendale. They specialize in Cybersecurity Risk Assessment, vCISO Services, Managed IT Services, Co-Managed IT Services, Cloud Computing, Backup, and Disaster Recovery services.
ALCALA has been working with various sectors, including Collection Agencies, Architecture and Engineering, Manufacturing, and Non-Profit Companies, ensuring they know and understand what works well with any business.
Location: 225 S Lake Avenue, Ste 300, Pasadena, CA 91101
3. TeamLogic IT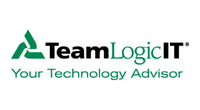 TeamLogic IT has been helping businesses stay protected, productive, and profitable for over 15 years. They provide companies with managed IT services and solutions to address cybersecurity risks and challenges, whether big or small.
TeamLogic IT specializes in Managed IT Services, Cybersecurity and Compliance, Data Backup and Recovery, Business Internet and Phone System, and Cloud Services.
Location: 46 North Mentor Avenue, Pasadena, CA 91101
4. CyberProof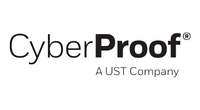 CyberProof supports businesses by keeping them safe and secure from cyberattacks as they migrate to cloud-native environments. Ranked 27th in the annual Top 250 MSSPs company list and research by MSSP Alert, CyberProof uses a groundbreaking combination of virtual analysts, expert human analysts, and automation. This helps support, extend, and continually optimize cybersecurity operations while collaborating with the security team and critical stakeholders in real-time.
Their services include Managed Detection and Response, Advanced Threat Hunting, OT/IoT Security Monitoring, Security Platform Management, Tailored Threat Intel, and Vulnerability Management.
Location: 5 Polaris Way, Aliso Viejo, CA 92656
5. GoSecure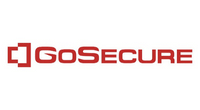 GoSecure's number one goal is to prevent breaches. They have been successful at doing so since 2012. In fact, they were recently given the 46th spot in the Top 250 MSSP list.
Their Titan Managed Detection and Response is the only MDR solution that combines visibility across all major attack vectors with industry-leading threat intelligence and operational experience. This allows them to detect breaches sooner and respond before data loss begins.
Their MDR solution covers Next-Generation Antivirus tools, Detection and Response for Endpoints, Networks, Inbox, and Internal Systems.
Location: 4225 Executive Square #1600, La Jolla, CA 92037
Ready to Choose the Best MSSP in Pasadena?
Finding a suitable MSSP that can meet your needs is vital if you want to make the most of your technology and achieve your goals. An MSSP can take care of managing integral parts of your business, especially your IT, while you focus on growing your company.
As an MSSP serving hundreds of clients across the country for nearly two decades, ITS knows how important it is to choose a good fit. You deserve a partner you can trust and who can meet all your tech needs. If you'd like to learn more about our managed IT services and what sets ITS apart as an MSSP in Pasadena, visit our Managed IT page. Or take a look at the 20 Questions to Ask When Choosing the Best Managed IT in 2022 to learn more.