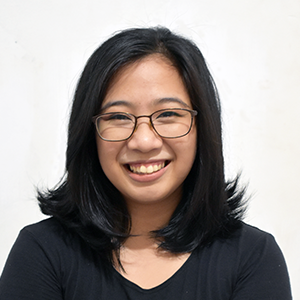 Antivirus vs. EDR vs. MDR: What are the Differences?
Are you worried about your company's network? Knowing the differences between Antivirus vs. EDR vs. MDR is essential in your strategy to protect your business. Learn about the differences here and choose which one to implement.
---
Are you confused about the difference between antivirus, EDR, and MDR and worried about which tool is the best for your business?
As a Managed IT Service Provider, Intelligent Technical Solutions (ITS) has had a lot of experience guiding business owners through the process of keeping data safe. In this article, we'll explain the differences between antivirus, EDR, and MDR.
We'll tackle the following aspects of antivirus programs, EDR software, and MDR systems:
The definition and uses
Commonly used software
The expected cost
Businesses they're best for
By the end of the article, you'll be able to decide what security measure you'll implement for your company.
Antivirus

Antivirus is a program designed to stop, find, and remove viruses or malware. It's the most commonly known cybersecurity tool and has moved beyond its original focus on viruses and malware.
This is a basic need of all company security networks and having a good understanding of what antivirus is will help your business stay secure.
Examples of commonly used antivirus programs:
Windows Defender
Norton Antivirus
Kaspersky Antivirus
Bitdefender
McAfee Antivirus
Common cost of antivirus:

Most antivirus programs now charge on a subscription base model. It's a recurring expense for your company that you need to take into account.
If your company uses Windows-based computers, then the Windows Defender antivirus will cost you nothing because it's free for all Windows computers.
When you choose to use a third-party antivirus, expect it to cost around $100/year per user. You can also contact the company you want to avail an antivirus program from. They will usually have discounts for companies and may have customer support that can help you set up everything for your business.
Best for:
An antivirus program is meant for every business that uses technology. This is a fundamental tool to protect your company's network - make sure you have it!
EDR (Endpoint Detection and Response)

EDR stands for Endpoint Detection and Response, and it's the next level replacement for an antivirus. Instead of focusing on preventing threats by using a set amount of known malware definitions and scanning the workstation, EDR uses technology to analyze behaviors of workstations.
Through the use of Artificial Intelligence (AI), an EDR program can point out suspicious behavior to your IT team so they can review if the action taken by your computer makes sense.
Rob Schenk, our partner at Intivix, said, "EDR effectively replaces antivirus and is just better than the next generation antivirus."
Examples of commonly used EDR programs
The following programs are commonly used in the tech industry for EDR:
Crowdstrike
SentinelOne
Microsoft
TrendMicro
Kaspersky
Each EDR program comes with its pros and cons, but it's recommended to keep your EDR aligned with other software you're already using.
Common cost of EDR
An EDR program usually follows a subscription-based model like an antivirus program. Budget options can cost $5-$10/ month per user or can go up to $30-$50/month per user.
Best for:
Businesses with sensitive data
Businesses who want to invest in their cybersecurity
Businesses who will apply for cybersecurity insurance
Businesses who are looking to build a strong cybersecurity network
MDR (Managed Detection and Response)

MDR stands for Managed Detection and Response. MDR is a system of protecting your network, and not a tool.
"If you have a true managed detection and response set up, it has various components underneath. One of them is EDR or endpoint detection and response. Another would be SOC or a Security Operations Center, while another would be SIEM or Security Information and Event Monitoring. Threat Intelligence Discovery is also another kind of sub-category. These are all components of the umbrella of MDR," Schenk explained.
He also said that a good MDR provider provides a greater focus on threat detection and response capabilities that leading firms will need to secure their business from cyberattacks effectively.
Examples of commonly used MDR providers:
MDR is not one product, so you can expect an MDR provider to check your network and continue maintaining the MDR. Some of the most common MDR providers are:
Arctic Wolf Managed Detection and Response
SentinelOne Vigilance
Rapid7 Managed Detection and Response
Falcon Complete
Sophos Managed Threat Response
It'll be a significant undertaking if you have an in-house IT department and want to keep everything within your company. Though possible, it's not recommended (unless you have a large business) due to the number of services you need to prepare for an MDR.
Common cost of an MDR

Setting up and maintaining an MDR will cost thousands upon thousands of dollars. Assuming that you have no cybersecurity and have 10-20 employees, prepare a cushy amount of $100,000. Also, accept the fact you'll need more money as time goes by.
After all, an MDR is not just one tool but a combination of set systems and cooperation between people and technology. By availing of an MDR service, you're hiring staff and buying software.
Best for:
Businesses with highly sensitive data
Businesses that can cover the cost of an MDR
Businesses with a large number of employees
Businesses who are committed to investing repeatedly in their technology
Ready to Choose between Antivirus, EDR, and MDR?
An antivirus, EDR, and MDR program are all designed to do one thing: protect your network. The following table summarizes the differences between each one:
ANTIVIRUS

EDR
End-point Detection and Response

MDR
Managed Detection and Response

software used to prevent malware and virus attacks

software used to analyze behaviors of workstations to stop cyber crimes

a system for managing your security network

costs between $0 - $30/month per user

costs between $5-$50/month per user

high investment needed; prepare thousands of dollars in the long-haul

meant for all businesses to have

meant for businesses starting to invest in better security measures

meant for businesses committed to complete protection of their data, with the capacity to sustain an MDR
But at ITS, we've noticed business owners prefer to have a more thorough understanding of the security network before committing to a cyber security strategy. Read "How to Protect your Company's Security Network" to continue your research about protecting your company from hackers.