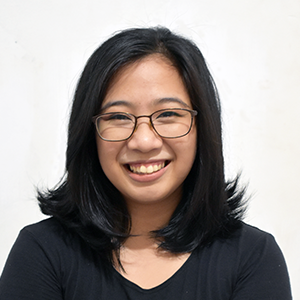 What is Threat Hunting? (& How It Can Protect Your Business)
Are you on the verge of improving your network's cybersecurity but don't know how threat hunting works?
Don't worry. Intelligent Technical Solutions (ITS), as a Managed Security Service Provider (MSSP), is responsible for helping our clients understand the meaning of threat hunting and how it can benefit businesses.
In this article, we'll explain:
What is threat hunting?

How does threat hunting work?

What are the benefits of threat hunting?

What are the common threat-hunting tools?
By the end of this article, you will have a basic understanding of how to incorporate threat hunting into your network security.
What is Threat Hunting?

Threat hunting is a process used to find undetected cyber threats in your network that your endpoint security programs might have missed.
As an essential part of the NIST Cybersecurity Framework, the goal of threat hunting is not just to find threats but also to figure out how to root them out of your network. To do this, it utilizes complex algorithms to identify where hackers are in your network and works closely with your IT department to alert them of possible data breaches.
Threat hunting is important because:
Organizations often overlook strategies to

boot out hackers

Threat hunting provides visibility into what's happening inside your network

Threat hunting helps reduce the damage malicious actors can do to your IT network
How Does Threat Hunting Work?
Threat hunting is a proactive approach to security. Unlike traditional approaches to cyber defense, which focus on responding to threats and preventing hackers from accessing the system, threat hunting involves using the same techniques as a criminal hacker would to get hackers out of a system and keep them out.
Using your business' data analytics and sophisticated machine learning, threat hunters can pinpoint at-risk and breached files, thereby minimizing the damage to your business.
Let's say your business is somehow losing data, getting suspicious log-ins, or has leaked information on the dark web. Rather than waiting for a breach report from an outside party or manually auditing employee devices (which could take months), threat hunters will use digital forensics tools, such as Carbon Black, Huntress, or SentinelOne Singularity to look for malware on employee machines.
It's important to know that threat hunting goes beyond technology tools. IT security professionals are part of the process, as they are the ones who monitor, log, and stop threats.
It's the merging of technology and expertise that allows threat hunting to benefit your company fully.
What Can Threat Hunting Do for Your Business?
Threat hunting can be used to:
Find Security Threats and Vulnerabilities
Vulnerability management is one of the most important aspects of maintaining information security in today's environment—but it's also one of the most challenging tasks because there are so many security vulnerabilities out there.
Organizations with mature vulnerability management programs use threat hunting as part of their daily operations because threat hunting can help you identify critical cybersecurity gaps, including zero-day exploits.
Identify Potential Data Targets
Many companies aren't aware of how much useful information about potential threats exists within their own systems until after an incident occurs.
However, advanced threat hunting tools allow organizations access to logs and other data sources that may hold valuable clues about potential incidents before an attack.
You can identify high-risk information hackers might want, such as log-in details, credit card information, and client information, and take steps to ensure they are still secured.
What are Common Threat Hunting Solutions?
Threat hunters often use security solutions like:
Managed Detection and Response (MDR)

Security Information and Event Management (SIEM)
Managed Detection and Response (MDR)

MDR is a service provided by IT professionals, particularly Managed IT providers and MSSPs. Your organization can use a third party's knowledge and team of skilled security professionals to help manage and improve your cybersecurity.
Security Information and Event Management (SIEM)

SIEM is often part of MDR, as it collects data across your network and analyzes patterns. It aims to immediately identify suspicious activity and stop it from damaging your network.
It's another proactive approach to technology and helps you seek out threats to your network. It also goes beyond stopping threats and brings in threat analysis for future business protection.
Read: "Do You Need SIEM for Your Small Business?"
What are Common Threat Hunting Tools?
Aside from having plans in place, threat hunters also use various tools that combine endpoint monitoring, antivirus, and firewall implementation, and file analysis.
1.

Huntress
Huntress is a program designed to look at and prevent persistent threats within your network. It supplements antivirus programs and helps look for any software that got past your security and is now on your computer.
2. Yara
Yara is a well-known open-source cybersecurity program designed to have IT professionals run specific rules across your network. It aims to help malware researchers to identify and classify malware samples.
3. Cyberchef
CyberChef is another open-source security program that runs on a web application instead of a desktop app. Different cybersecurity operation, such as encryption, encoding, compression, and data analysis, are doable from any updated web browser.
4. Cisco Umbrella
Cisco Umbrella aims to be an all-in-one solution with multiple security functions. It's a cloud-delivered service that can help IT practitioners extend data protection across devices, remote users, and distributed locations.
About to Implement Threat Hunting for Your Business?
Threat hunting is a great tool to protect your business, as it aims to look at your IT network and find any threat actively. And while it's another layer to your security, it takes time and effort to learn how threat hunting works.
MSSPs like ITS have already invested in perfecting threat hunting, among other cybersecurity solutions, for our clients. We've used our years of experience and knowledge to put together a comprehensive (yet easy-to-use) Cybersecurity Checklist. Download the checklist to guide you in ensuring you're protected from any cyber threat.