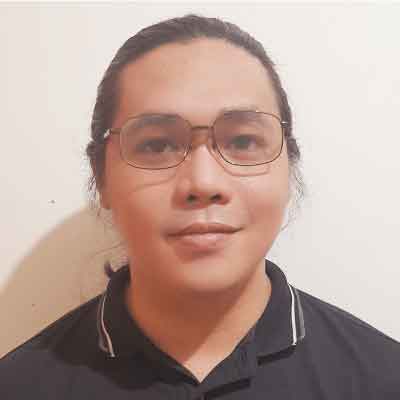 6 Main Benefits of Managed IT Services for Law Firms
It goes without saying that practicing law is busy work. Not only do you need to meet clients and attend court dates, but you also have to take over administrative work on top of that. What's worse is that some firms don't even have enough IT personnel to handle tech issues and implement cybersecurity, so that job is also left to your team.
Unfortunately, all of that adds up and takes time away from meaningful tasks. That will ultimately hurt your team's productivity and morale. For an industry that relies on time and billable hours, that disruption is detrimental to your firm's progress.
Thankfully, managed IT service providers (MSPs) can pick up the slack. A reliable MSP can help streamline your processes, improve your technology, protect your data, and save you money.
Intelligent Technical Solutions (ITS) has been providing enterprise-level managed services to law firms and other businesses for over a decade. In this article, we'll dive into why outsourcing managed IT services for law firms is a great idea.
Advantages of Hiring an MSP with Legal Industry Experience
Law firms can take advantage of a lot of benefits by outsourcing their IT. Check out some of the best ways an MSP can help you:
1. Boost Your Savings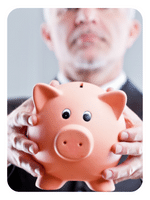 You might think that hiring an IT company that offers enterprise-level managed IT would be too much and too expensive for a small firm. However, in reality, it makes good business sense. An MSP can help you save thousands of dollars caused by unplanned downtimes and other costly tech issues like outages or cyber-attacks.
An IT support company will also optimize your processes so you can make the most of your technology. That will help your team focus on the things that matter most: gaining new clients, working on existing cases, and closing deals.
2. Reduce Time on Non-Impactful Task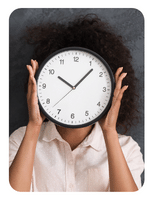 How much time does your team spend on non-billable administrative tasks like data entry or document management? If the answer is a couple of hours each day, that's time taken away from impactful (and billable) work. For an industry that depends heavily on billing hours, that means fewer profits.
While that already seems bad, it could get worse. It also hurts your team's morale because doing impactful work is just as crucial to overall job satisfaction as profits and benefits. That could mean the difference between a happy and productive lawyer and one looking to leap to another firm that can offer more meaningful work.
Hiring an MSP can drastically reduce the time you spend on administrative tasks. They can offer effective data entry and document management solutions that will allow your team to focus on more meaningful tasks, such as serving your clients.
3. Protect Sensitive Data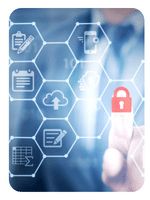 The American Bar Association's Cyber Security Report states that 25% of law firms previously suffered a data breach in 2021. It's alarming, considering that firms have ethical and common law duties to protect their client's confidential data. Those stipulations are often written in the contract and enforced through industry regulations. That presents another challenge because while most lawyers are well-versed in the law of the land, they lack training and experience in cybersecurity.
An IT support company can address those issues. Not only can they bolster your cybersecurity efforts, but they can also provide the necessary training for your team. That helps ensure you are upholding your data protection duties to your clients.
4. Maintain Compliance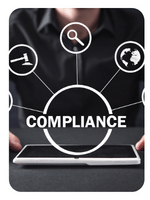 Legal work is highly confidential in nature. That's also the reason why the industry is heavily regulated. Not to mention your firm needs to navigate several other compliance standards depending on the cases you deal with. For example, you must comply with HIPAA if you need to pull medical records for a case. As you already know, there are a lot of privacy regulations and laws that you will need to adhere to.
What's worse is that these regulations are ever-evolving, meaning they change to match the current threat landscape. Keeping up with the latest rules can be a struggle that takes up too much of your firm's resources. Unfortunately, failing to comply can lead to major consequences like reputational damage, legal action, and hefty fines.
Fortunately, some MSPs have extensive knowledge and expertise to help law firms stay compliant. They can ensure that all data processing, transmission, and storage is done securely to the highest standards, helping ensure your firm can comply with different regulations.
5. Improve Collaboration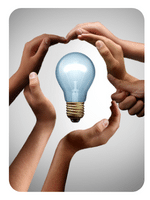 Collaboration is an essential part of successful law practice. Your team needs the capability to bring together professionals with different bases of expertise to develop innovative solutions customized to your clients' specific needs.
A reliable MSP can help your firm with that. They can help you set up and manage your collaboration tools and cloud services so you can coordinate with your team effectively and securely.
6. Minimize Downtime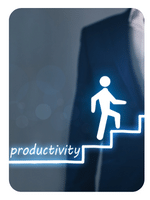 Downtime and other IT issues can occur at any time. Imagine getting a server breakdown during a pivotal moment in a case. That could spell the difference between success and failure for your law practice.
Hiring a reliable IT company can help reduce downtimes through proactive maintenance. They can also help you get back on track much faster should you experience an outage.
Read: "Proactive Managed IT Brings John R. Waters & Company Peace of Mind"
Ready to Enlist an MSP for Your Law Firm?
Law firms can reap a lot of benefits from hiring an MSP. For one, you can rely on them to manage your technology so your team can focus on clients and their cases. They can also help free you up from administrative tasks that bog down your progress and prevent tech issues that could cause major problems down the line.
ITS has been providing organizations, including law firms, with quality managed services for over a decade. Find out how we can help you by scheduling a meeting with one of our IT consultants. Or, you can check out the following resources below to learn more about how your firm can take advantage of managed IT: