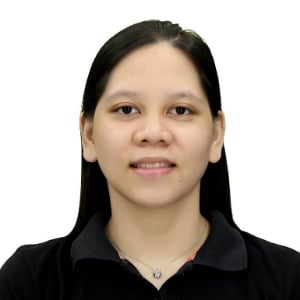 How Much Does Managed IT Cost in Olympia? (+ Price Factors)
Managed IT services have gained much traction over the past few years due to the increasing popularity of remote work, rapid advancements in the tech field, and an alarming rise in cybersecurity incidents. As such, there's more demand for managed service providers (MSPs), and costs increased along with it.
As a modern business owner looking to partner with an MSP, you must consider upfront and recurring costs before signing a contract. However, the problem is that only a few MSPs are transparent with their prices. The most you'll get when you ask them is "It depends," and let's face it, that doesn't really help.
Intelligent Technical Solutions (ITS) is an MSP providing services to businesses in the US. We've done it for two decades and seen prices fluctuate over that period. If you're operating in Olympia and want to know how much managed IT services cost in the area, you've come to the right place.
In this article, we'll tell you about two things:
Average managed IT cost in Olympia

The five factors that affect pricing
These should help you work out your tech budget before going knee-deep into managed IT services and solutions for your business.

Managed IT Cost in Olympia vs. Other Locations
MSP partnership costs have changed over the years due to growing demands, but they aren't so volatile that they vary per city or state. Per country, yes, as indicated by Clutch's 2023 IT service pricing guide. However, managed IT cost in Olympia isn't as different compared to other areas in the US.
On average, expect to spend $2,000 to $3,000 monthly or $24,000 to $36,000 yearly for managed IT services in Olympia. That's the price range for a business with one server and at least 20 people. Expect to pay more if you need a bigger infrastructure and advanced services like cybersecurity, disaster recovery, and compliance.
In addition to these monthly or yearly fees, you will also have to pay a one-time onboarding fee. This also varies depending on what your business has and needs. MSPs can also charge by the hour, per device, or per person in your system. But on average, onboarding costs $1,000 for small and medium-sized businesses (SMBs).
While managed IT prices seem high, they're nothing compared to the average cost of hiring an internal IT team. The median income for an entry-level IT technician is around $38,000, according to Payscale. That's just one person and not even considering the equipment, training, and education they would need to perform the job.
By now, you're probably thinking, "Is an MSP worth the cost?" The short answer is yes. There are many ways managed IT services help your business. And in the modern business era, staying competitive in whatever industry is necessary.
5 Factors that Affect Managed IT Costs in Olympia
We've given you averages and estimates of managed IT costs in Olympia. Now, we'll explain where those numbers come from. Here are the five factors that affect managed IT costs:
1. Number of users

Some MSPs charge per user per month because they calculate the number of devices to manage. In 2020, the average was $100 to $150 per user per month, but now, the margin has grown to $50 to $400.
For an accurate estimate, perform an inventory of workstations you want to be managed by an MSP.
2. Number of servers

Servers cost
the most upfront at $5,000 to $20,000 per server.
Again, the pricing depends on what kind of server you need for your business. Bigger and more powerful ones will obviously cost more.
You will need to pay extra if you need specialized IT functions like cloud and backup and data recovery services. Expect to shell out $285 and $200 monthly for these services, respectively.
3. Amount of data

Data management fees range between $5 to $500 per month. There's a wide margin because a lot can go into the service, such as proper and secure storage, up-to-date backups, and storage maintenance.
In short, costs will depend on how much data you have and how you want that data handled. You will only have to spend a little if it's just cloud storage without maintenance. But you'll have to pay more if you want your data secure and backed up regularly.
4. IT support time required

Depending on your contract, you may have to pay extra to have your MSP resolve issues within your IT infrastructure. And they can charge you by the hour for this type of support or include it in the plan as a recurring cost.
A break-fix company that only jumps in once an issue arises will most likely charge you by the hour at an average of $150 to $250. On the other hand, an MSP that includes support time in their plan typically charges $50 to $150 per user per month.
5. Evolving business needs

Your business needs to grow and advance along with technology, meaning you will eventually need to replace and upgrade servers and adopt new tech to stay in the game. In short, you have to consider scalability.
An MSP can help your shrinking or expanding tech needs, but it comes at a price. IT services and upgrades can cost between $50 to $1,000 per month, depending on your business needs and the state of your IT infrastructure.
Ready to Partner with a Transparent MSP in Olympia?
Managed IT is an important and necessary investment for every modern business. But it's hard to calculate costs when MSPs hide behind vague price ranges and the words "it depends." So, we took it upon ourselves to detail possible IT costs in Olympia and the five factors that affect pricing.
Intelligent Technical Solutions (ITS) has just the thing for you if you want a more accurate and personal estimate for your business. We created an IT cost calculator to help businesses identify how much they would need to invest in our IT services. A ballpark figure will help you budget your business and tech expenses without the fear of under or over-allocation.
You can also meet with our experts if you want an exact quote, plus an explanation of how our business can help yours.
And if you're still on the fence about a partnership, you can view these pieces of content on managed IT from our learning center: