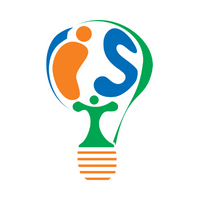 Types of Managed Services and How Can They Help Your Business?
Looking to outsource your IT solutions? Feeling overwhelmed can seem like a daunting task. With so many choices, it can be hard to know what is right for your business. A good Managed Service Provider can provide you with options to take over parts or all of your IT services.
---
You may be wondering whether hiring a managed service provider (MSP) is right for you. Maybe you are only looking to outsource a few aspects of your IT needs.
Or maybe you are a large company with a complex system and are looking to have most or all of your systems to be managed. Or you could be somewhere in the middle and wondering just how a managed service provider can help your organization.
At ITS, we have spent over twenty years delivering quality managed services amongst other solutions. That's why we created this article to help business owners just like you make the most informed choice when looking for the best provider to meet your needs.
Let's start by discussing what a managed service provider is and the services they offer.
What is a Managed Service Provider?

A Managed IT Service Provider (MSP) is a form of outsourcing where businesses hire a third-party organization to take over all or parts of their IT services.
These Managed Service Providers offer a wide variety of services from data security to communications management. When deciding if or how much to outsource when hiring an MSP, it is important to know the types of managed service providers and the services they offer.
Types of Managed IT Services
Managed IT providers offer many types of services. This can leave some readers wondering which is right for them and exactly how they can benefit their business. Here are a few examples of managed services:
Managed Security
Data Analytics
Managed Print Services
Managed Cloud Services
Managed Wireless Networks and Mobile Computing
Let's take a deeper look at each service provider and discuss exactly what each service provides.
Managed Communication Services

This service provides a broad range of options from video calling and messaging software to email services. Some of these managed service providers often act as a third-party call center for some clients looking to outsource this aspect of their business.
Managed Security

As more and more businesses transition into the work-from-home model, it is important now more than ever to make sure that your data is protected. Most businesses use Cloud-based services to store their data so it can be available whenever and wherever.
But with all this great storage capacity comes great responsibility. With so much data being stored in the Cloud, it is so important to make sure that your data is protected. A managed service provider will offer protection against potential cyber-attacks by offering antivirus and anti-malware software. They will also have software in place to help protect you and your data again ransomware.
An MSP will also be monitoring your systems to stay on top of potential internal or external attacks.
Data analytics

Data analytics is arguably one of the most important services that an MSP can offer. In the business world, everyone is constantly working to be the best.
Using this area of business intelligence allows you to import your company's data and analyze this information that can help you better understand specific trends within your business and industry. A well-managed service provider will have the tools to help protect and manage this data to help your company continue to grow.
Managed Print Services

By using an MSP to help remotely manage your print services by offering services to help cut down on many hidden costs. Some of these services include:
Device support
Device maintenance/ repair
Printer upgrades
Managed Cloud Services

The cloud offers users services such as data storage, filing sharing, and remote access to data and important documents. It can even help improve data security. As more and more businesses adopt the working-from-home model, it is important to provide secure access to information essential to remaining productive.
This option is very cost-effective as it allows you to pay only for what you need.
Managed Wireless Networks and Mobile Computing

As we mentioned before, more and more businesses are adopting the modern office model as more employees are working remotely. With remote work comes a strong reliance on a network connection and mobile computing.
This type of managed service can save you money in the long run by reducing the amount of time spent in the office and offering many of the following services:
Mobile computing solutions
Network security options
Remote device management
Learn if Managed IT is the right solution for your business, read "Everything You Need to Know About Managed IT".
Why Should You Hire a Managed Service Provider?
Now you may be wondering, "These services are great but… are they right for me?" With hiring a Managed Service Provider, comes a tremendous amount of benefits that go beyond the services we mentioned above.
We can boil it down to three main benefits that go a long way in the long run:
Increased Productivity
Added Security

For anyone looking for a budget-friendly way to help productivity and security especially during these unprecedented times due to the challenges of COVID-19, you have certainly come to the right place.
A Managed Service Provider will be able to save you money in the long run by stopping problems before they start. It is no secret that major IT issues are not cheap. By monitoring and maintaining your systems, an MSP can catch small issues before they become large ones that end up costing you hundreds or thousands of dollars.
But, it doesn't stop there. We've all experienced issues with our equipment or company network. While issues vary, the results are the same, damaged productivity or performance issues. By hiring an MSP, you can decrease the amount of downtime you may be experiencing to help boost productivity.
Last but certainly not least, it is hard to put a price on data security. By hiring a good MSP, you can protect yourself from cyber attacks and know that you have a quality and experienced team of experts monitoring your infrastructure.
So, you've heard all about each type of managed service and the benefits of hiring an MSP. You may still be wondering if a managed service provider is right for you.
Check out some of our other great content or contact us today for information on how an MSP can help your business.
Got Questions? We're Here to Help!
If you're looking for more information, give us a call at 855-204-8823 or schedule your free IT services consultation with us!