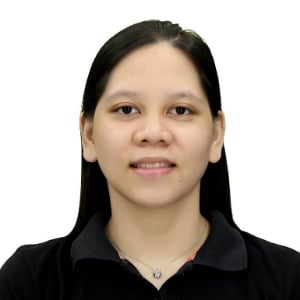 ITS Pricing: How Much Do We Cost? [Updated]
Editor's note: This post was originally published on November 17, 2020, and has been revised for clarity and comprehensiveness.
It's hard to budget your business expenses when certain costs are unspecified. IT costs often fall under this category of the unknown, partly due to the industry's complex nature.
You can remedy this by partnering with a managed service provider (MSP) who can help you understand and utilize your tech to its full potential. Their services are often offered at a fixed rate, so you don't have to guess how much your IT will cost.
Intelligent Technical Solutions (ITS) offers different packages for businesses of all types and sizes. When it comes to pricing, we can only speak for ourselves. This article will detail our prices and the factors that can affect them.
5

Factors that Affect

ITS Pricing

Five major factors affect ITS cost, and they are:
1.

Fully

Managed or Co-Manage

d
Managed IT can be fully or co-managed, depending on whether you have an in-house team. As the name suggests, fully managed IT means you will entrust us with full control over your tech. As for co-managed, we will collaborate with your in-house team to manage your IT infrastructure. A full-support service is naturally going to be more costly than part-time support.
2.

Number of Locations
Providing IT support for a business with multiple locations is challenging for any MSP. It requires great effort and skill to ensure all IT resources are adequately supported and perfectly coordinated.
3.

Number of Servers
A multi-server environment offers many benefits, such as better reliability, versatility, and availability, but that also means additional management and maintenance to ensure they're always online and secure.
4.

Number of Users
The higher the user count, the greater the IT needs. Every user requires direct support for onboarding, offboarding, training, asset management, problem resolution, etc.
5.

Amount of Data
Data is king, and it must be protected at all costs. Secure data storage and transmission and
backup creation
come at a high price that every business must pay unless they want to suffer through data breaches and leaks.

ITS Service Plans
Here are the three different service plans that we offer:
Core

($150 monthly per user)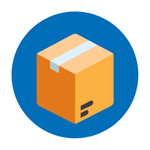 Core is the cheapest entry-level service on our tier list. At $150 per user per month, you get the most fundamental IT support and security protection every business needs. Endpoint protection, multi-factor authentication (MFA), 24/7 helpdesk support, data backup and recovery, and email anti-spoofing are provided with this package.

Secure

($22

5

monthly per user

)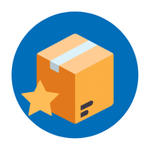 Secure is the mid-tier plan on our list and also the most popular. It costs $225 per user per month, and expands on the basic Core plan. The additional services in this package further improve security through better threat hunting, detention, and response. It also focuses on user protection, including cybersecurity awareness training and phishing simulations. If you plan on getting cyber insurance, you can also get compliance support with the Secure plan.

Enterprise

($300

monthly per user

)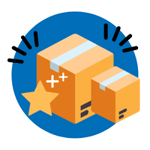 Enterprise is our full-stack security service plan designed for businesses that want the best cybersecurity available. Costing $300 per user per month, this package is also a good fit for those in highly regulated industries such as healthcare and finance. All services from the previously mentioned plans are included here with additional security features like a virtual CISO and cybersecurity insurance evaluation.

ITS caters to small and midsize businesses (SMBs) with at least 20 users. Although we've partnered with businesses that have fewer users, 20 is the ideal number for us because, at that size, we know that they can afford and get the most out of our services.
Want to Partner with a Transparent MSP?
IT costs should always be scalable and predictable, which can easily be achieved by partnering with a transparent, experienced, and reliable MSP. The perfect MSP for your business should provide the best IT support anytime in your business journey without breaking the bank.
In our 30 years of service, ITS has partnered with businesses of different types and sizes. Our three service plans allow us to tailor-fit our services to your business' specific needs and provide support at a reasonable price.
If you're interested in working and want an accurate estimate of how much our service will cost, you can use our IT Cost Calculator. We made this tool to provide transparency with regard to our pricing and services. On the other hand, if you're already set on partnering with us, you can schedule a meeting with our experts and talk about your IT needs and how we can help.
You can also head to our learning center and check out these related pieces of content:
Article: 20 Questions to Ask When Choosing the Best Managed IT (MSP) in 2023
Article: Managed IT Services: What ITS Can and Can't Do
Video: How Much Does Managed IT Cost? [Video]