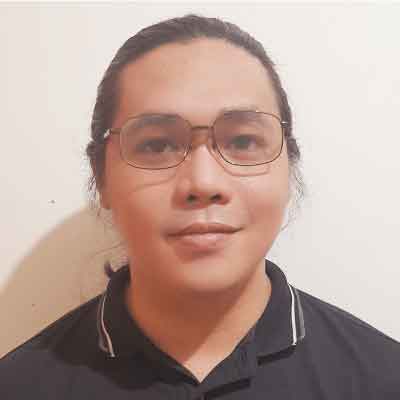 The Growing Demand for MSPs (and What it Means for Your Business)
Business is booming for managed service providers (MSPs) this 2022. Demand for managed IT services is at an all-time high, spurred on by the long-term impacts of the pandemic and the recent rise in cyber threats. The growth has opened up new avenues for the industry, driving innovations and opportunities for many. It's not too hard to see that the uptrend will help usher in a new era for MSPs.
But, what does all that mean for your business? The increasing demand also has a lot of implications across the industry that may change how you see, interact and deal with IT support companies.
At ITS, we are dedicated to helping small to midsize businesses (SMBs) make smart choices when it comes to their technology. In this article, we'll help you understand how the growth of the managed service industry can impact your business in the future.
More Providers, More Options
The booming market size of MSPs can be attributed to several different factors. You can link it with the pandemic, which saw large numbers of businesses shifting to remote work. Or, you can blame it on the increase in cyber threats in recent years. Whatever they may be, it all boils down to this: businesses are becoming reliant on solid IT infrastructure in order to survive and grow.
Research Dive predicts that the MSP market is expected to grow to $411 billion in 2027, with a Compound Annual Growth Rate (CAGR) of 10.2%. Those numbers show that the boom is just beginning, which will likely bring more players into the game. That means you will have more choices for quality services as providers compete to provide the most bang for your buck.
Cybersecurity as a Cornerstone

There has been a massive shift in how organizations view cybersecurity. Because of the exponential rise of cyber threats, security has become top-of-mind for business owners, and many believe managed services can help. That has driven many companies to seek out MSPs offering advanced cybersecurity services.
In fact, a VansonBourne study found that 92% of respondents were willing to move their entire IT provision to a different company if it aligns with their business goals and risk profile. That means regardless of how happy they are with their current providers; they will trade it all for better security.
It's the reason many providers no longer see cybersecurity as an add-on but rather a cornerstone of their services. That's also why MSPs have begun positioning themselves toward providing more and better security solutions. Soon, choosing an MSP might even hinge on whether or not they can provide enough cybersecurity.
In an article, Dan Scott, IT Nation community manager, EMEA at ConnectWise, suspects that within three years, security will take a dramatic jump from being 30% of most MSPs businesses to 80%.
Accessible Workflow Automation
Organizations across the world are already finding out the value of automation. According to a report by LogicMonitor, respondents believe automating tasks led to bigger profits because it helped improve time efficiency and reduced errors. It also allowed their teams to focus on innovation and advancing strategic goals.
Automation, however, is not an easy process. You're not going to purchase and install software and expect it to work out of the box. It takes a certain level of expertise to configure properly, and that's something many organizations don't have. No wonder automation is also one of the most sought-after services offered by MSPs. It's one of the fastest-growing verticals in managed services because it helps make advanced technology more accessible to SMBs.
Growth in this vertical means its use could become more widespread and easily available. It can allow you to take advantage of artificial intelligence to optimize your business processes.
Many Businesses Will Be in the Cloud

There has been a massive push toward the cloud in recent years. Lockdowns caused by the pandemic have driven many businesses through hoops as they were unprepared to adopt remote work setups. This has led to an exodus as more companies migrate to the cloud in hopes of avoiding a repeat of the last two years. In fact, a majority of MSPs expect most of their customers will be 100% in the cloud within the next five years.
For their part, MSPs have been helping in this migration process by offering comprehensive cloud management services. In recent years, it has turned into a vertical that many MSP clients are spending the most on.
SMBs are Spending More on MSPs
Businesses are spending more money on managed services today than in previous years. While that might sound like bad news to some, it actually means MSPs are taking on more responsibilities and offering more comprehensive services. Not to mention, the solutions they are offering are growing more sophisticated.
Increased spending isn't always a red flag. It signifies that businesses today are becoming more aware of their growing IT needs and want to take advantage of technology.
Find Out How Managed Services Can Help Your Business
The growing demand for managed services is ushering in a new era for MSPs. Thankfully, it's one that will generally improve the level and depth of the services they provide. By moving toward more advanced cybersecurity, making automation more accessible, and helping organizations migrate to the cloud, MSPs are taking great strides to help businesses succeed in today's digital age.
At ITS, we help our clients understand how they can maximize their technology. Learn more about how managed IT can help your business. Check out our ebook on the 5 Big Ways IT Outsourcing Can Boost Your Company's Productivity.