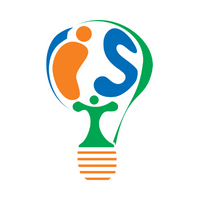 How to Find Success with Managed Services?
Working with managed services providers for IT support can be a great way to bolster your business. In this article, learn how to find success with outsourcing your IT needs to a Managed Service Provider.
The push to continue working out of the office and create a fully mobile workforce is making Managed Service Providers a more popular choice than ever. But why does it help to work with an MSP and what is the best way to find success with managed services?
Why Managed IT is Beating old IT models?

The old IT model was to have a person, or small team, working in your office and covering your IT needs. These people were employees of your company and came into the building every day, so they were on hand whenever they were needed. Managed IT service providers are different.
Think of your MSP like a CIO, but outsourced. They are the outside authority on the subject, but unlike a CIO, the client is the boss. An MSP is not hired to enforce rules, they are there to suggest solutions.
MSPs will have a team of people at your disposal that are there to help find these solutions. You will have more expertise and better personal expertise because MSPs are more customer service providers.
They are hired by the company on a monthly basis for a flat fee to perform the necessary tasks. This makes the company the boss, and the MSP is there to do work specific to your business.
You can actually get more expertise and more personnel when working with managed services, and it can even come at a fraction of the price of hiring an in-house IT team.
Finding Success with Managed Services
Managed IT can be a huge ally to a business. But you need to make sure that you are working with them, not against them. The best way to find success with managed services is to choose a team that you trust and create a good working relationship. Some helpful pieces of advice include.
Listening to the advice of your MSP.
There are certain things that may seem unnecessary. People think that IT loves to mess around with tech just for fun. That is definitely not the case. Nobody has the time for that, even if they wanted to. So everything you are being told is something that your MSP thinks is actually important.


Be upfront about your needs and future goals.
MSPs should know where you are eventually trying to go. If you want to increase your staff by 80 employees in the next year then finding solutions for a 30 person company will be a waste of time. Be upfront about your goals so everyone has an understanding of what is being done and why.


Don't be afraid to ask questions and demand an MSP that is not condescending.
Understanding tech jargon is tough. Your IT team should be there to help translate everything into terms that anyone in your company should understand. Asking questions to find greater understanding could stop something like a security breach and stop data loss. But remember that the MSP is hired by the company. Don't let your MSP make your life difficult or talk down to anyone who needs to understand something.


Work together to find the "why."
MSPs are customer service first, but there is nothing worse than a tech person recommending something like 2FA. The owner thinks it's a waste of time and ignores the suggestion. Then someone is hacked because they didn't have 2FA and the MSP gets blamed for the security breach. Work together to understand needs and reasons on both sides to find more success.
Final Thoughts
The value of an MSP will become apparent as soon as you find a company that fits your model. Good managed services providers offer more value than traditional IT solutions.
Good teams like ours at Intelligent Technical Solutions have a wealth of experience helping countless different types of businesses. This experience can help us find the software you need, provide dedicated maintenance, and create an IT model that will work for you.
ITS can help you create an IT budget. Most smaller businesses don't have an IT budget at all. We can help address weaknesses and help you find the best solutions within your price range.
Give us a call if you are interested in learning more about how a good managed services provider can help your business find more success than ever before.