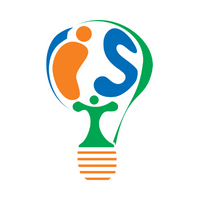 5 Tips for Cybersecurity on a Tight Budget
Small business owners often hesitate to invest in cybersecurity measures because of the perceived high cost. But there are several effective steps any business can take at little or no expense, say managed IT services providers. Implementing these low-cost or no-cost security measures won't bust your budget. But it will help protect your small business against hackers, malware, and other cyber threats.
1. Change your passwords.

Require your staff to change all passwords on a regular basis. Avoid using common passwords, such as "123456." Change all default passwords. Use complex strings of upper and lowercase words and numbers. To make passwords even easier, consider using a password manager such as LastPass or 1Password.
2. Lock up sensitive devices.

A single stolen or misplaced laptop or thumb drive can lead directly to a costly data breach. Any electronics that contain sensitive information should be kept in locked cabinets when not in use.
3. Train your employees to spot threats.

Conduct regular employee training on common threats such as phishing and ransomware. Instruct employees to carefully inspect emails before clicking on any links. When in doubt, check with the sender to make sure that the email is legitimate, and contact IT support before opening any suspicious email.
4. Create a cybersecurity response plan.

When a cybersecurity event occurs—such as ransomware or a data breach—every minute counts. Create a response plan and train all of your employees to follow it. At a minimum, your plan should name the staff member in charge of the response, instruct employees to immediately disconnect compromised computers, and list emergency contacts, such as your managed IT service provider.
5. Get a free cybersecurity audit.

Network downtime costs the average small business $8,000 per hour, according to a study by Infrascale. If a cyber threat shuts down your computer network, the consequences can quickly spiral out of control. To keep your business safe, get a free cybersecurity audit from Intelligent Technical Solutions, a managed IT service provider. To get started, contact ITS today.