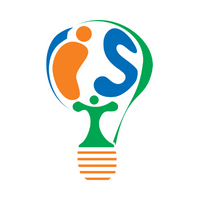 Why Managed Services are Better than IT?
Satisfying technological challenges is something that every business must overcome. This is why almost every company will have some sort of department dedicated to information technology. But what if there was another option besides just having to hire an IT department? Well, that is where managed service providers come in.
---
A managed service provider is a company that you basically pay a subscription to in exchange for technical support. This is different from just having in-house IT and, in many ways, is a smarter choice for many businesses.

Here are just some of the reasons that people choose to work with an MSP instead of the old-school IT department.
MSPs are (typically) cheaper!

There are a number of reasons that Managed Service Providers can save you money. You will have less overhead costs and save money on a salary for your IT people, the space to house them, the taxes that come with another employee, and the additional complications of simply having someone else on the payroll. Operating with a service level agreement is starting to make more sense than dealing with an actual employee.
Work with a bigger team!

Having an IT person is exactly that-- working with one person. A managed service provider is made up of a team of people that are all dedicated to your needs. So instead of having an individual who needs to understand how to solve every problem, you have access to a wealth of knowledge that comes from the experience of many IT professionals.
More security.

Managed services can be seen as an always-on security force. Good MSPs like ITS will offer 24-hour access. This means that you can get someone on a problem if you get an alert at 3 am on a long weekend (which is when most ransomware attacks happen). A good managed services company is first and foremost, a customer service-based business model. That means that your MSP will work for you when you have a problem. When customer service is a priority you can be sure you will get the results you need.
Learn if Managed IT is the right solution for your business, read "Everything You Need to Know About Managed IT".
More uptime!

One of the main focuses of an MSP is to keep everything running smoothly. That means that business continuity is at the forefront of their mind. You will have a detailed plan on how to store your data safely, how to handle your backups and provide a disaster recovery plan in case something goes wrong.
Stay up to date!

This is another benefit of working with a bigger team. The team of IT professionals that come with an MSP makes it possible to stay up to date on many facets of your technical needs. They not only make sure that all your software is up to date, and that you are updating when you need to. They also follow the trends in IT security news and are better able to adapt to deliver proactive solutions to possible problems.
MSPs are the future.
The IT landscape has already changed so much, especially as the mobile workforce has become more and more prevalent. Many companies are moving to more cost-saving solutions like managed service. In fact, according to GlobeNewswire, the United States managed service market for 2020-2025 is expected to grow at a CAGR of 6.3%.
Managed services are becoming the go-to solution for many different businesses and that is not going to change soon. Contact us today for a FREE NETWORK ASSESSMENT.