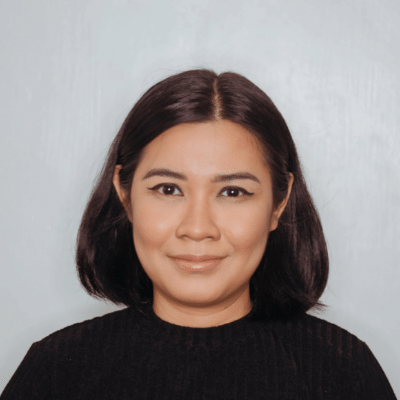 What Are the Qualifications of IT Technicians Working at an MSP?
When searching for a managed service provider to work with, it's expected that you'd want to work with the best. In this article, we'll detail the credentials of our IT technicians, so have an idea about the people behind our helpdesks.
---
When looking to hire a company to manage your technology, it's normal for you to perform some due diligence to learn more about the service provider, most notably the people behind it.
Here at Intelligent Technical Solutions, we often get asked what type of certifications our IT technicians have.
It is definitely understandable that no company would want to work with a Managed Service provider without knowing who they're dealing with. Of course, they would like to know the background of the people handling their account and if they have the must-have qualifications to meet their needs.
ITS technicians possess a wide variety of degrees and certifications in the information technology field. Like any employer, we want to ensure that our IT experts are equipped with the proper knowledge and skills to perform their jobs.
We do this to assure our three hundred clients and counting that their technology is in the right hands.
In this article, we'll delve into the credentials of our IT technicians. We'll talk about their career background, the certifications they may have and the ones they're working to acquire. But first, let's talk about the roles and responsibilities of IT technicians.
What Are the Typical Duties of an IT Technician?
IT technicians are skilled workers that work with computer and networking systems. The job description of an IT technician is a broad one, but here are some typical day-to-day tasks:

Diagnosing, repairing, and maintaining computer and network systems and peripherals;
Troubleshooting hardware and software problems;
Installing software such as antivirus and anti-malware solutions on workstations;
Issuing new computers and granting new hires access to mission-critical applications;
Responding to tech-related queries from clients, customers, and colleagues;
Monitoring users' access to servers, systems, and files;
Training non-IT staff on the use of devices and software;
Providing incident response and remediation in the event of cyberattacks, disasters, and unforeseen circumstances that may impact the organization's IT infrastructure;
One of the top qualities that IT technicians must have is a good problem-solving ability, as they often find themselves answering all IT-related concerns from end-users. They should also have good interpersonal skills as they have to liaise with various departments and colleagues to serve their needs and solve their technical problems.
Computer technicians are also sometimes referred to as tech support specialists or help desk representatives. IT or network administrators usually begin their careers as IT technicians. Technicians work in different environments, from government offices and private companies to Managed Service Providers like ITS.
Education, Required Training and Certifications

There is no single path to becoming an IT technician. A bachelor's degree, for instance, is a nice-to-have, but it's not a stringent requirement to gain employment in the industry. However, owning some IT certifications is advantageous to the job.
Professional certifications allow technicians to demonstrate their knowledge and expertise. These are often sponsored by industry associations or vendors, such as Cisco career certifications.
At ITS, our technicians are not required to have all of these certifications when they start, but gaining certifications is highly encouraged to further their careers within the company. Such programs usually cover networking concepts, cloud computing, hardware, and software troubleshooting, cybersecurity, and Microsoft 365 services.

Some of the certifications that our technicians have acquired are:
3CX Advanced Certified Engineer
3CX Basic Certified Engineer
3CX Intermediate Certified Engineer
Certified Associate in Project Management (CAPM)
Certified Wireless Network Administrator (CWNA)
Cisco Certified Network Associate (CCNA)
CompTIA A+
CompTIA Cloud+
CompTIA CySA+
CompTIA Linux+
CompTIA Network+
CompTIA Security+
CompTIA Server+
Microsoft 365 Certified: Enterprise Administrator Expert
Microsoft 365 Certified: Fundamentals
Microsoft 365 Certified: Messaging Administrator Associate
Microsoft 365 Certified: Modern Desktop Administrator Associate
Microsoft 365 Certified: Security Administrator Associate
Microsoft 365 Certified: Teams Administrator Associate
Microsoft Certified: Azure Administrator Associate
Microsoft Certified: Azure Fundamentals
Microsoft Certified: Azure Security Engineer Associate
Microsoft Certified: Azure Solutions Architect Expert
Microsoft Certified: Windows Virtual Desktop Specialty
SonicWall Network Security Administrator (SNSA)
Veeam Availability Suite v10: Configuration and Management
VMware Certified Professional - Data Center Virtualization 2021
Nearly all of the specialists on the team have earned the CompTIA A+, CompTIA Network+ and CompTIA Security+ certifications. Many of our technicians have also completed the networking and security-related Cisco, Microsoft 365, and SonicWall certification programs.
Active Career Management at ITS
According to ITS Operations Director Peter Swarowski, ITS has put together a spreadsheet document called the certification matrix, which lists all technicians who are actively employed with the company or have recently joined, as well as the respective certifications they've earned or yet to earn. It also shows a checklist of what certifications are currently in progress for each technician.
Some certifications are legacy ones and are not offered anymore; however, ITS still tracks those who have received them. The document also tracks the expiration date of the certifications to identify when it's time for technicians to gain continuing education credits and other certifications. Everything is on file with Human Resources.
Swarowski states that they have conversations with each technician to discuss their career trajectory and to come up with attainable goals. "We talk to them so we can put some goals together. We ask them when they want to get specific training done so we can plan for the future, see what's next, and refine the process," he said.
Work with Skilled IT Technicians

Finding out the scope of expertise of your managed IT provider's specialists is a vital part of the due diligence process. We understand that being aware of our IT technicians' certifications puts you at ease; that's why we've put together this article to inform you of what valuable training they have obtained.
Rest assured that our IT experts have the right kind of skills to accomplish their duties. Here at ITS, we strive not only to meet industry requirements but also to exceed those put forth by our clients.
As part of our promise to our clients, all of our technicians' upskilling plans are overseen by our operations and human resource managers. Our managers have years of experience in successfully creating opportunities for employees to expand their capabilities.
You can get to know our team and learn more about what we do and what we can offer by reading our About Us page. You can also visit our Learning Center for resources on Business IT Services, Data Security, and Managed IT.